Recipe - Hilsa in ghee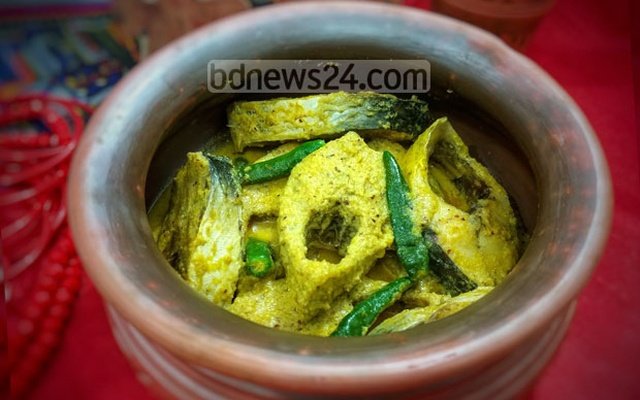 source
Cooking is more difficult. You can also create easy recipes.
Recipes made by Tasnuva Mahmud Nourin, the culinary artist.
Ingredients: 12 pieces of hilsa fish. Onion 4 tablespoons 6 tablespoons of white mustard Red beans 2 teaspoons. 5/6 of the glass. Salt like taste. Mustard oil 5-6 tablespoons Yellow powder is a little bit. Red chili powder 1/4 teaspoon
Method: Blend white and red mustard for a while and then blanch them with two chopsticks and salt.
On the other hand, when the mustard oil is heated, add 4 tablespoons of onion and gram flour and mix it with a little water.
Sprinkle the spices until the oil separates. Then spread the fish.
If the fish is torn apart, flip the other side. You can give water when needed. You can also add salt, yellow powder and red pepper powder.
If you want to keep the fish's spice as much as you want, sprinkle the chopped rice and keep it for a minute.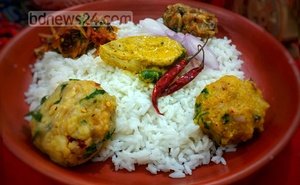 source
Serve roasted with roasted potato, roasted beans and tomatotsavara.