Since about 11h there seems to be no new WUs offered anymore at [email protected] :-(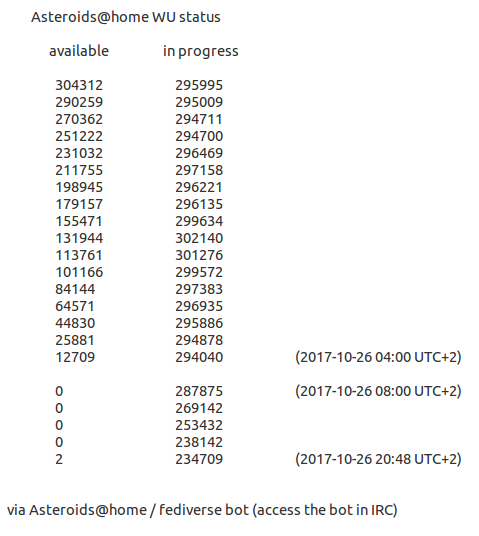 [email protected] is a BOINC project from the Astronomical Institute, Charles University in Prague, and others... and tries to solve the lightcurve inversion problem for asteroids.
It is 1 of the 25 whitelisted projects where Gridcoin users can get rewards for.


 Erkan (find me on IRC and twitter)
P.S. 
the last time Asteroids had no WUs was in September during their planned maintainance.