Hey Steemians,
are you fed up with the cold and the Winter?
I have something for you, what is raising your mood and transforming your skin into a soft velvety sexiness.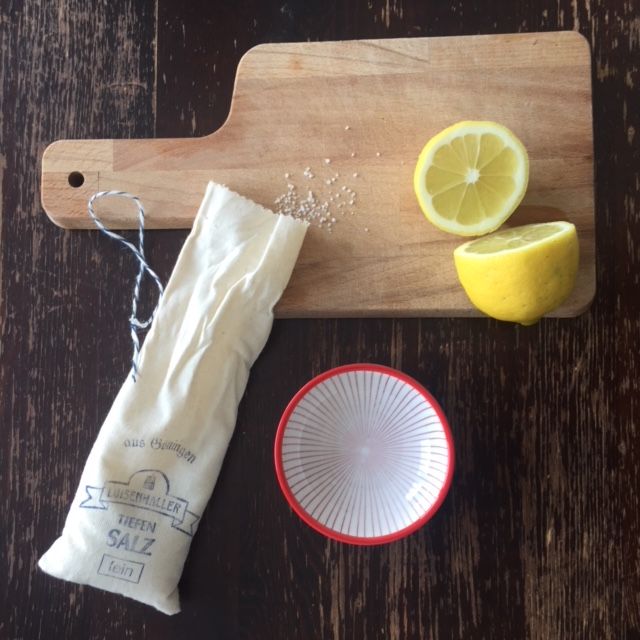 All you need is 1/2 lemon and 1/2 teaspoon salt (or sugar).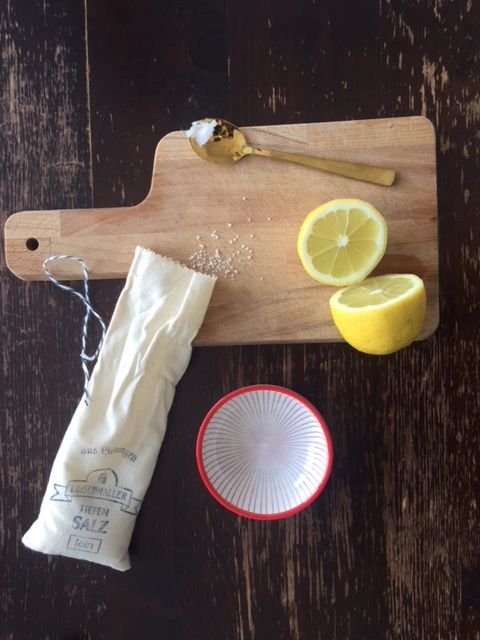 As you can see there is another 1/2 teaspoon of coconutoil. If you want to cherish your skin at the same time add it and you could skip the cream afterwards.
Mix it all together a start massaging and peeling your hands and/ or skin!!!
Better rinse just with water to keep all the positive effects. Smell this amazing taste of lemon and coconut to fell the freshness of the lemon, the salt like the Carribean Ocean and the beautiful skin throuhout the coconut care.
The Summer is Magic!!!