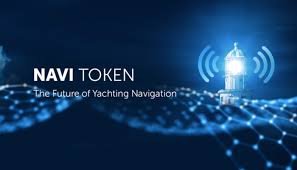 Over the years, more and more people have grown an interest in Yachting. So what the all the fuzz about Yachting? Yachting refers to the use of recreational boats and ships called yachts for sporting purposes. Yachts are different from working ships mainly for their leisure purpose. This gives people a chance to explore new seas and enjoy some time with their families and friends. Based on research the Yachting Industry have grown significantly. The increasing demand for luxury cruising in the Asian region has created opportunities for the yacht market. Another proof of the booming industry is the increasing expenditure on sports and recreation in Europe and North America which will help push the industry even higher.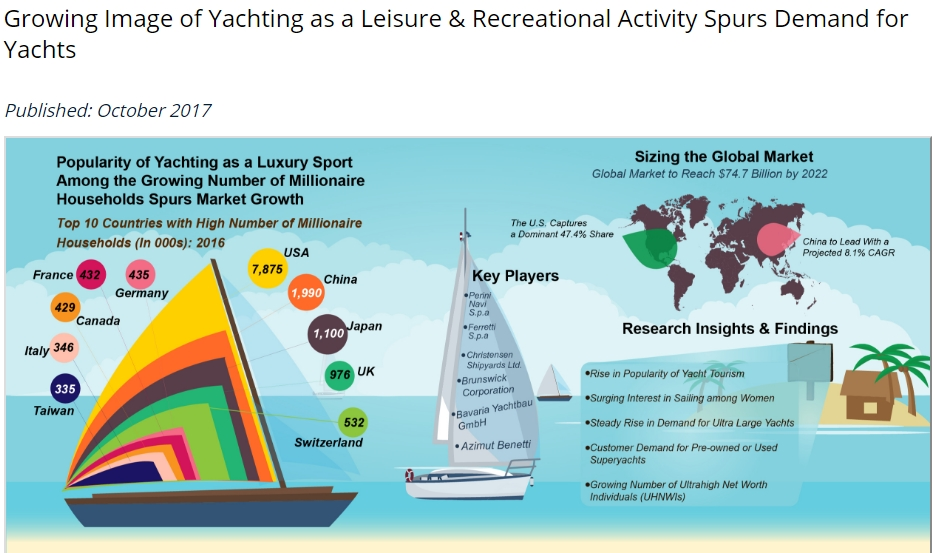 Yacht Industry Gamechanger: BOATPILOT (some info from https://boatpilot.io/ )
So what is BOATPILOT and how can it change the yachting and navigation industry? These are just some of the questions that cloud our minds. BOATPILOT is the first, free integrated marine navigation service with augmented reality capabilities for private and commercial yachting markets. It is considered as the marine version of Google Maps and TripAdvisor in one software, which makes it very unique.
Boatpilot uses NAVI tokens within its ecosystem. This is a multi-faceted token which works as a utility token, rewards token and trade token.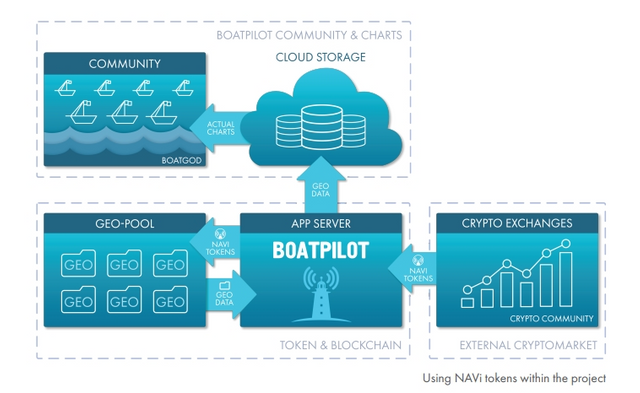 BOATPILOT FEATURES:
ACCURATE NAVIGATION INFORMATION
Boatpilot provides reliable navigation information to users. It has the most relevant and precise navigation data on coastal objects. It is always up to date because of the Cloud server platform which gathers real-time collection and visualization of main marine indicators of vessels equipped with geo-location GPS and GLONASS devices, as well as a server for storing and cloud-synchronizing this data.
AUGMENTED REALITY FUNCTION
Due to the development of the augmented reality and its practical uses, Boatpilot has harnessed its full potential. It will allow the skipper to use AR glasses to see all necessary data incorporated into actual surroundings and avoid distractions by the traditional dash. This is of great use for poor visibility conditions and night time travels.
FULLY FUNCTIONAL MOBILE APP
Boatpilot is not just a concept but has a working app, its full function and a working product that is existing as an android app. It boasts over 50000 installations of the app. For investors, it is an advantage because you are assured that this platform will not falter.
REWARDS PROGRAM
Boatpilot has a reward program for using the platform but everything is based on the geo-data that user provides. NAVI tokens will be used to reward users who send their geo-data. This is how it would work, let's think of the process as NAVI token mining – people sail around the world collecting geo-data, and get rewarded with NAVI. It is a win-win situation for both BOATPILOT and users– the project constantly receives updated navigation data, yachtsmen-miners get our tokens, while all other users get access to most up to date navigation information.
MARKETING AND ADVERTISING FEATURES
BOATPILOT is not just a marine navigation app. Just like all other apps found on the market today, it also holds advertising features which small and big business can take advantage of. BoatPilot is a marketplace that provides businesses of any size, from large brands to small seaside restaurants. Best of all, BoatPilot advertising works even when the user has no internet access.


BoatPilot consists of three components — hardware and software:
BoatPilot navigation
The Hybrid app combines within it all navigation functions. Th
Pocket Skipper service app
This provides all additional services, such as brokerage (listing vessels for sale or rent based on specific parameters), marina rental, sailing companion search and tour proposals, etc.
BoatGod
Hardware wireless module BoatGod connects directly to the onboard system of any vessel, collects marine data and transfers it via Wi-Fi. BoatGod enables precise collection of data, which is then used to update marine navigation charts.
WHY IS BOATPILOT A GOOD INVESTMENT?
This is definitely a project worth investing due to the fact that it is backed by people who know a lot about the platform and has a great track record. The platform itself is also established and not a start-up which is a good asset for this project. In cryptocurrency, it's not always about getting the ROI of the tokens that you have invested on but you also need to look at the value of the product. This platform is not all about the number of NAVI tokens sold but more of the navigation features and data collected which will help map out the oceans around the world. Boatpilot has both the value and benefits which will make the platform to be a great success.
TGE official site: www.boatpilot.io
BoatPilot official site: www.boatpilot.me
GitHub Smart Contract: https://github.com/BoatPilotNAVI/TGE
Facebook: https://www.facebook.com/boatpilot.io
Twitter: https://twitter.com/boatpilot_io
LinkedIn: https://www.linkedin.com/company/24786211/
Telegram:
•Main Channel: https://t.me/boatpilot
•Project updates only: https://t.me/boatpilot_updates
Instagram: https://www.instagram.com/boatpilotme/
YouTube: https://www.youtube.com/channel/UCsChAFC0nQ6Xfx1gtNdPD5g
Reddit: https://www.reddit.com/r/BoatPilot/
BitcoinTalk: https://bitcointalk.org/index.php?topic=2802679.0