Boat On Edge Of Brahmaputra River In Tibet - Visiting Samye Monastery - My Photo From 1989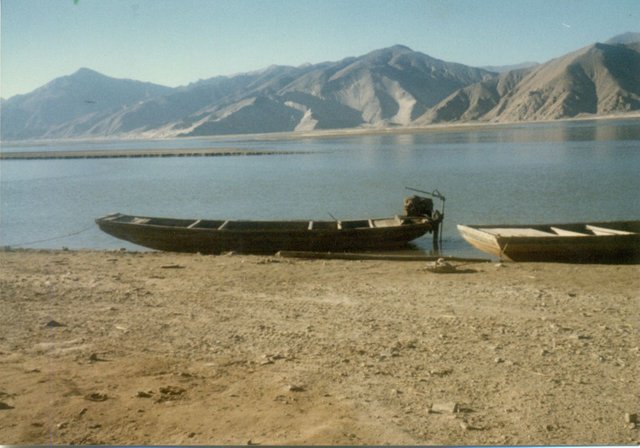 I took this photo in 1989 while on a semester abroad. This is a small boat on the edge of the Brahmaputra River in Tibet. We took a boat across the river to reach Samye monastery. Samye was the first Buddhist monastery built in Tibet. Notice also the beautiful mountains in the background.
I hope you like my photo!
Please consider voting up, following, re-steeming, etc.
Thank you very much!
copyright 2018 missinglinks