NARWHALSWAP: SECURING DEFI ASSETS WITH FAST TRANSACTIONS ON BSC.
Introduction: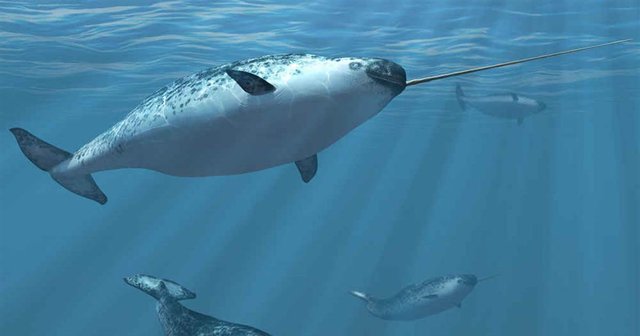 The Defi is recognized as one of the fastest growing areas of the blockchain and decentralized web 3 space. Defi is a system of open, permission less and interlocking financial products. It involves an overlapping network of dapps and smart contracts built on with a blockchain technology with a focus on financial applications such as borrowing, derivatives, exchanges, trading,etc. currently the most popular platform on which the Defi system is built is the Ethereum smart contact. Another platform is the binance smart chain which is compatible with apps originally coded for ethereum (ethereum virtual Machine) . This means that developers can port dapps from the ethereum smart contract into it.
The binance smart chain is very fast in transactions making it the number smart chain running on top the etherum smart contract and the best choice for developers. This was the major reason Narwhalswap choose to design the best DEFI platform on binance smart chain.
NARWHALSWAP PROJECT:
The Narwhalswap is a distinguished whale with a long, straight tusk. A unique breed of the whale family. The Narwhalswap Defi project; just like the name is a unique Defi platform designed on the Binance smart chain for fast and secured transaction of Defi assets. As it has been discovered how sluggish and congested the ethereum smart chain has been recently. The binance chain has offered a scalable smart chain for developers. Narwhalswap has designed an AMM protocol on the binance smart chain with loads of incentives, NFT and pools for the community.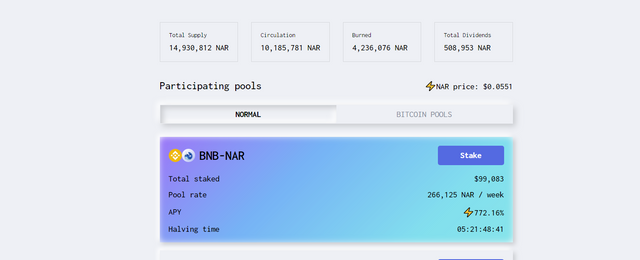 FEATURES OF THE NARWHALSWAP:
The liquidity mining involves lending out crypto via Defi protocols in order to earn fixed or variable interest. Since the AMM exchange holds No token to supports trading. Token holders are encouraged to support trading on the platform by depositing their token to the platform and earn a certain incentives.
The Narwhalswap has launched its liquidity mining pools for the public on the September with over 80% of its total supply offered as incentives.
Liquidity pools are NAR/BNB , BUSD /BNB, USDT/BNB AND DAI/BNB with verities of APY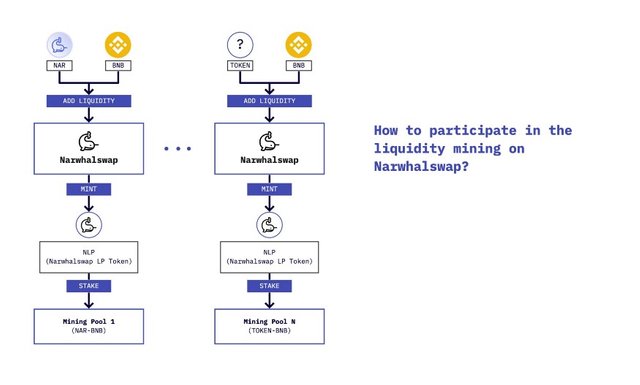 NARWHALSWAP NFT : What are NFTs. Non-fungible tokens contain identifying information recorded in their smart contract. It's this information that makes each NFT different and as such, they cannot be directly replaced by another token. They cannot be swapped like for like. Narwhalswap NFTs come in different PHASE. The phase 1 includes NFT Slots been used in the GEM Pools only.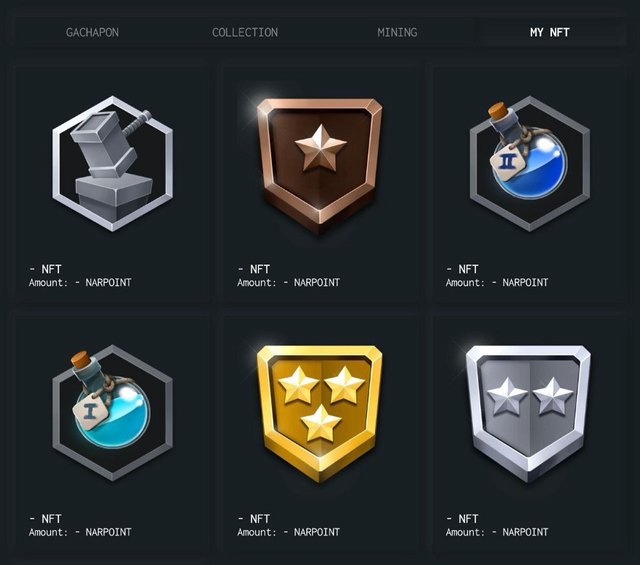 The phase one has the GACHA-MACHINE and THE NAR-RUNES. Each NFTs has different features and usabilites.
NARWHALSWAP TOKENOMICS; The Narwhalswap is designed in the ethereum smart chain platform with a total supply 21,000,000 NAR. With minning supply of 16,800,000 NAR They will also have an adjusted liquidity mining mechanic, which will be different from the popular model in the current market.
CONCLUSION: with sudden raise in DEFI Platforms, most offered humongous and unachievable APY just to attract investors to utilize their platform. most end up liquidating and stealing users funds. The Narwhalswap has come to offer a suitable all in one defi platform with a genuine purpose to build a true Decentralized financial platform where users can benefits properly without lost. With Narwhalswap Protocol, more projects will be attracted to settle down on BSC.
For further informations visit:
WEBSITE; http://narwhalswap.org/
TELEGRAM; https://t.me/narwhalswap
TWITTER; https://twitter.com/narwhalswap
POA: https://bitcointalk.org/index.php?topic=5279517.msg55353769#msg55353769
MY BTT;https://bitcointalk.org/index.php?action=profile;u=2283358