Optic
Present State
Steem, Blurt and Hive look approximately like this, architecturally speaking.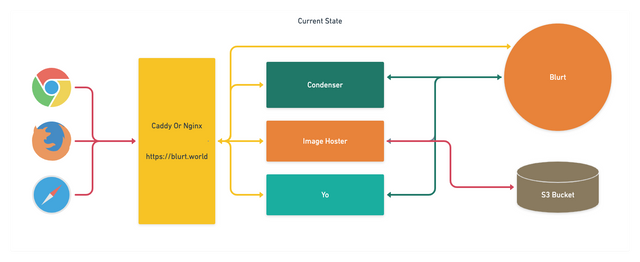 Future State
Blurt will look like this soon, architecturally-speaking: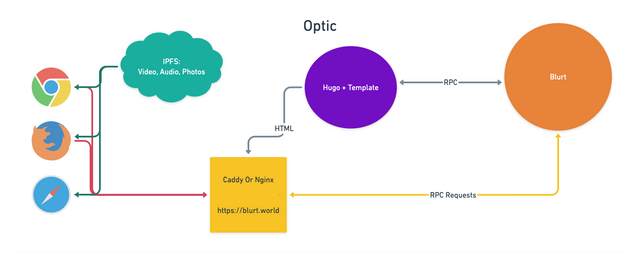 Optic
Replaces Condenser
Jamstack Compliant
Endlessly Scalable
Easier to set up and configure
Compatible with graphene, V-Systems, and cosmos-sdk API interfaces
Optic will push the majority of computation into the browser where it belongs. The role of the image proxy, will even be handled in the browser.
Optic will give blurt a totally modern new look and feel, and improve Blurt's scores on Google's page load metrics, increasing its PageRank.
Blurt users will see their content in front of more people, faster, because we're leaving condenser behind.
Hey I once heard that BTFS is a drop-in replacement for IPFS @justinsuntron
Interesting.