Imagine when people understand
That crypto currency can be more secure than money in the bank.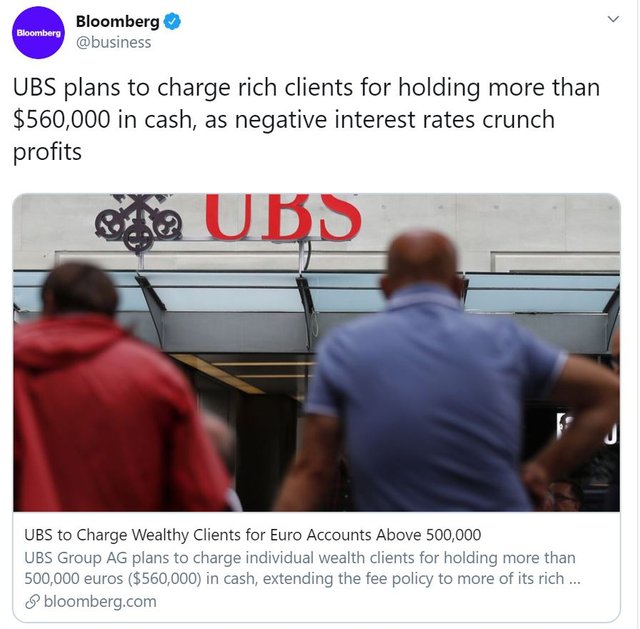 So some people will be charged with negative interest rates. The cost of having money in the bank therefore is going to be significant.
In addition there is risk of having money in the bank (bank could go broke etc).
Now think about these folks could simply convert their fiat into a stable coin, use a defi platform and earn interest.
The thing is, a stablecoin like DAI has none of the problem money in the bank has.
As long as ETH does not go to 0, it works and will have a stable price.
Instead of paying interest one can earn interest (currently north of 10%)
You always have full control over it. (unlike a bank where you simply own a liability or "I OWE YOU" from the bank to you.
If inflation is a problem the index could be changed to something more stable and protect your value more than the fiat even
it is entirely non confiscatable and cannot be taken away from you without consent (except stolen of course)
it is very easy & cheap to secure
it can be moved in seconds

Just imagine what this could do. I cannot wait for people and companies to realize this.
No-one seems to get this, otherwise the interest rates would not be this outrageous. But I am sure this is simply a matter of time to propagate.