Happy Wednesday, Cryptofinance readers! I'll now be reviewing about three mobile apps, yes, you heard it right! Three mobile apps that can give us free emergency internet access in times that we're tight on budget, low on data, can't connect to a hotspot or just simply those who wants just to save some extra buck in accessing the internet. You can install these three on your mobile devices/phones and you may switch over these apps as needed, as each of them has their own features. It's a three-part blog about free internet services and I shall now start with the most basic – Free Basics.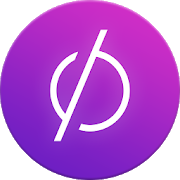 "Internet has now become a necessity. We use this to either do business, connect with loved ones or just a way to let time pass by. Reality is, not everyone has access to a fast connection. Especially in a third-world country, where speed is proportional to how much you're willing to pay."
Background:
Gone are the days that we enjoy free Facebook (with images). Even before Android phones, we can access free Facebook with a text-like (data-saving) interface. Most of the time you can get this along with a data subscription. Free Basics works under the same principle – to provide free internet access with minimum internet speed connection requirement. To cater communication needs of people in those areas worldwide where having a decent internet connection is a struggle.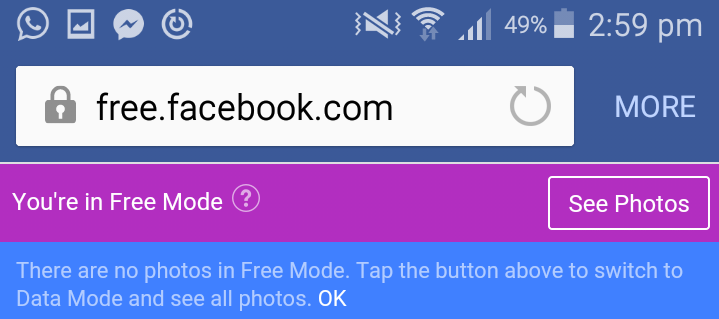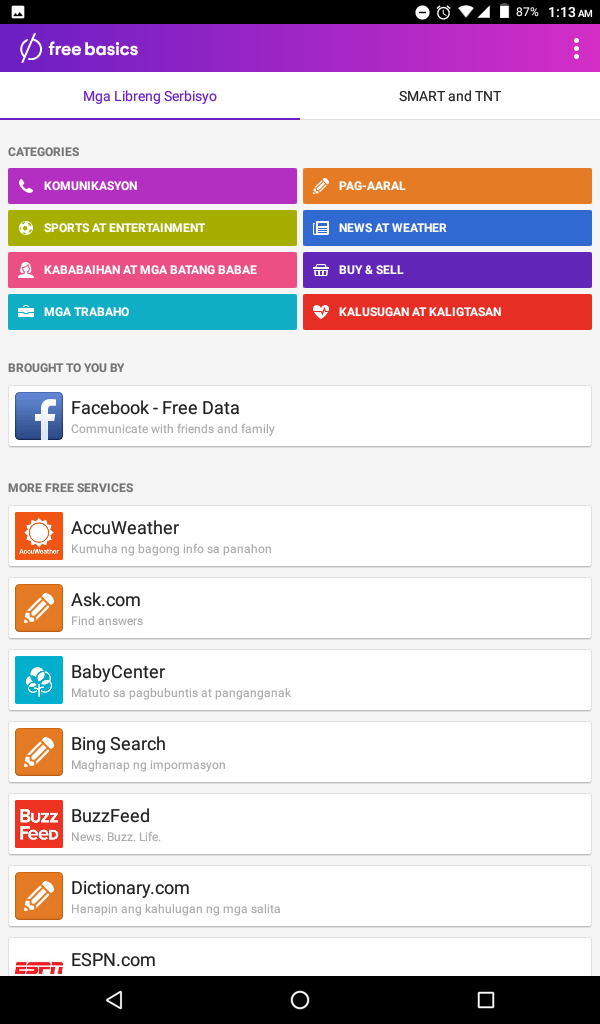 ---
Features:
· Easy to Use
o Can be used under low internet connection speed conditions (data or pocket wifi)
· Free of charge!
o just open your data or turn on your pocket wifi (as your device will still need to connect to a network to use this.
o You don't need a maintaining balance or subscribe to a promo to use this.
__· Lots of Free Sites Available--
o Save money as you can access multiple sites under various categories – Communication, Learning, Sports and Entertainment, News & Weather, Buy and Sell, Jobs, Health and Safety, instead of paying to access these.
· Can be used by Globe (or TM) and Smart (or TNT) subscribers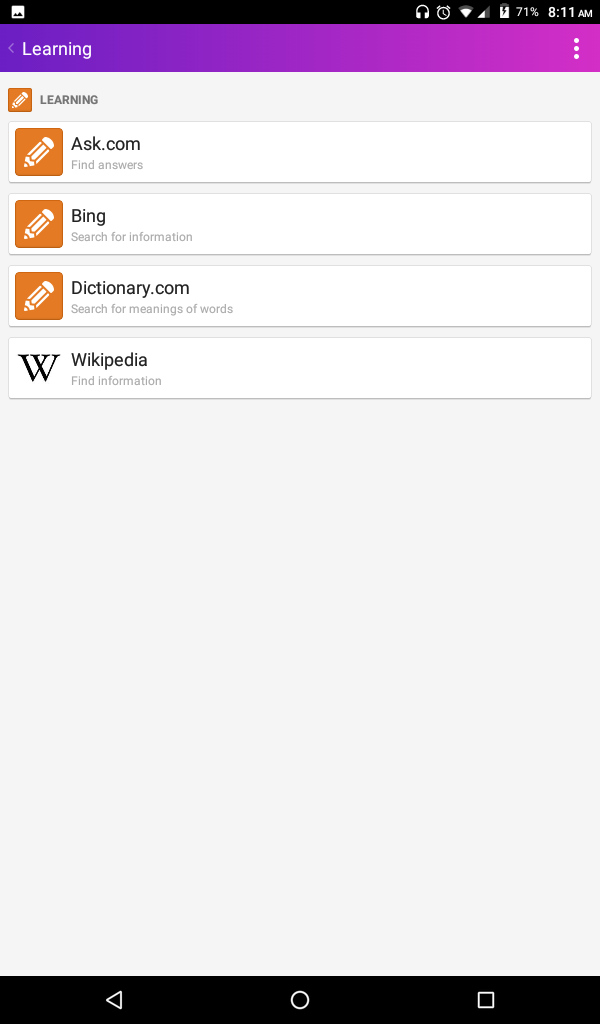 My Thoughts:
It's best used when you don't have an existing data subscription.
Works best when used from the site vs. the mobile app.
Speed of the sites there will also depend on your internet connection speed or type of network available (2G, 3G or 4G).
I frequently use OLX to do online shopping, Wikihow as a past time and Wikipedia to make quick searches when Google is not there for me.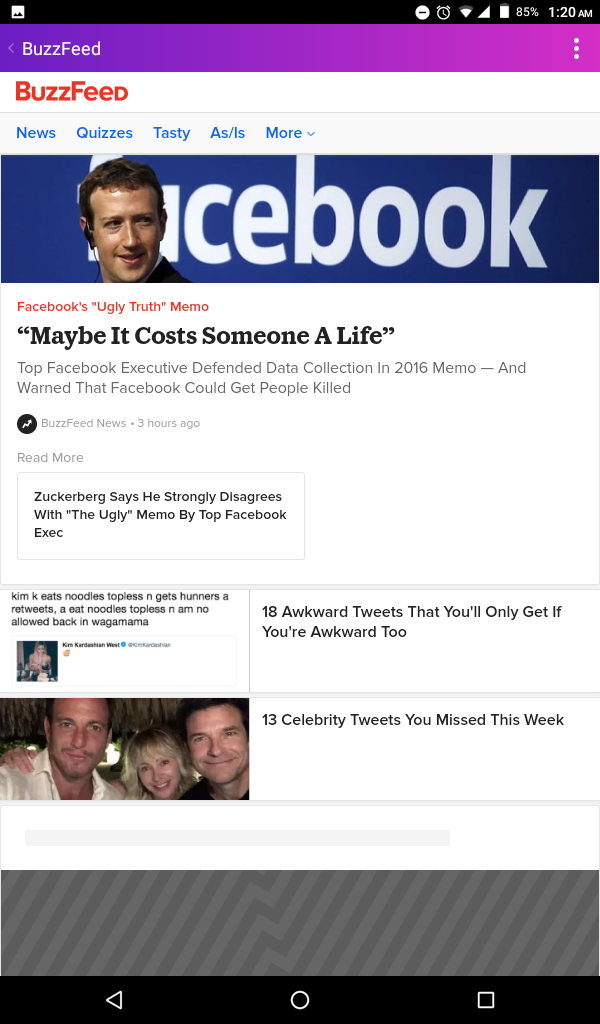 How about you? What is your favorite Free Basics website? Download and Install from Google play store. Leave comments and feedbacks below. Let me know if you like topics like these to be shown on my blog! Thanks for reading!
*I'm also the author of similar content found in Wordpress.
Additional Information:
---
Free Basics Google Play Description:
With Free Basics, you can connect to Facebook and other websites for free using a SIM card from a qualifying mobile operator. Stay in touch with friends and family, search for jobs, check out news and sports updates, and get health information – all without data charges.
Free Basics includes websites like:
• AccuWeather
• BabyCenter & MAMA
• BBC News
• Dictionary.com
• ESPN
• Facebook
• UNICEF
Websites vary by country.
Free Basics by Facebook is part of the Internet.org initiative. We're working with mobile operators around the world to make Free Basics widely available.
These mobile operators have agreed to not charge you for the data used to browse Free Basics. Data used beyond Free Basics, including but not limited to any minimum balance requirements and text messaging costs, may still result in standard rates and charges from your mobile operator.