Believe it or not, there are actually people out there who think that government exists to "do good".
LOL
No way. Practically everything the government does is worse than a private sector solution, and caring for the environment is one of the big ones.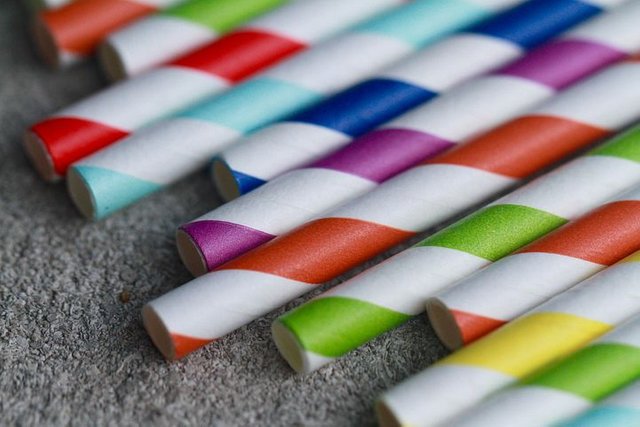 [ A straw ban? Seriously? That's the big, Earth-saving idea? ]
Most of what the government want's to do in the name of saving the environment is total garbage that either does not good or does more harm, or is just a front for satisfying special interests.
If they really wanted to save the environment in a proactive way, they would do this:
Combine home loans and student loans into a comprehensive loan to put young people through school to build their own Earthship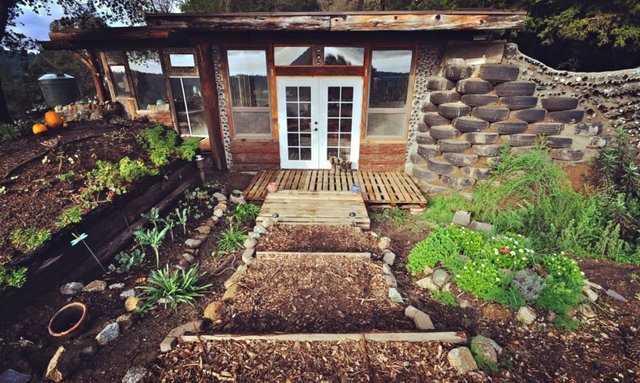 If you're not familiar, let me introduce you to Earthships.
Earthships are buildings that are designed to maximize the environment around them to reduce the footprint of their inhabitance to zero.
They use solar and wind power to generate electricity, which eliminates a power bill.

They use a water catching system with gravity-fed filtration, and a gray water system that utilizes the water 4 times before finally disposing of it. This eliminates water and sewage bills as well as resolving the responsibility of the individual for fresh-water shortages.

They have built-in greenhouses which not only provide fresh and healthy fruits and vegetables that are good for you and will drastically reduce (if not eliminate) your food budget, but the greenhouse also keeps the temperate of your home regulated, which solves any heating bills and puts no stress on your sources of electricity.

They are built out of garbage like bottles, cans, and tires, and repurposed materials, which makes them cheaper to build and also REDUCE the amount of waste in the landfills by making some of the worst residence of those landfills into something useful.
What the government could do is this:
Instead of offering home and student loans to people who aren't able to pay for them - or in the case of students: people who will get a worthless education - they could put young people through a course to build their own Earthship.
The benefits of this are immense, and the results would be very far-reaching.
People would be developing very practical skills in the process of building the house. They will learn very useful building skills, along with a deep knowledge of what their own home needs to sustain itself. This is a skill they could use to start their own constucton business or to teach others to build their own self-sustaining homes, it'll also help with general knowledge and maintenance of their own homes and those of their friends and family.
These homes are self-sustaining and require very little maintenance. When I interviewed a representative from Earthship HQ a few years ago, she told me that a typical 3 bedroom 2 bathroom model costs less than $200 per year to maintain. Compare that to the average rental of that size which would cost around $,1500/month in most localities, or a traditional home which costs thousands after mortgage to replace and maintain infrastructure points. This is imply a smarter option, especially for young people.
Just think about it: you're fresh out of school and you take the next 2 years to build your own home which is very, very cheap to maintain and provides you with ALL of your essential needs, and you can take those skills (or any other skills you might have) and create a career, which, because the house is so cheap, you'll be able to save or invest.
If the Government took the collective investment of first-time home loans or sub-prime loans and combined it with student loans to create a loan that would teach young people to build their own self-sustaining Earthships, then any country that did this would get a return on their investment by hundreds of times.
People would have a home base they can rely on that will take care of them and that they know how to take care of in return.
The way that home loans and student loans work in this country are preditory and harmful to people (at least in the US). Doing something like this instead would be a million times better.
Lear more about Earthsihps: https://www.earthshipglobal.com
Tell me what you think.