Hello! Pritam is an Engineer by Profession, Blogger by Passion
Hello Steemers! My name is Pritam Datta & I am an Engineer by profession & Blogger by Passion. Today's motive is to introduce myself as a blogger & share 4 years' internet & SEO journey with the world.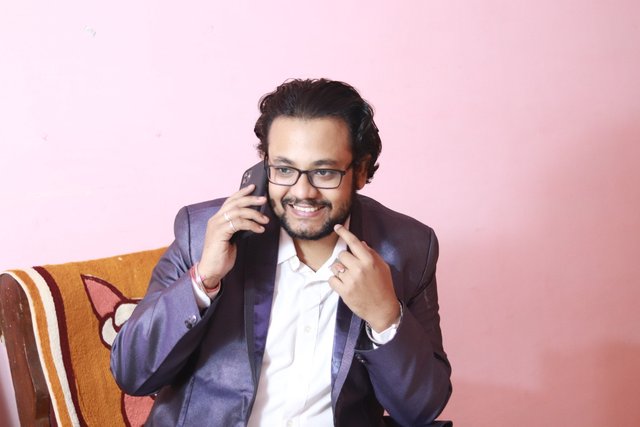 So It was 2016 when I came to know about Blogging Industry. But there was a history behind that. Actually from my childhood, I was inspired to do something unique for my own, which gives me satisfaction. I have tried many things but unfortunately can not found my passion. As per my opinion Passion means what you can do 24 hours long without getting any external motivation from outside.
But from my childhood, I was too much attached to the Internet. I can remember those days when sometimes I recharge with 49 to get 500 MB of the internet in my 2G mobile phones. But the real internet journey begins when I got a job as an engineer in a multinational company. I got free internet access in my office & normally I stayed for long in my office to learn some amazing things from the Internet.
It was 2016 when I was too much interested to do something for my own which will not affect my 9 to 5 job. I started searching these types of queries that "Part time job" "Online Job for some extra bucks" etc. One day suddenly I found an article in google search result from one of the leading bloggers in India. I read that article & it was exactly matching my vision of what I want to do. Yes, The article was about Earn Money through Blogging.
After reading that article, I started reading & learning more about blogging & soon I came to know more about Digital Marketing, SEO tactics to win SEO Goals, etc. Also, I came to know about more Indian bloggers who are living their lives out of blogging. It was just so much amazing that sometimes I spent the whole night stayed at the office & reading articles on "How to start Blogging & earn some passive income through affiliate marketing".
Within just a few months I was completely aligned with blogging & started my first blog on How to blog in blogger platform. I thought blogging was so much easy job that I will start & earning will be so easy through blogging. I created many websites but soon I understood that It was not soo much easy as It looked like. Then after some months of experience, I understood that It is consistency in blogging that can make you successful in your blogging & digital marketing journey.
Then I started my own professional website on the WordPress platform and within less than a year I also started earning through my blog but not from showing advertisements in my blog. I was earning from paid guest blogging as my domain authority increased rapidly within some months of creating the website. But as this was not good in Google's eye, my website lost ranking in google search results.
And soon receiving paid guest blogging request is reduced & lost me all business. So, I thought Blogging was not for me. I stopped renewing the domain & hosting of my blog. But I have lost interest in Blogging & Internet. Whenever I receive any article suggestion in the Google app regarding Blogging & Digital Marketing then I read that article & learning about the industry for the last 4 years. Recently again I realized that Blogging is a passion & I love to write & share my knowledge with the whole world.
So, Again when I got enough time in 2020 due to covid lockdown. I decided to follow my passion & again enter the blogging industry with my new portfolio website. Also created seo.timesofindustry.com when I started sharing an article on SEO, Blogging, Earn Passive income, Technology & Finance related articles.
I have entered this time with some long term orientation goals & hope the industry will support me as they supported me earlier. Thanks for reading this article now. If you have reached this portion then do not forget to like the article & share it within your profile.