Three Websites to Stimulate Your Mind Daily!
The high quality post you've been waiting for!
Source



This is my personal meower! Limited time offer! 1 up vote = 2 pets and 1 follow = 2 treats
I have to be careful with Steemit, I've already started using it to replace other websites altogether! I try to stay sharp by consuming a larger proportion of content that is designed to stimulate my mind rather than just entertain it. Some websites are worth visiting regularly because they consistently create quality content that is designed to uplift you! Here are three of my favourite websites I've been visiting for several years now:






This is more than merely a dictionary and thesaurus! It has some of the best articles you can find on the internet to help you improve your understanding of English; especially the etymology! The Word of the Day makes a daily visit guaranteed to be worth it! The best way to improve your vocabulary is to consistently add to it. You can also find games on the website that are great for when you are with kids and want to have a productive fun time!









Self-improvement is a major theme on Steemit, and this website is designed to help you do just that! The typical article quality on this website is certainly something to admire. Steemians can improve their abilities in many ways by reading one article a day as part of their morning routine! This site also excels in interacting with you, which is especially good for those who enjoy tracking their progress.









This website is all about how culture, geography, food, spirituality, ect, can have an effect on human life and longevity. It has many articles that specialize in what are known as the Blue Zones. A Blue Zone is a concept that describes the characteristics and lifestyles in the environments of the world's longest-lived people. They say you should take advice from those who have what you want! If living a long and healthy life is important to you, this website needs to be given a chance!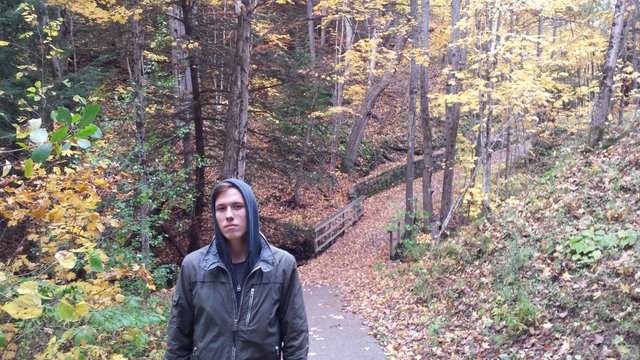 Selfie Time - Remember to explore nature Steemians! However before you go outside, Like & Follow me :D
Penetanguishene, Ontario, Canada