Motorcycle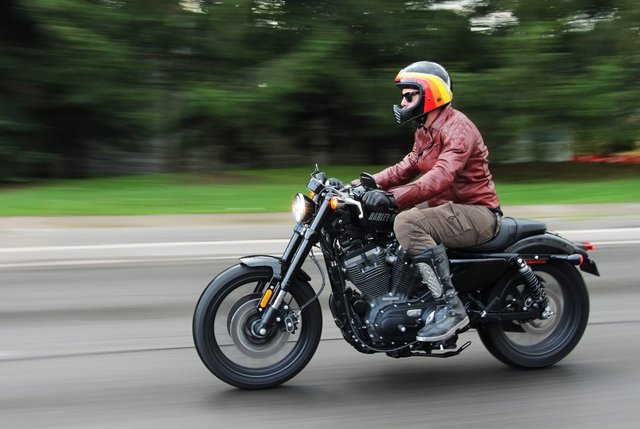 life was first introduced in the year 1984. I am a growing child in grandmother's hands. grandmother is the oldest of a tiny district of an affair of anatolia. I mean, he's always there, and it's always been my mood for him. grocery store, grocery store, bazaar, butcher is a nickname for everyone, everyone is known to everyone nicknamed a place for 3000 people.
I have 4 friends in total, all of them from one place to another. the father of one of these 4 friends has the engine.
man grocery store, wealthy man. The garden of their house is very beautiful, 5 plum trees. pear and apple trees.
I was 5 years old. I was with my grandmother again. my parents came in the weekends. always counting days with fingers account; "Yatcaz Kalkçaz yatcaz Kalkçazlar will come". He was not going to come that weekend. the phone has printed and notified. My house is out. I like the fruit of the drink, the grandmother's expression and the sunflower.
this friend's father is bringing orders to our home just as well. the pears are in need of the gardens, and he has given up. seeing me in that state, "Come with you play with the celebs, a little bit, you open, plums gather," he says. Grandma also allows.
I am going at an estimated speed of 50 km per hour, with a sensible speed of 350 km, with an 800-meter market of 3000 people living there, behind a motor, my hair flying in the wind, forgetting the whole world, I am 5 years old, but free.
my father is my mother; If they do not come, they will come! There is also life!
Look at me, annaaanneeeee look at me, what do I do! " I'm using the big motorcycle.
exactly 31 years later, is the middle age crisis, I do not know whether the country is depressed, panic attacks begin. I can not sleep, I can not tolerate people, I still reject sciences and find myself drug myself. or I will have a mad delight in my urgent need to realize a deferred dream!
the first thing that comes to mind is that the world that I am experiencing is "very reflective". 40 hours after I discovered it, I'm writing for the driving license course.
I am 36 years old; I riding the last bike at the age of 8, I do not know how to go straight on two wheels.
but I'm writing for an engine license.
the teacher tells the teacher on the first day; "This is business fuel economy, traffic is not going to be in. This is your second life right away, you start your jacket, you start a little less then the engine power, lessons on the bridge, the backpack, the windshield in front of you, you know I'll get it when you say hello, "he says.
we start with gear, gas, clutch, front and rear brakes.
wow amk two-hand motor with two arms and complex brain; the first time I notice it.
I am learning to go straight forward with 2 km speed on the narrow engine training road, and then go straight back and forth with the power of the foot and the engine 2 straight on the wheel, i go straight back and forth.
If I do not have to oblige, I am not talking about this driver's license, course, and motor intention. because I told my first bmx bike a lot. I failed. my knees and my elbows are fragmented; I was afraid I did not ride. o I am renting a bicycle soda lid for 3,000 inhabitants.
I can not do it again. I am 36 years old; I've had a lot of failures, I can not stop telling people one more.
I'm falling too far. Through the course I constantly fall with different models, brands and tonnage motordant care.
You said heavy motorcycle, so I can not lift it. under the robe like a beetle, I will wait for your teacher to come and rescue.
bruises and arms, legs, calves, lumbar pain I do not tell anyone.
On the day when I made my first slalom with scooter, I never forget the first day with my 3rd engine.
I have forgotten the pleasure of accomplishing something in life.
I can not forget the voice of the pleasure, the wind, and the change of "I put it on 3".
I can not find the word to describe here the pleasure of having to go and go to a flat and solve a problem.
everyone learns in 6 hours. it is package; 6 hours tuition and driver's fees. I went for 16 hours maybe. I could not even ride a bike. he does not see the teacher enough, 16 hours since the date of the exam. but I got my driver's license. I think she was proud of me.
I intend to go to the first traffic, go 300 meters and markete, I can go as smooth as markete; from there to there, from here to here, I was able to return home 3.5 hours later.
then padded heels, flowered helmet in my head, a scooter motorcycle at six; I started to go to work on my back, computer bag, sailor's wallet, phone, etc.
They said it was a woman. whilst everyone was on the way, when I stopped in the lights, the women in the back seat of my side were shaking hands. because in this country she was rejoiced as if she had seen a revolution in women when they saw women with heels and motorcycles.
see salespeople are crushed sometimes, waiters are also construction workers, box office workers and a lot more professions. because they do not respect those professions that find the money, lafa starts "you". but nobody in the moto lounges, who bring up the papers, brings the food moto does not feel this loser in the curia.
because both hands, two eyes, two legs, wrists, all the senses, all the senses, the whole man who works on the motorcycle, you find the solution looking at that path while you are freezing the traffic, feeling the windy buzzing in your helmet, turning the bike without overthrowing your motorcycle from the accumulations of rain water, you can not beat it.
you can not erase the spirit of freedom that has been reflected in your attitude.
you have no chance to think of anything else on the motorcycle; hele you used a speed motor. mirrors, front and rear brakes, clutch, gas, depression on the road, diesel fuel on the street, lights, strips, distances, mathematics ... the easiest way to free yourself.
even with the doubtful crotches how much it works, with hundreds of pounds of equipment just one kilo in weight, between his legs, emrine ready, tilting, lifting up, dominate him. just keep your head steady.
think of such an instrument that if the head is not upright, it turns out that the head, head, where it is, there is a motorcycle with its head on its right side all together.
It rained a lot this time.
My motorcycle was like a weirdo on the sidewalk bent on the sidewalk.
then holiday was holiday, I went somewhere with the ships. my grandmother died while on full open seas.
the meaning of my life, the architect of the best days I have ever experienced, my heart 7/8, all my childhood died.
I did not even see the funeral.
it will not be anymore.
I will go to the motorcycle tomorrow, while driving the motor from the barbaros to the sea, "Anaaaaaneeeeee what do you do to me?"