Pool Villa + Private BBQ best for my family retreat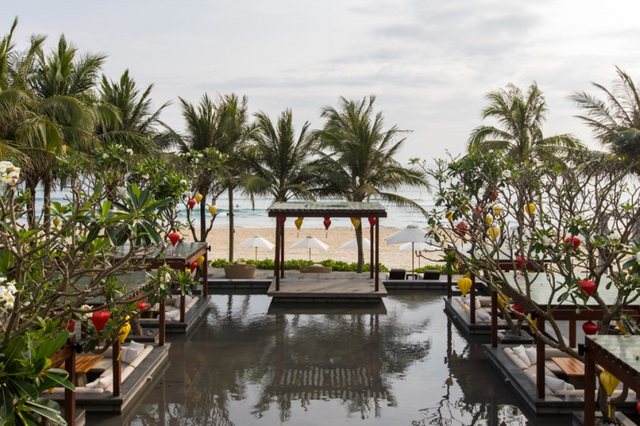 Danang Naman Retreat
Pool Villa + Private BBQ, the best for a family trip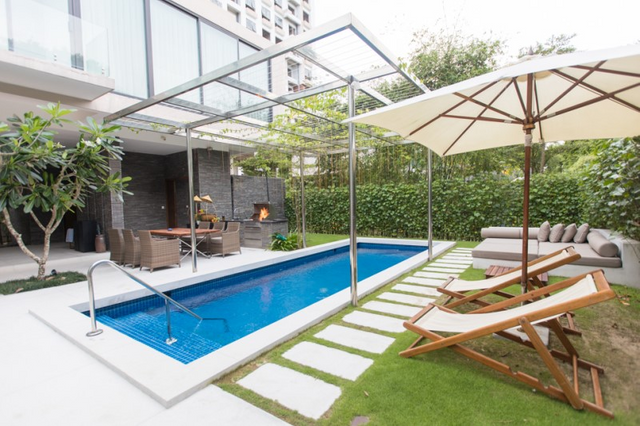 For those who are preparing for a family trip to Danang, Vietnam
This is Danang Naman Retreat Pool Villa
I went with my dad and my four-year-old daughter Naomi.
The 1,2,3 bedroom pool villas are all very well equipped.
Well equipped swimming pool, yoga class, kids club, etc.
It's like a heaven where free spa is provided once a day.
​
From guest rooms to facilities, breakfast
I'll leave a vivid review in the photo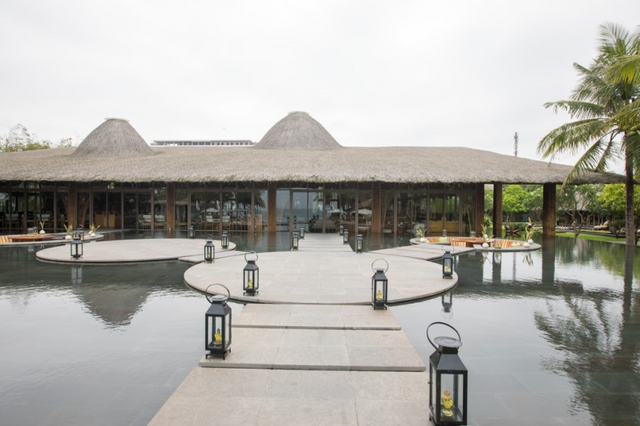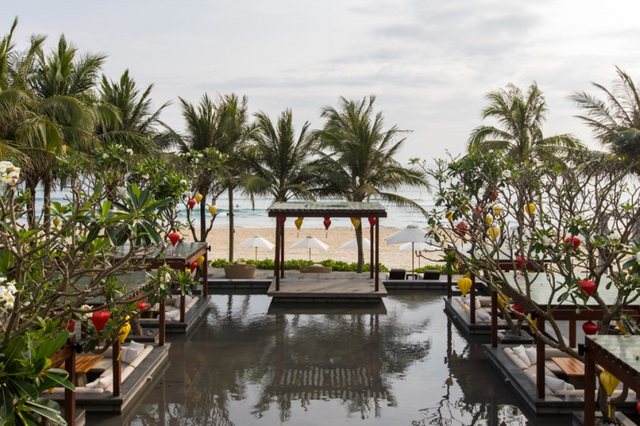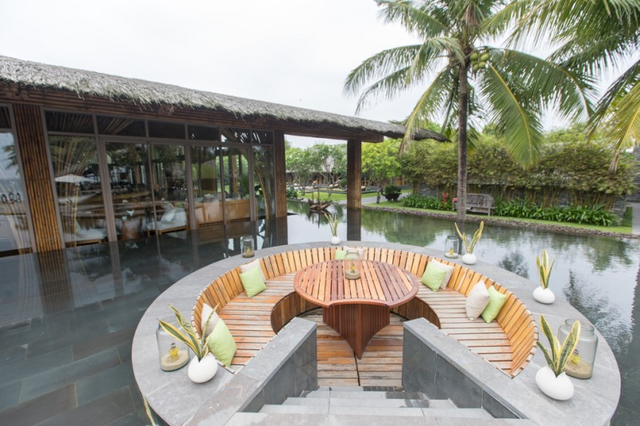 My only retreat located in Non Nuoc Beach, famous for being beautiful in Danang
It is a resort with modern, clean and eco-friendly interior.
It is not easy to give a sophisticated and comfortable feeling.
​
Babylon room without private pool
1,2,3 bedroom pool villa
Travel with lovers and friends, of course
Also suitable for large family travel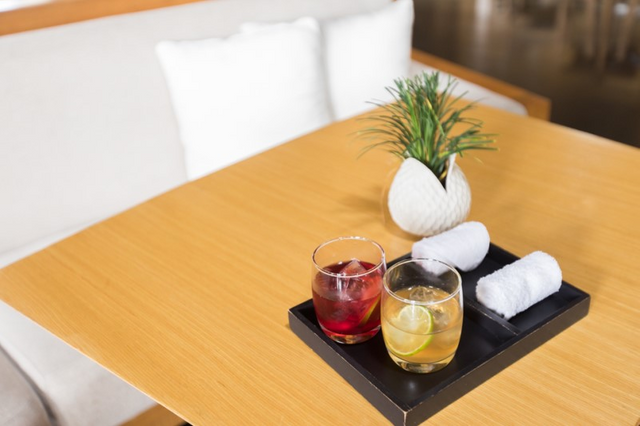 The weather is so hot
I arrived without sweat.
Please come out with a cool welcome drink and a towel.
I just caught it quickly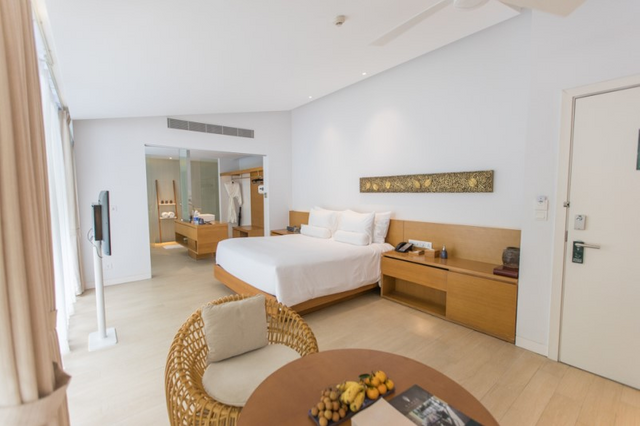 I am 2 adults + 1 baby
I chose one bedroom
White + Woodtone It's a clean, calm room.
Beds and bathrooms line up from the entrance
The separation between bedroom and bathroom is done by raising and lowering the roll screen.
But I'm a little uncomfortable~~
I prefer the structure where the bathroom and the bedroom are clearly divided.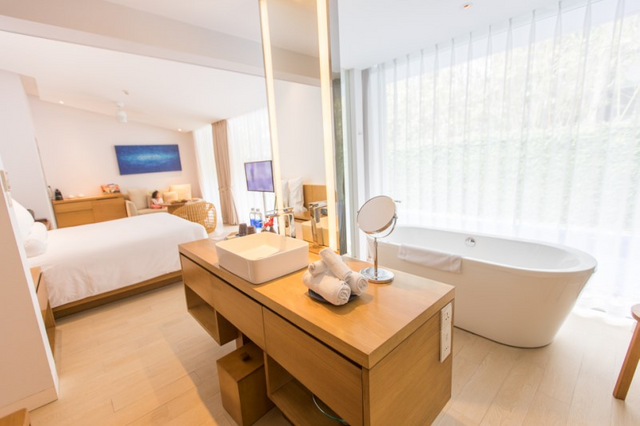 Anyway, like this, in the bathtub and shower booth
I have a sink, a toilet and a closet.
​
Oh but now I see
Thank you so much for waiting patiently on the sofa while taking pictures.
I'm a blogger's daughter from the inside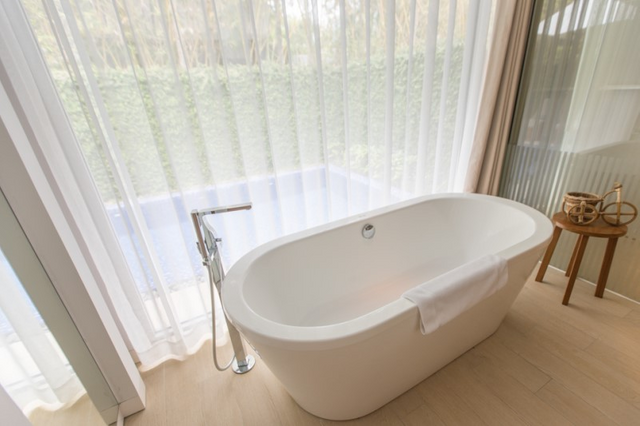 Shampoo, body wash, conditioner
Amenities such as toothpaste toothbrush
Because it is like a grain
I don't have to worry if I'm just going through the body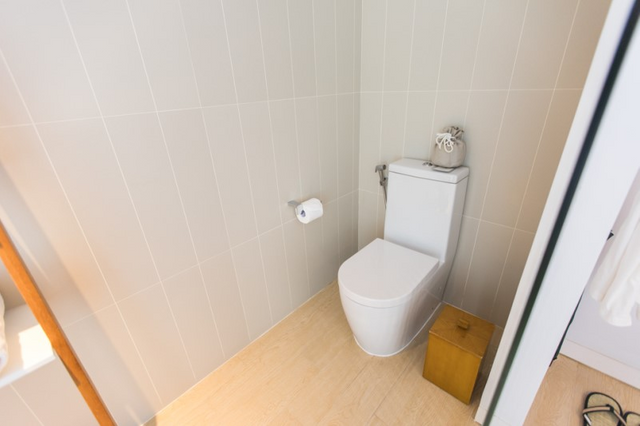 The toilet is also neat!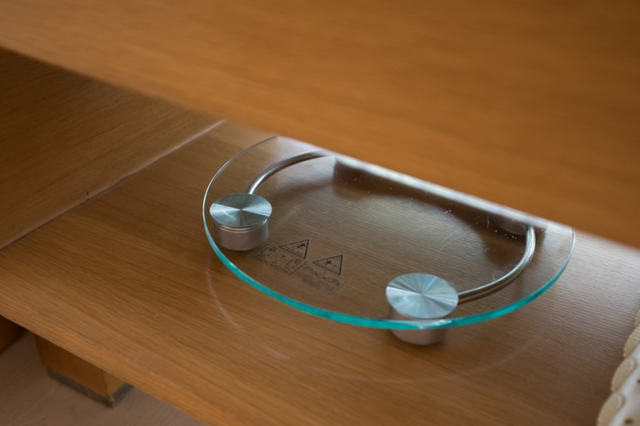 Indoor slippers, outdoor slippers, weight scales
Indoor gown, safety deposit box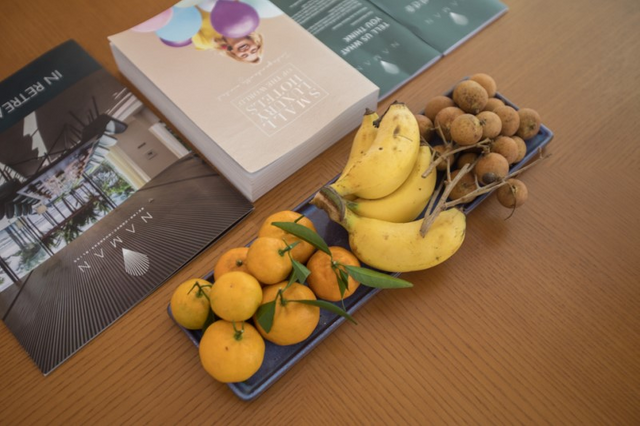 Welcome fruit is set in the living room table like this
​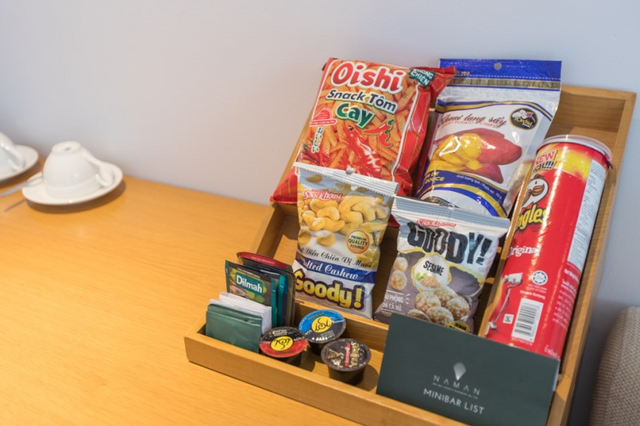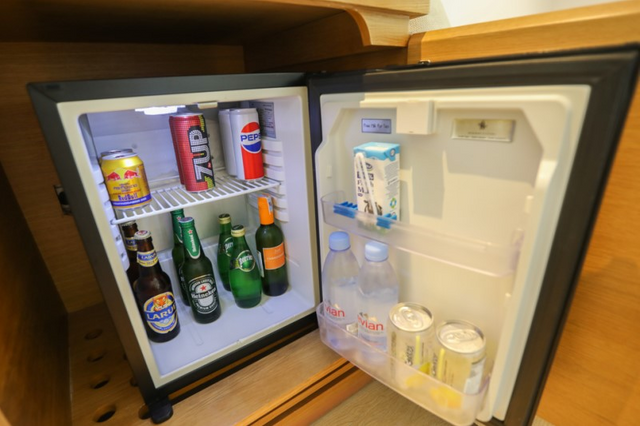 The mini bar was also full.
Both sweets and drinks are charged
Tea and coffee are free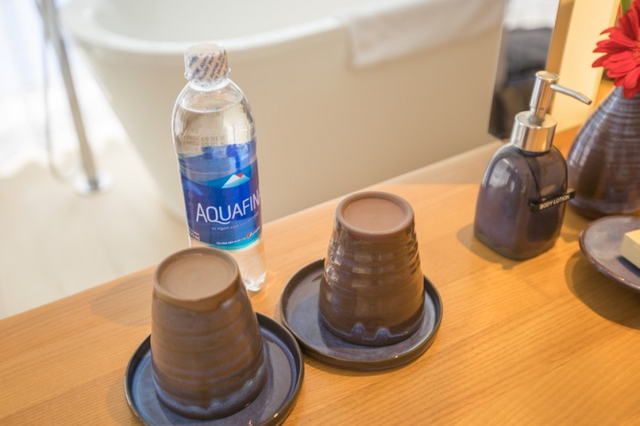 Free water in the bathroom
You fill it up every day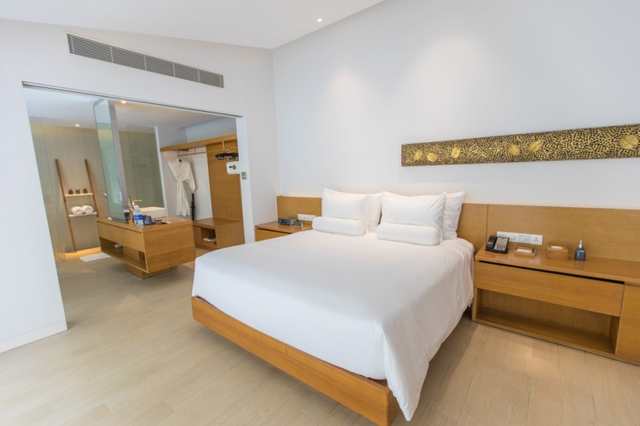 There is a TV on the other side of the bed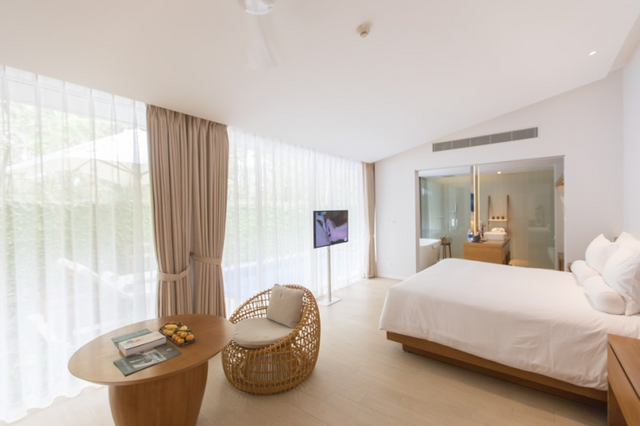 Now open the white curtain
Let's go outside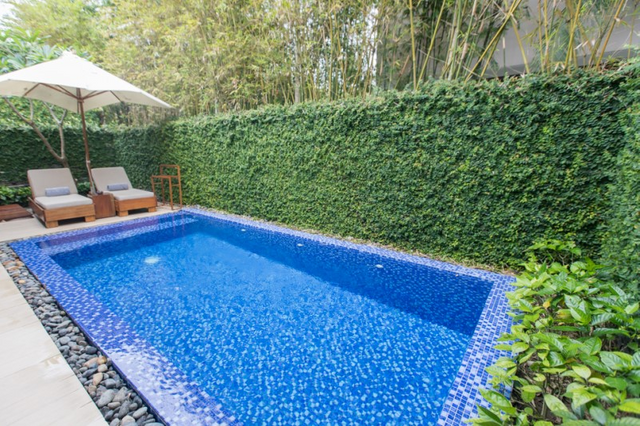 Hahaha Private pool that anyone loved so much!
I like to play in the big main pool
Before I had a baby, I didn't particularly like pool villas.
I was traveling with my baby, so the pool villa was really comfortable and good.
You can play at any time
I have nothing to notice.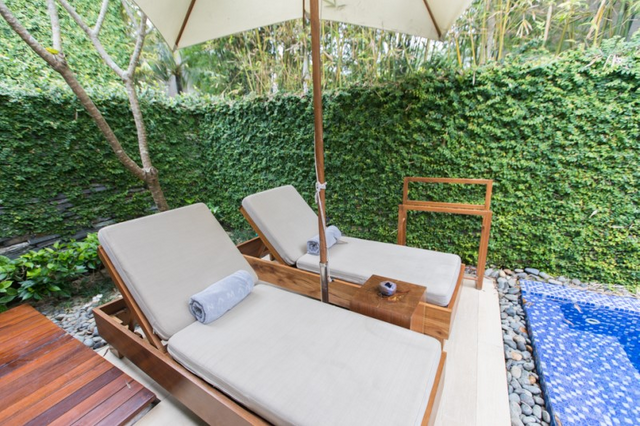 During the water play with Yeonwoo and me
My crying father was lying here,
Happy family vacation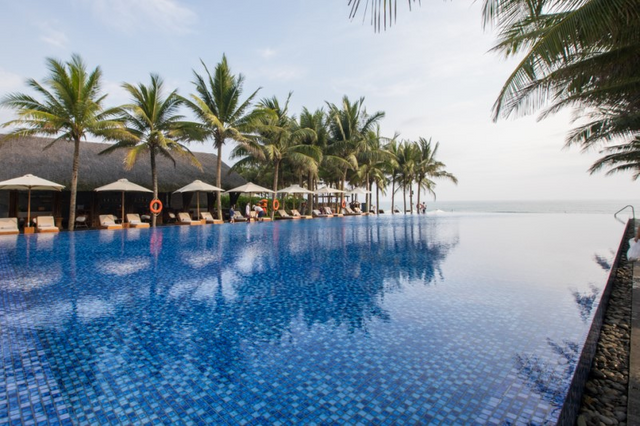 This is the main pool
Incomparable size to the pool in the room
It's an infinity pool with sea views,
​
I took a big tube to play with
I tried hard
He said that large tubes cannot be used in the main pool.
Instead, the security personnel lent a life jacket
I put it on and played happily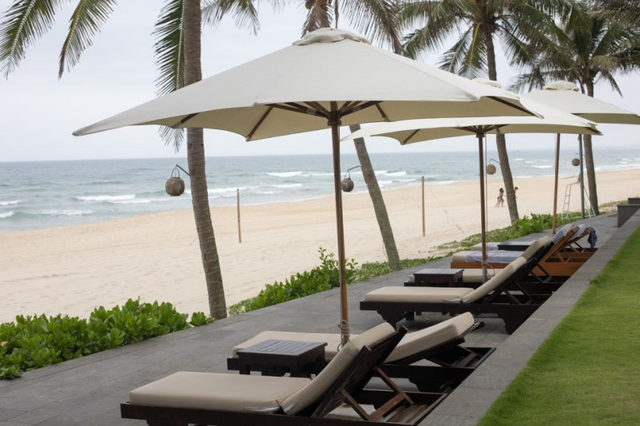 Beach extends over the pool
I walked with Yeonwoo at sunset
I was so happy
It's an age that's all amazing
These days it tastes good to carry around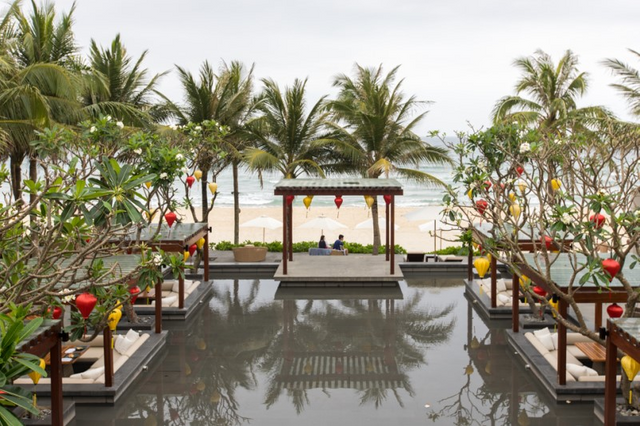 Traditional beauty by the pool~
There is a restaurant with traditional lights
I have never used it
The atmosphere was really good
I think you can eat here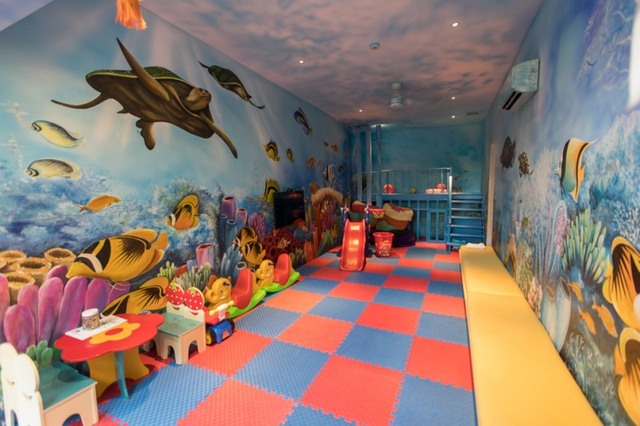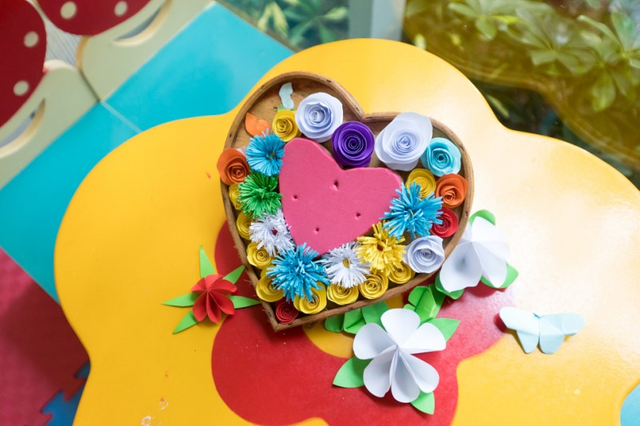 Danang Naman Retreat is a great kids club
It's not very big, but there are many toys.
The teacher was also very kind.
Coloring, making flower earrings,
You had fun playing with folding confetti, so Yeonwoo followed.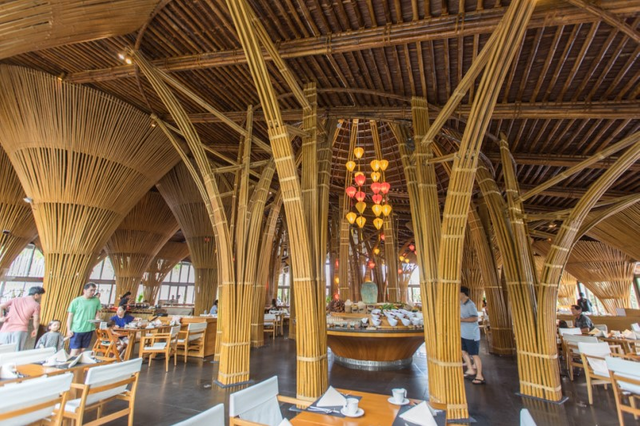 I was very satisfied with my morning
First of all, the interior of the restaurant with the traditional beauty is so cool
The food was good too
There are a lot of gadgets and good good!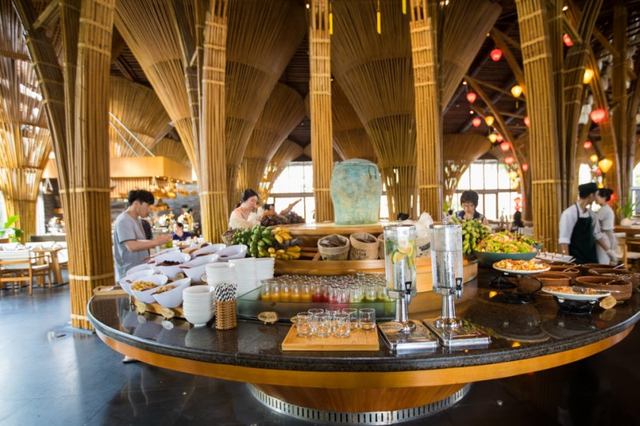 A high ceiling was attached to the back, which is common in central Vietnam.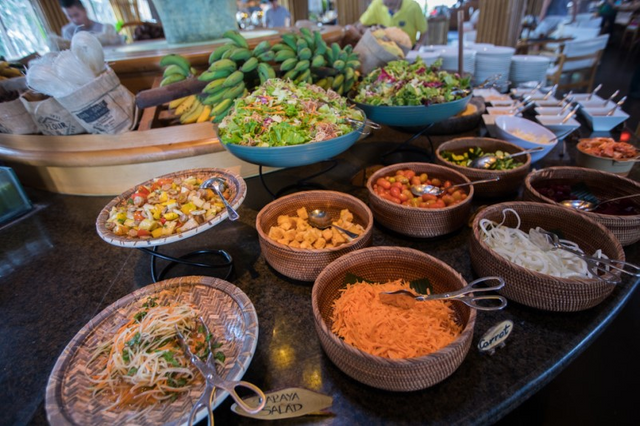 Salad, fruit, yogurt, and various fresh fruit juices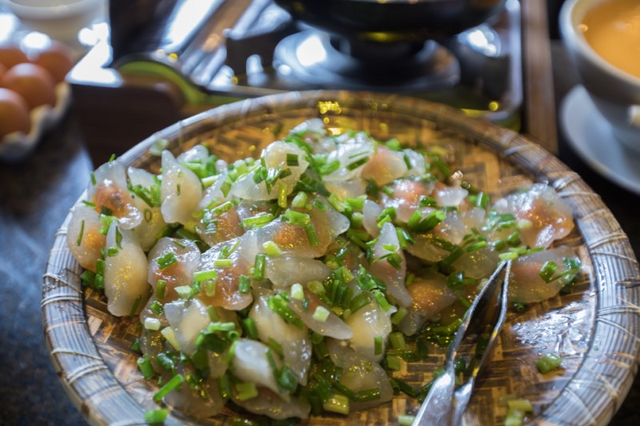 Oh! It's half botlock
There are also dumplings made with tapioca starch and shrimp.
This is really good but nice to meet you +_+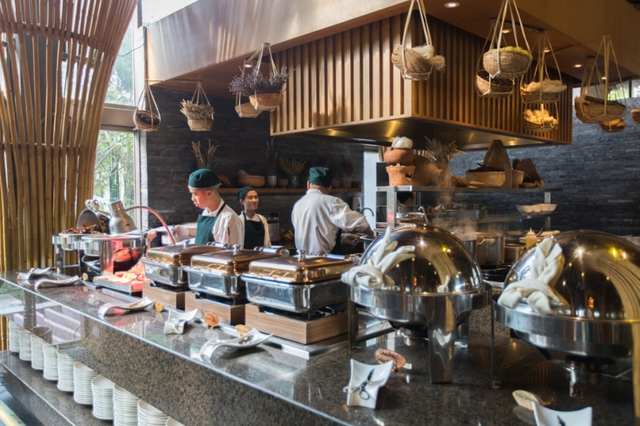 Instantly cook eggs
Please boil the rice noodles
In addition, fried rice, fried noodles, and fish dishes
Stir-fried mushrooms, stir-fried gongsimchae, etc.
There were many menus that adhered to the mouth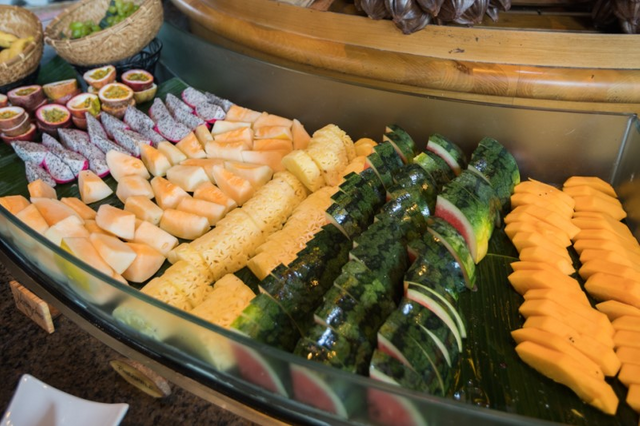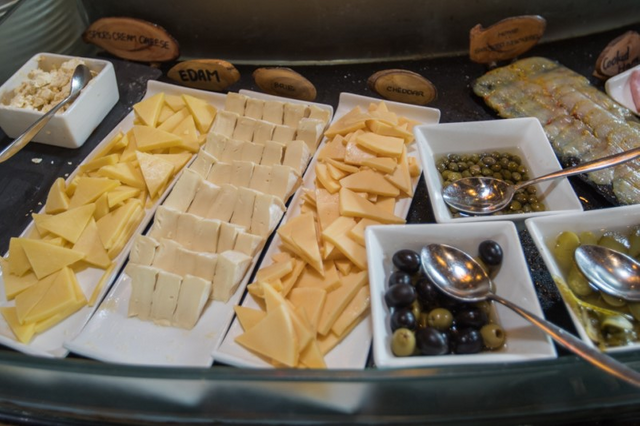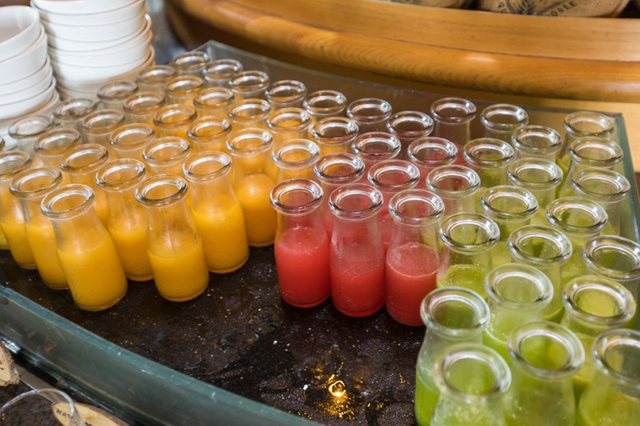 Trying various tropical and fresh fruit juices
It is the happiness of traveling in Southeast Asia!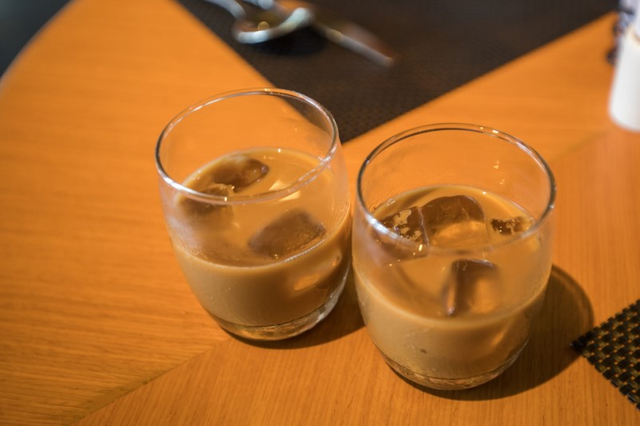 My love cafe Tsuada (Vietnamese Daldal condensed milk coffee)
I drank three glasses per person every morning.
He said he was traveling to Vietnam with this taste
​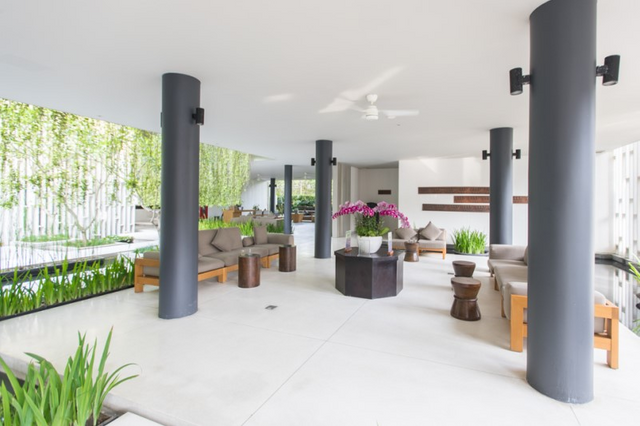 The natural light + white + green interior of the Southeast Asian resort is the truth!!
I had a welcome drink in the lobby with a refreshing atmosphere.
I picked the program I wanted.
​
Please note that when checking in at the hotel
Be sure to specify the entire spa time first!
Because it is a very popular spa, it is difficult to use it unless you make a reservation in advance.
Every day is given a chance to receive it for free
If you can't use it without making a reservation, it's too bad~~
When checking in, it is recommended to reserve the spa in advance.
​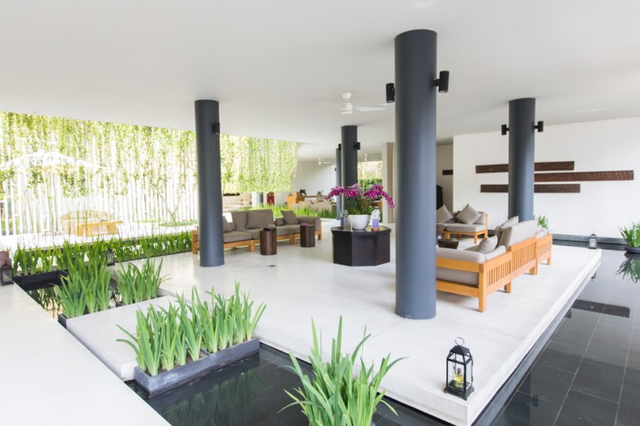 This is the room where I received the taste-rats
It's tidy, okay?
I'm honest, Danang.
I didn't know if the spa would be so good
It's more beautiful than I thought, and the service is high quality.
My father said he liked it, so
​
Well, we have to take turns taking care of Yeonwoo
I made an appointment with my dad about an hour and a half apart.
You don't have to take it together.
​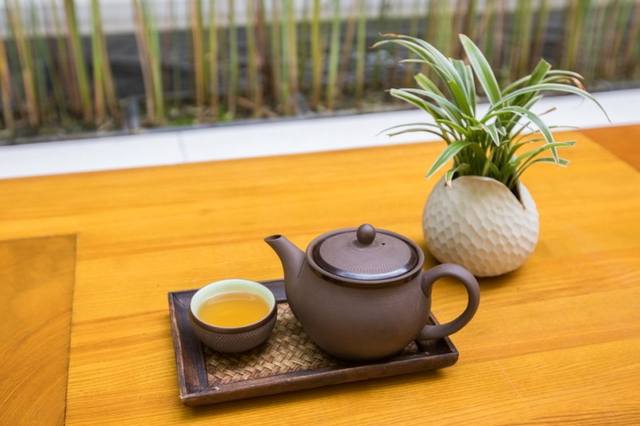 After giving the warm tea after the first-ssa-rat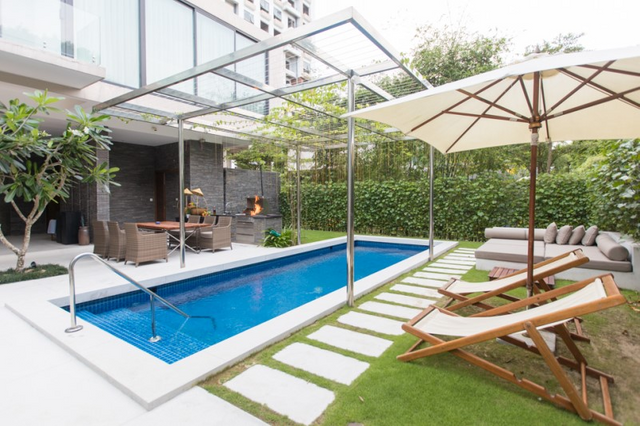 One last thing!
For guests staying in 3 bedroom pool villas only
I will introduce a private villa barbecue that you can apply for
​
This cannot be ordered in 1 and 2 bedrooms
You can apply for a fee at the 3-bedroom villa.
(I also had 3 bedrooms on the old day~~)
​
One chef and one server come directly to the villa
From barbecue consisting of various seafood + meat
Dress up appetizers, salads and desserts in a buffet style
It's not a joke from scale to food quality!!
​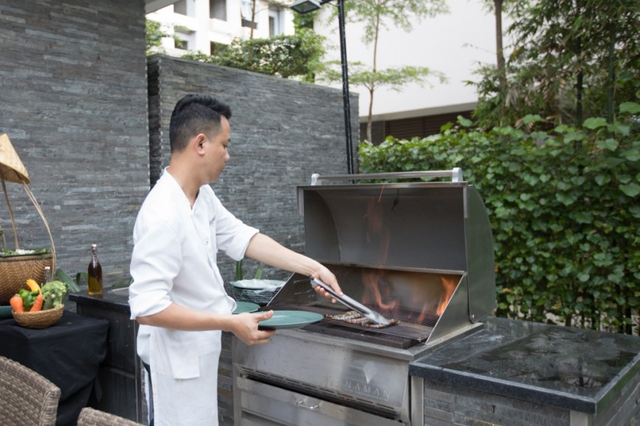 The chef came directly to the villa yard
How about grilling a barbecue just for my family?
Hehe world luxury experience!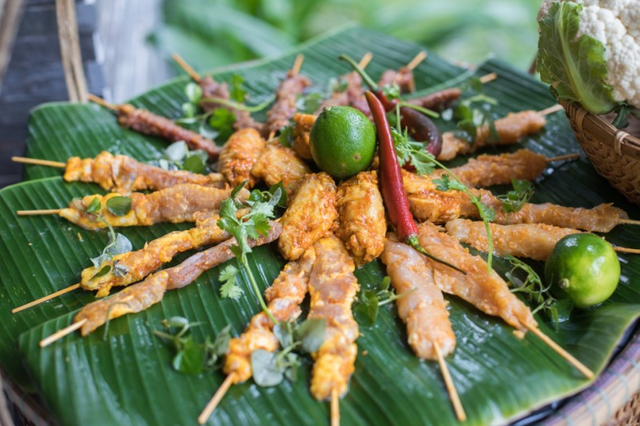 ​There are a lot of different types of barbecue,
From basic chicken and beef skewers
Chicken Wing~~ Pork Skewers
Sweet potato skewers, grilled corn
Shrimp skewers, clams, mussels, squid and fish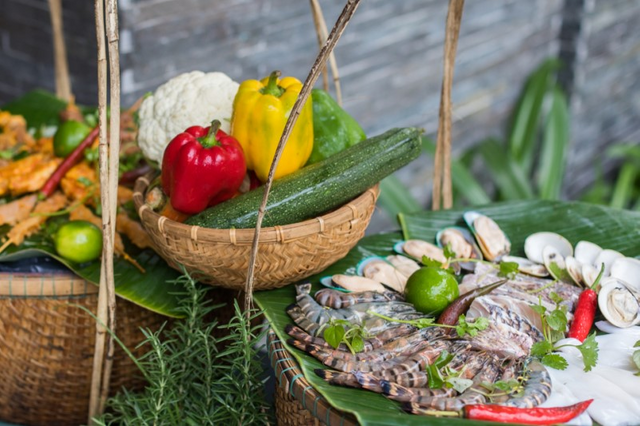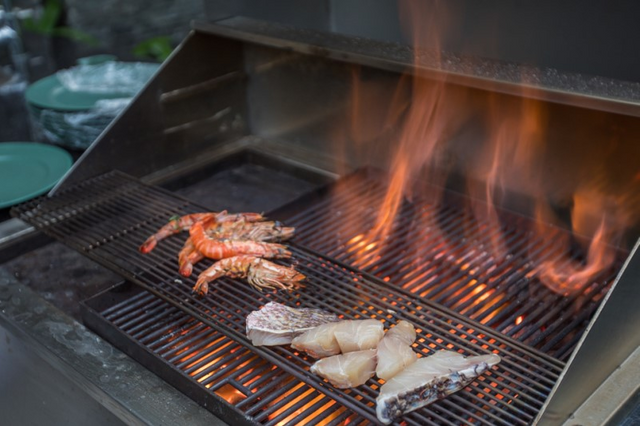 There are many types and quantity
On the fly
It smells amazing from the smell of Kya
+_+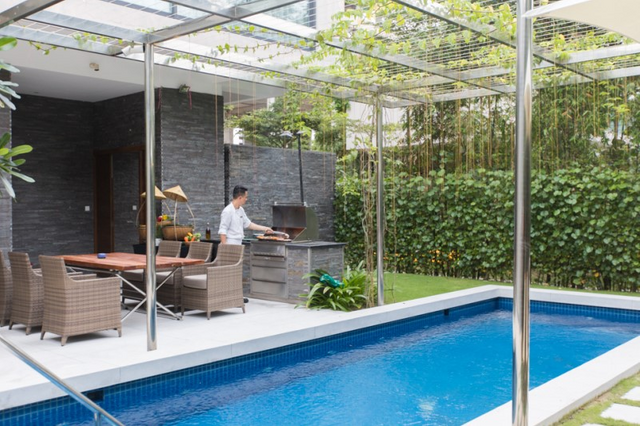 Chef of the 10th voyeur.
It's only for our family
It was really meaningful
​
Dad loves it so much
You took a million photos with your phone
I was proud of OMG!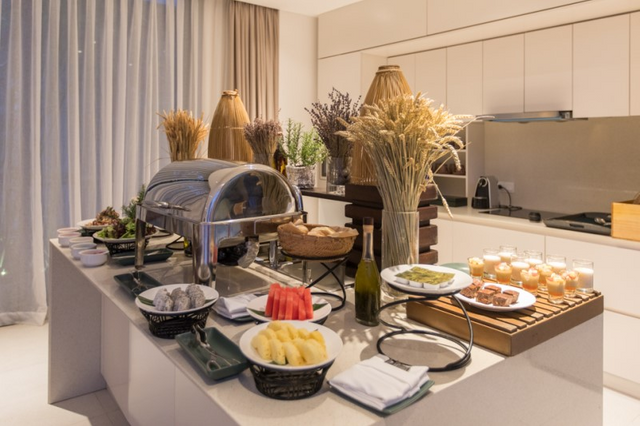 Danang Naman Retreat BBQ Dinner
In addition to the instant food
It is more buffet-style inside.
Just eat as much as you want to eat!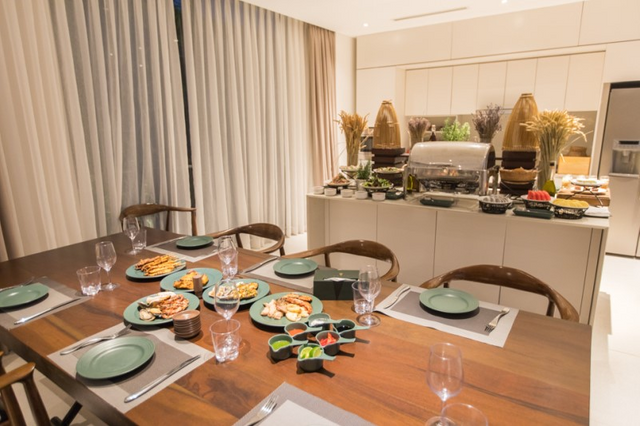 Greek Salad
Chicken and cabbage salad
Shrimp and pork spring roll
Green Leaf Salad
Salads are like this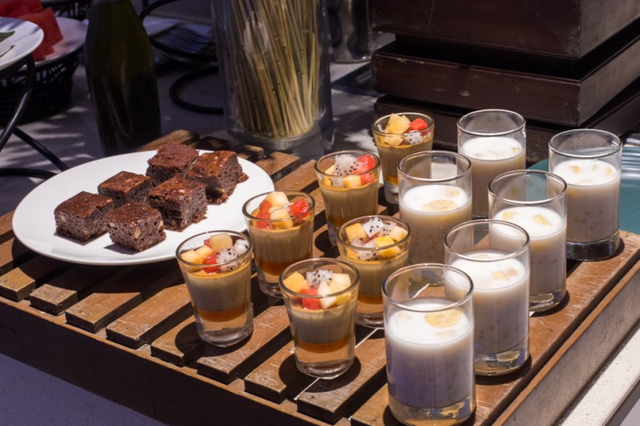 Cream caramel
쩨 (Vietnamese shaved ice?)
Chocolate mousse
Seasonal fruit
The dessert section is also fantastic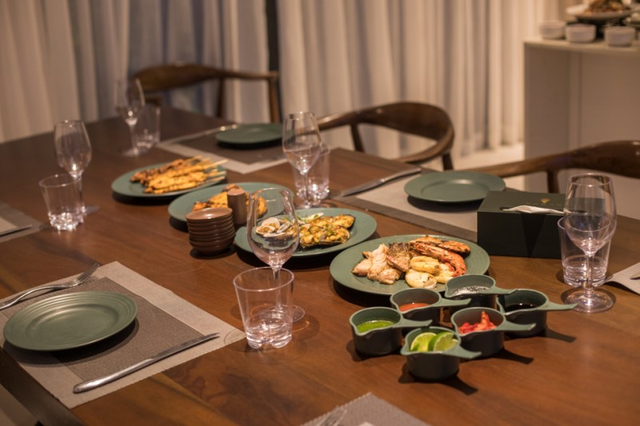 Instantly grilled buffet
Meat and seafood barbecue added
It's a perfect hansang
The family of 6 seems to be the amount that will remain even after eating abruptly!!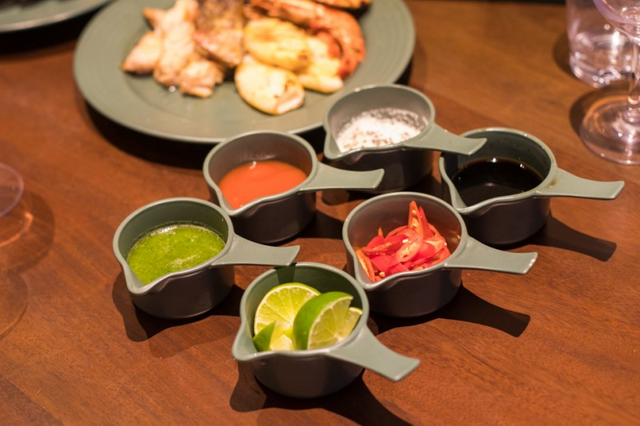 The sauce is also prepared in a variety of ways including lime, chilli, balsamic, lemon mustard, sweet and sour
Take a picture to suit your preference
Especially I only apply to one bed pool villa
Early Bird fares and discounts for reservations for 3 nights or more seem attractive.
If you book for 3 nights and rest well, it seems like you will be able to blow away the stress that has fallen on your shoulders.
Ah, after writing this review, I'm eager to fly back to myself