Grid Alternatives - TESLA
Not only Hawaii, all the islands have some problems when it comes to generating energy and serious problem restoring energy after a major disaster. Power grid makeover is very expensive and will not avoid a similar catastrophe the next time a major hurricane hits the island (lesson learned from Puerto Rico).
Power isn't cheap in the islands and the Caribbean islands pay some of the highest electricity prices. While 94% percent of Hawaii's energy comes from diesel and coal, the Caribbean's energy comes from high cost imported oil and diesel. At certain times the grid supplies struggle to keep up with demand, subsequently several islands experience power outages on a regular basis. There is growing demand for additional generating capacity and some of the islands current generating plants are aged and in need of replacement within the next few years. Perhaps, this is the perfect time for these islands to switch generation capacity toward renewable resources such as geothermal, solar and wind energy and use microgrids as a self-sufficient network of generators and storage devices. The benefit of minigrid is that it can operate as part of the main grid but at the same time can function independently.
Here is a great example of new technologies available to consumers:
Tesla responded to a challenge issued by the governor of Hawaii. Using its Powerwall technology, Tesla was able to install 300 batteries and a whole bunch of solar panels into Hawaiian schools.
https://www.cnet.com/roadshow/news/tesla-installs-powerwall-hawaii-schools/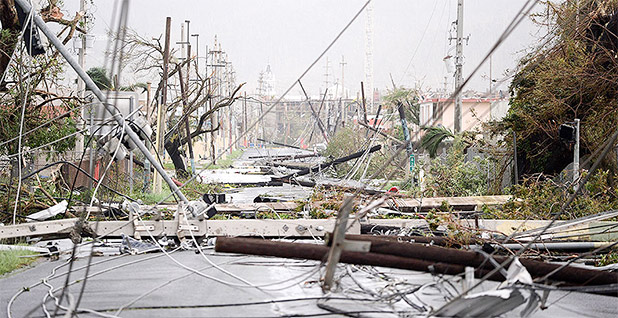 Photo: Source E&E news