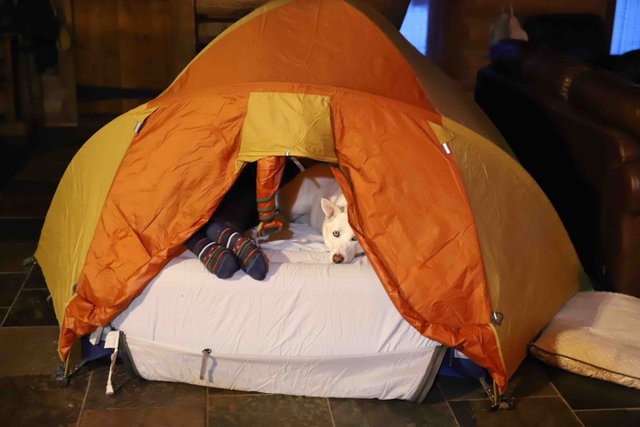 Today I got to squeeze my son tight until his ribs cracked. It has been eight months since we last saw each other, which has felt like an eternity. The dogs were beside themselves with joy. We all were. As you can see from the photo Molly is happily guarding over her boy er .. bearded man who needed a little rest as he had the worst flight in the world (cheap tickets with Air Canada). I would have shown you his face but he is snoozing.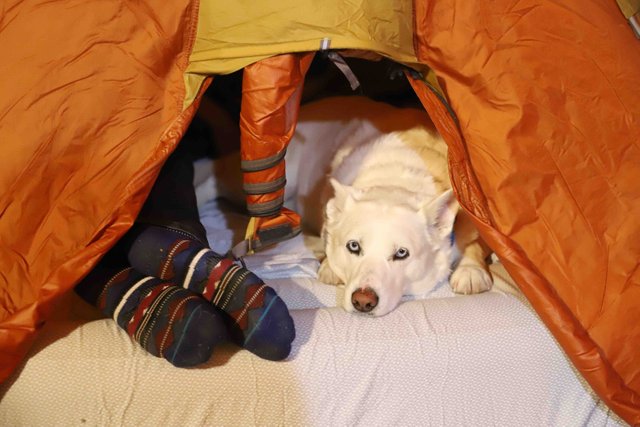 My mother in law flew in to surprise our son Kyle, who has flown in to surprise my parents. We'll taking a road trip to surprise them on the 15th. My dad hasn't been well and we can't settle until we've seen him with our own eyes and can hopefully get things moving on the right track.
Our lives are a bit chaotic right now but I am grateful to simply forget all of that and enjoy this moment. Tonight I have three of my favorite people all under one roof. We don't have a lot of sleeping quarters so we've set up a makeshift bedroom for him in the living room using our tent with a cushy air mattress and fireside view. Luxury camping.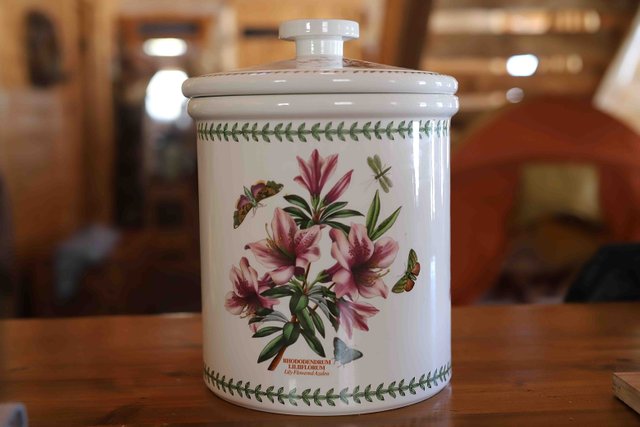 I also got gifted some canisters from England that my mother in law found at Value Village. She paid $20 for the whole lot! The botanicals and Latin names have my heart swooning. She actually carried the big jar on the plane with her. It is gigantic and I think we'll use it to store our flour.
Rhododendrum Liliflorum (Lilly flowered Azalea), Dionaea Muscipula (Venus Fly Trap), Iridaceae Douglasiana (Iris) Cyclamen Repandum (Cyclamen).