I know your pain: Write and Style your Steemit-Post with EasyPost!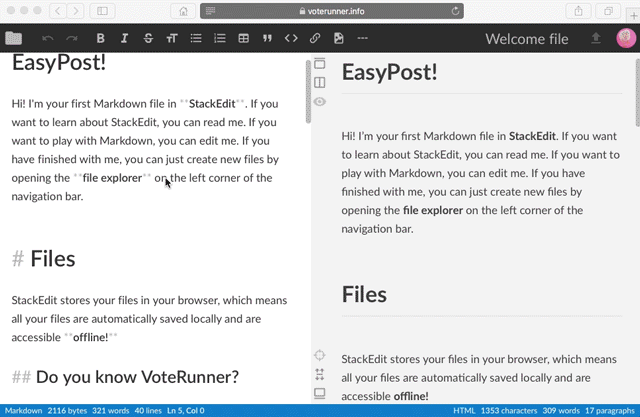 Writing your Post. Easy: With EasyPost
I know - writing a new Article is hard enough. Why not make it yourself a lot easier to write, style & preview your Article with a great Tool?
It's free - just try it!
Compose your Post. Drop your images. Style your text. Even close your Browser - your Article is still there! Magic :)
Hit EasyPost and write your next Steemit-Post waaaay faster.
Text & Style your post with EasyPost
Copy & paste your composition at steemit.com
Publish. Done.
---
Some technical Background: EasyPost is a fork of StackEdit. So all credit for coding a really great tool goes out to Benoit Schweblin making StackEdit.