Lost or found? a history of earthquake behavior
Camp Earthquake
---
---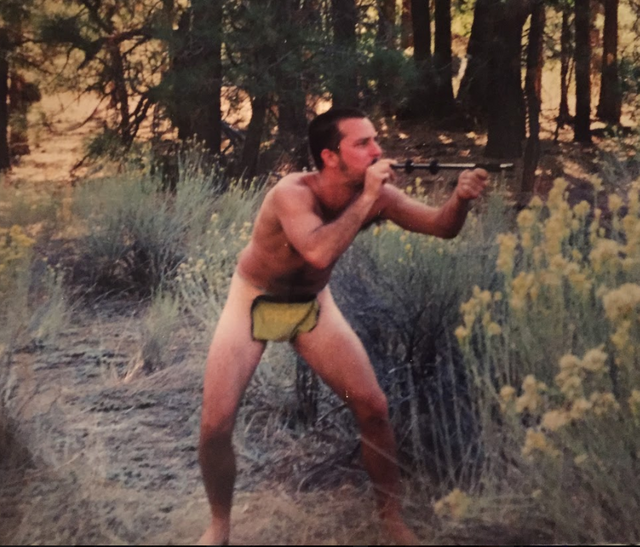 I received some really great photos via text today from an old friend, out of the blue I am reminded of a really fun trip camping with the only two people willing to go this particular time. Usually in 1999 when the "boys" went camping everyone was ready to go, but after everybody had been watching The Blair Witch Project during this particular invite nobody wanted to go. I remember it was October 15th we were there because The Hector Mine Quake earthquake rocked us a bit while camping deep in the wood of Big Bear, CA. There was a fore shock in the evening time another one the next day. This earthquake was not huge but there is something about being out in the middle of nowhere with no phones and wondering what is going on at home. My radio wasn't working in my truck so we had no way to find out what was going on and we told stories about what if.
"What if all of California fell into the ocean and when we drive down the mountain we see the ocean?"
---
---
---
---
We spent the rest of the day building grass huts and pretending like the world had ended and we would have no reason to leave the mountain and we'd better start preparing for life as we now know it. We took a long hike with the guitar and played some music on the side of a mounting while sitting on a nice sized rock and pondering life and how it felt for each of us to be the last members in humanity not destroyed by the earthquake. It was strange how it all seemed so real after pretending so realistically so we decided to head back to camp.
---
---
While sleeping in the tent one of my friend's said they heard a wolf rustling around outside and we told him to shut up and go to sleep, he kept saying....
"There is a wolf out there and now I know it's true because he just laid up against me from outside the tent"
We told him now he has nothing to worry about so both of you shut up and go to sleep he will leave in the morning.
---
---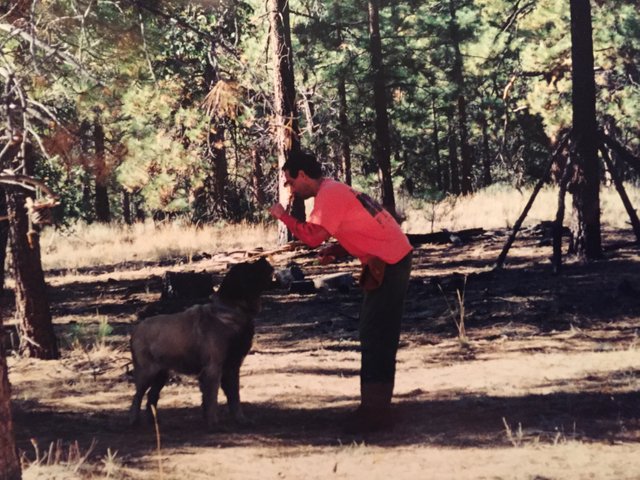 The next morning when my friend woke up early to see the wolf he discovered a big dog that had gotten scared away from his campground and wandered into the forest due to the earthquake. He was pretty large and didn't seem to happy to we grabbed a hot dog to give him so we could check his collar. His name was Seeaca and after eating his hot dog and drinking some water he seemed to be pretty content hanging out with us in our makeshift end of the world camp ground. After some time he was getting anxious and was trying to wander off again so we would lure him back with a hot dog but once the hot dogs were gone he was ready to leave for good and we worried about him so we packed our stuff up and put him in the back of the truck to find his owners.
---
---
---
---
We made our way down the mountain and stopped at every campground trying to find his owners and were ready to give up thinking we could take him down the mountain where we could call the phone number on his tag and go from there. The last campground we came to we finally found the owners and they were so happy. Sure enough he ran off after the earth quake and sure enough the reason he would not answer to his name Seeaca was because Seeaca was not his name, it was the animal shelter to be called in case he was lost. We all felt pretty foolish but happy for him being safely with his happy owners. I don't know if he would have survived if he hadn't found it and we all felt pretty proud that we braved the trip deep into the wood despite the Blair Witch Project fear. We took some time to make some cool decorations to leave in the forest for the next lost campers.
---
---
---