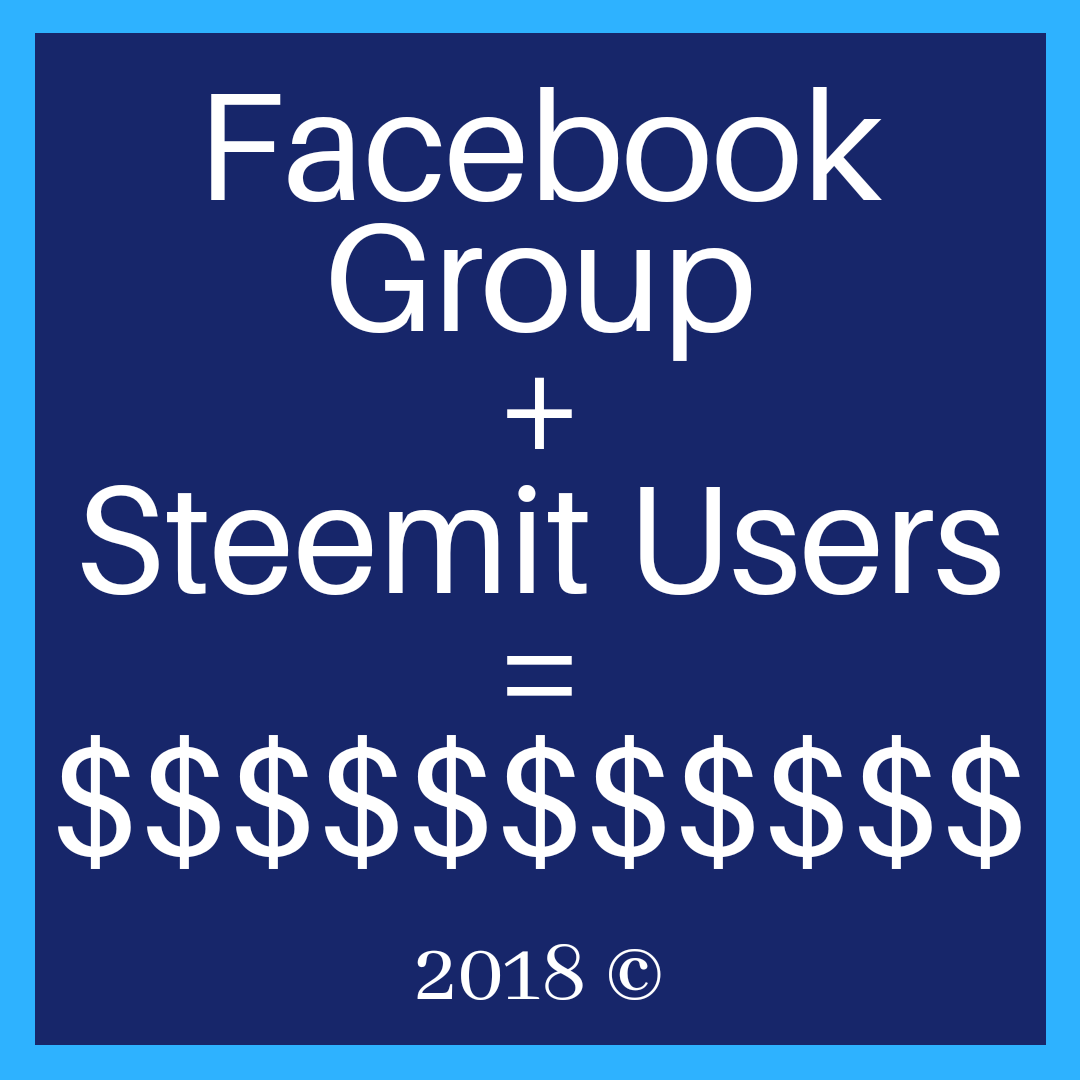 Hey People,
Today i come up with new idea and strategy.
By creating facebook group and i know there are plenty steemit groups in facebook but doesn't work properly.
So that's why follow my this new idea.
No one can post on this group except Admin and Moderators.
Daily 10-12 Posts .
Post is tagging 10 People in 1 post in every 2-3 hours.
Those who got tagged in post they have to share their steemit profile on post comments.
Once you comment on post with your profile the rest of the members will start following you and upvote your latest post.
When those 10 people received follows simply you have to follow back without wasting time.
We will select the 10 users as per their country.
No one can comments on the post except tagged people.
If anyone break the rules they will be ban from group.
The posts will be started after when we reach more than 2k members.
This group will be open 24 hrs.
No one can do cheating on this group because we will supervise this group and also on those people who tagged in post. They receiving followes or not.
Benefits of this group -
You will get followers - Once you get our group followers they will upvote your post whenever they see on steemit.
For example - you get 1k followers and from that 1k , 100 people saw your post and from that 50 people upvote you.
Boom you got 50 upvotes and rest will be done automatically.
This strategy will increase your reputation and reputation is much important to build steemit profile.
Note - Only steemit and facebook active people can join and otherwise you will be ban.