This was the time I was new to the design field. I didn't know the "A" of design at that time and doing it digitally was another big problem.
We were asked to prepare typography for the letter "Jaipur" highlighting its heritage and culture richness. It was the first time I did something like that and it was really challengeing. I prepared three variations, two were hand designed and the third one was digitally done.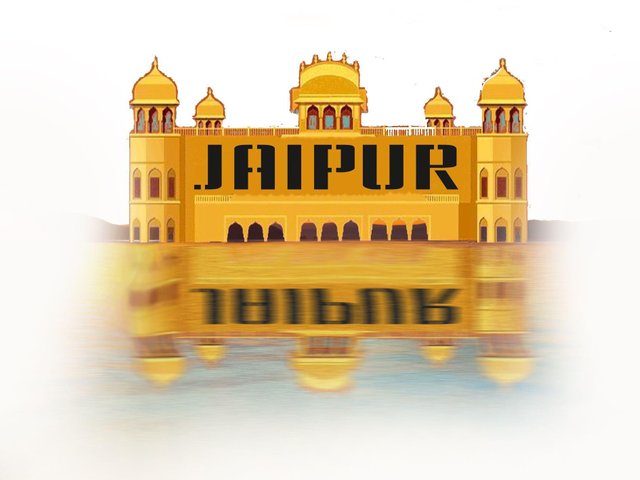 I have used the famous Jal Mahal of Jaipur as a reference to use in the typography. For those who don't know about it, it is a palace built in the middle of a lake in Jaipur city. It is a famous tourist place and it is the place by which people can relate Jaipur.
It was a difficult task to use a historical monument in a typography design. After deciding the design on paper, the main task was to perfectly execute it digitally. I was also new to CAD(Computer Aided Designing) at that time so I had to learn Adobe Photoshop and Corel Draw first before even thinking of doing it digitally.
But those days were one of the best days of my life as I got to learn a lot of new things. I prepared all those three variations with learning basics of Adobe photoshop and Corel Draw in a short span of 1 week. I think I did a pretty good job considering my first digital artwork.
---
Thank you for reading 📖
I hope you enjoyed reading it.
If you like my work, kindly give it an upvote and resteem it with your friends.
Follow @vinayakgupta
————————
Have a wonderful day ❤️
Peace ✌🏻