So recently I bought myself a MacBook Pro. One of those very cool new ones with only USB-C ports on it ;).
As I hardly ever plug in external peripherals I didn't really need a USB-C hub but a few days ago, while browsing the wonder that is AliExpress I noticed some very sleek looking hubs from the Ugreen brand.
I decided to order one and it cost me about $25. I went for one with USB3.0 ports on it and an HDMI port, because occasionally I need to present stuff on big LED TV's that companies have nowadays.
Here are a few pictures from the store that's selling them on AliExpress: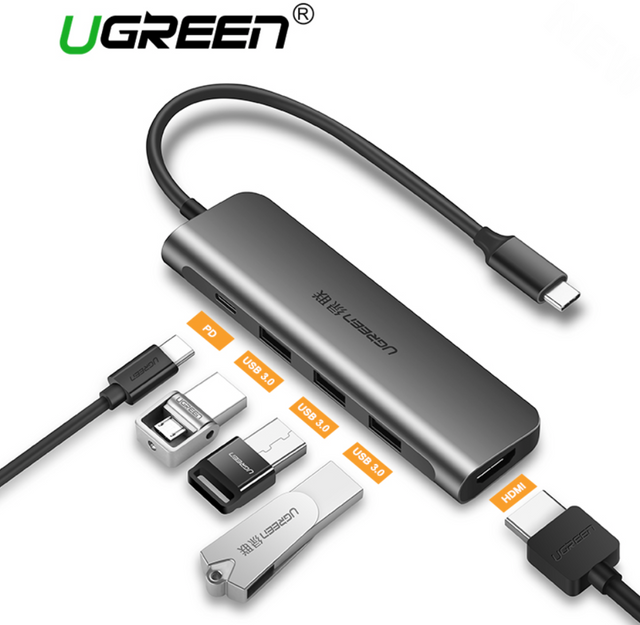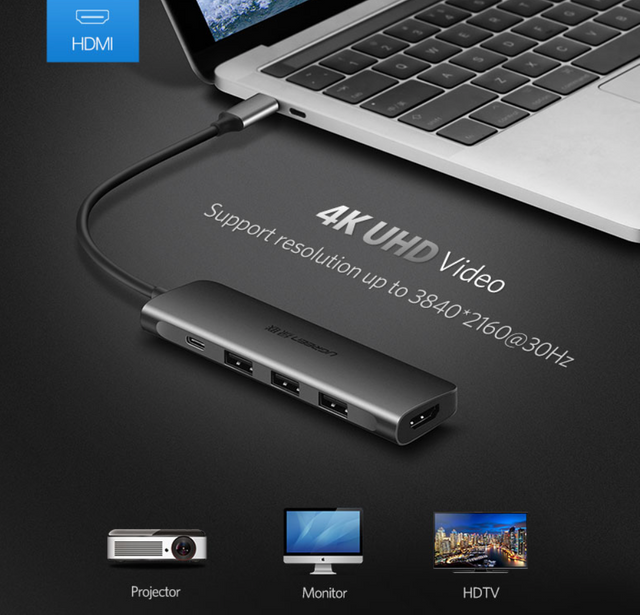 When it arrives I will write a short review of the device and make some photos of my own so you can see how it looks in real life. Stay tuned!
---
Want to convert cryptocurrency? Easy does it with Changelly.
Want to buy cryptocurrency? Litebit is an excellent broker.
Or use an exchange like Binance.
The safest way to store your crypto is on a Ledger wallet.
By clicking on these links you will help me (affiliate links inside).