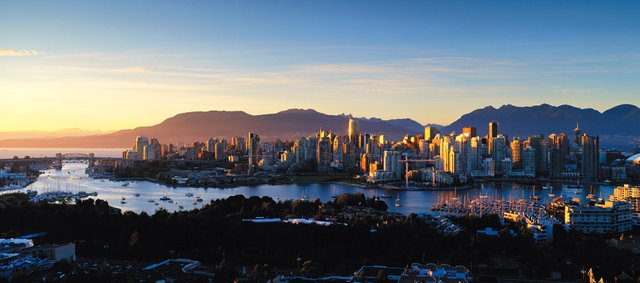 Having grown up here most of my life, I feel like it's a good idea to make my first post here on the city I know and love.
For the people that don't know, Vancouver is a city of 2.5 million people situated on the west coast of Canada. The closest major city is Seattle, about 200 km to the south. Contrary to popular belief, Vancouver weather is very mild with a year-round temperature averaging around 14C. It may snow a few times a year here but that's nothing compared to the rest of Canada. What we lack in snow, we make up for in rain. It rains a lot here!! I'm talking about over 160 days per year. They don't call it Raincouver for nothing!
Despite the wet weather, people continue to flock here. I've traveled a bit and there are many cities that have history and culture, but it's very hard to find any place that has the natural beauty Vancouver has. With mountains in the the background and various beaches along the coastline, our beautiful city amazes both locals and tourists alike. And to top it off, we have the crown jewel of the city, Stanley park, a 1000 acre parked located right in the heart of the city.
The locals here consist of every backgrounds and ethnicities. Asians make up a good percentage of the population, so with that comes a lot of good Asian restaurants. If you like Sushi, Pho and any other Asian food, this is the place to be!
Anyways, I am so happy to tell you a little about my city. Hopefully, it is on your next destination to visit. And for the people who has visited...how was your experience? Did you enjoy our city? I would love to hear from you!