Arizona state of mind. Hot damn, let me tell you how it feels to be back in this beautiful state with my beautiful family! Being surrounded by cacti and the mountains, the smell of the desert- makes the happiness seep out of my pores.
The desert heat and the beautiful sunsets do something to my creativity. It makes me want to create and live, experience and write. It motivates me and pushes me to be my best self. It never ceases to surprise me, how a landscape and an atmosphere can make you feel like a completely different person.
Never take your surroundings for granted, look up-just for a second.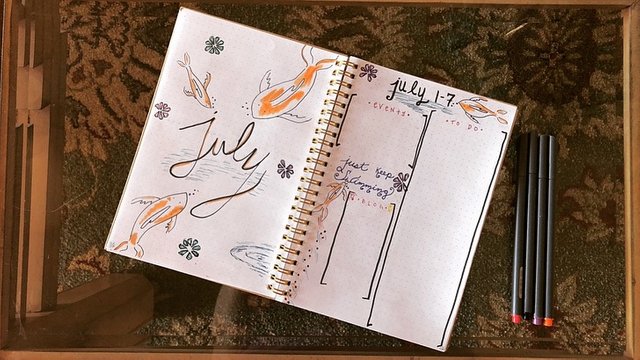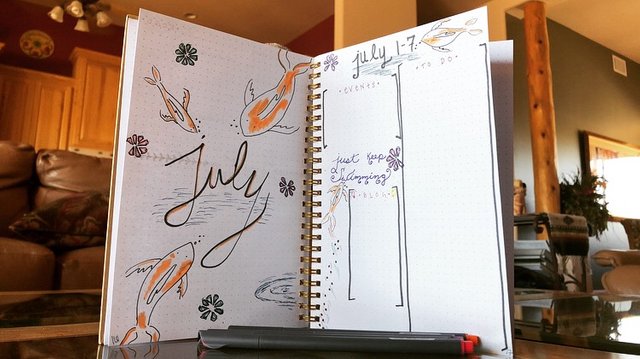 Create what makes you happy!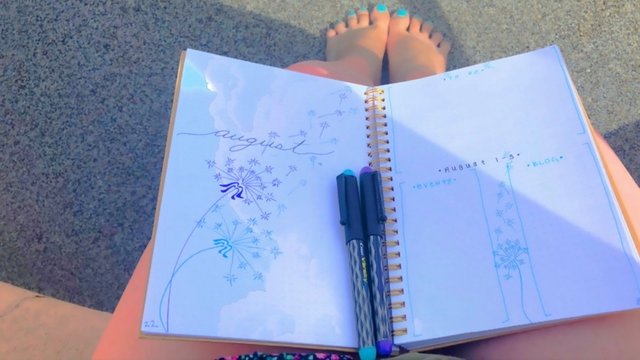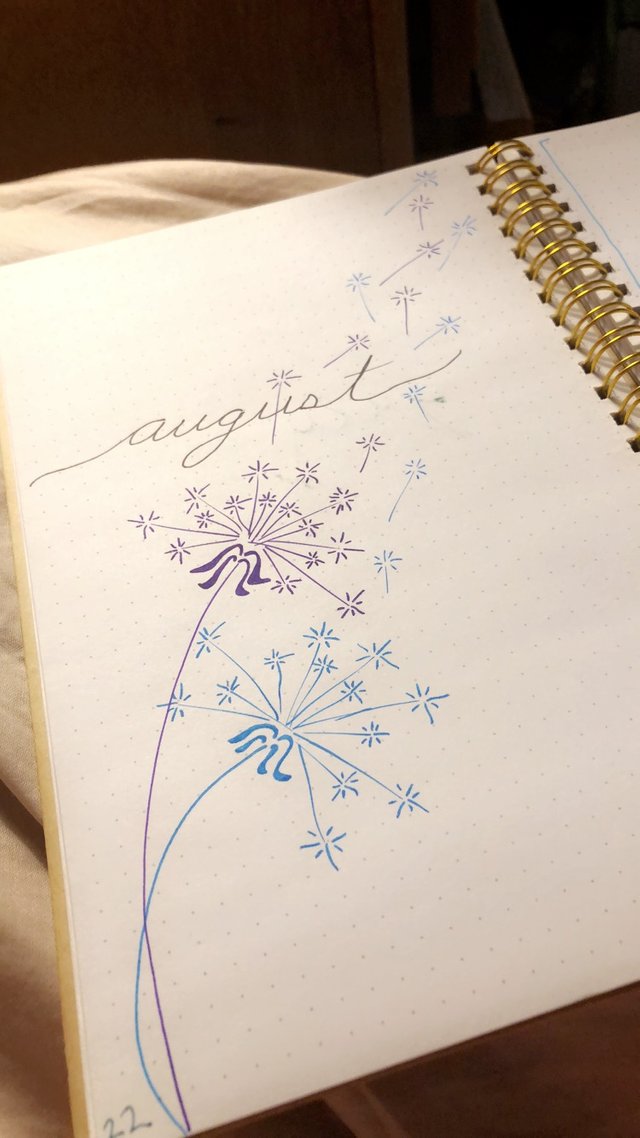 Bullet journaling makes me feel creative and like even if everything else in my life is a shit show, at least I have this one thing. This one pretty, organized, colorful thing. Even if I only get to check one box off in my habit tracker, I still accomplished that one thing. I've never worked this far ahead I'm my bujo, and I'm feeling pretty proud of just that.
So, go sit outside for an hour and listen to your favorite music or a book on tape and just create something for yourself. Paint, draw, write, stretch or start a bullet journal!
You won't regret it because the best investment you can make is in yourself!
Never forget, you are a boss ass bitch!
Happy creating, Steemians!