IT'S FALL, Y'ALL! This is the best time of the year because it leads into an even better time of year- WINTER! Maine is my favorite place to be during this time- why you ask?
because this: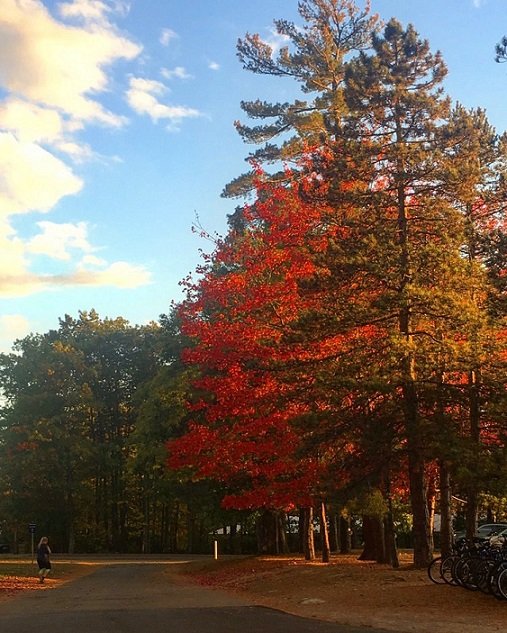 It has been a busy few months with all the new students on campus and getting back into the swing of things. This weekend was my "get my shit together" moment and I cleaned the shit out of my entire apartment (and my car-I forgot what my seats looked like without Tom fur on them) which helped me feel like I was getting back on track. I finally set up the vanity I bought like 2 months ago and it is THE MOST beautiful thing. For you antique loving humans-----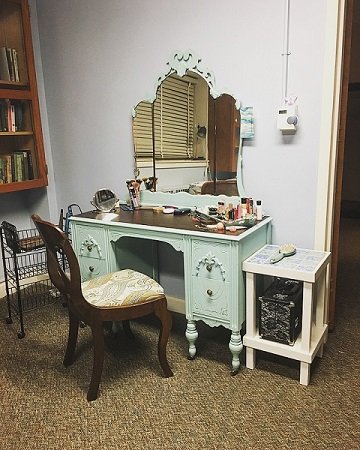 But- it's never too late to get your shit together. So here we are in October (only the best month…I may be a bit bias).
Along with letting the clutter in my life take over- I have for sure fallen off the bullet journal train this month :O But, it's only the 10th, so I feel like I can redeem myself! So I got my creative juices flowing, watched some Gilmore Girls (surprise) and drank mass amounts of coffee (surprise again). Here is the beautiful habit tracker for the rest of the month, and Tom's excitement about it.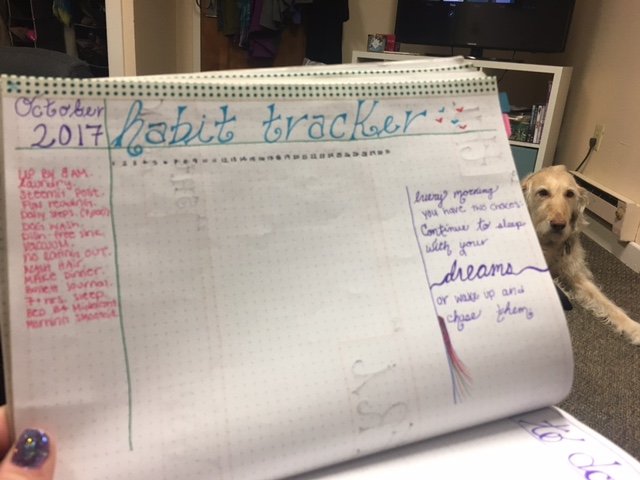 Hopefully I can keep up with it for the rest of the month. I even started a spending log for October but I have spent far too much and can't share the shame with you via picture (insert cry emoji).
---
My wandering soul is getting beyond pumped for the travels I have planned (I promise to be much better at steeming during these times in my life):
My best friend and her husband are flying in from Iowa for the week this coming weekend and I'm taking some vacation time to show them around the New England area. We're doing Boston, Salem, Portland and Bar Harbor. I've never been to Salem- so we only have google to tell us the cool shit we should do there. Any avid Salem-ers know some cool local things to do while we're there? :)
My Mom's surprise trip to Norway is just over a month away- I can't believe how quickly it's come! I'm so excited to see her reaction. I'm still working out the best way to tell her. We bought her ticket to Boston for the day before (just in case any bad winter weather occurs), so we're spending a night in Boston. Whatever I decide- I will definitely video it and post it for y'all to see!
My cousin, @susanne just invited me to meet up with her on a trip she'll be taking to South Africa in January. I've never been to South Africa and I would LOVE to go. She get's to do some awesome things with her ability to work remotely- (and she has an awesome steemit page!). So, I'm working on saving up for that and planning the logistics to see if I can make it work for a week. Anyone ever been and have any tips on places to stay, things to see while I'm there, etc?
---
And to end with the best news- Tom turned 10 on Sept. 15th and his RA's spoiled the crap out of him :)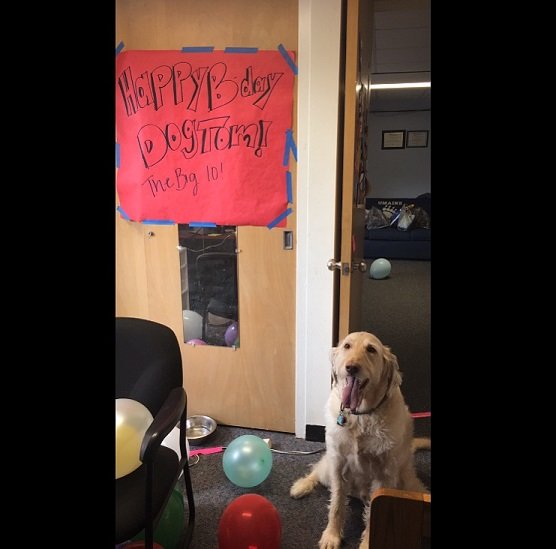 Cheers to my first post in far too long and y'all for still loving me (I hope!) Steem on, Steem- Masters!