Pitch your blockchain is space for individuals to present their (in the pipeline) ideas to an intimate audience of investors, VC, and blockchain enthusiast. For this reason, I cannot disclose too much of what happened last night, I'm sure you can understand the copyright issues.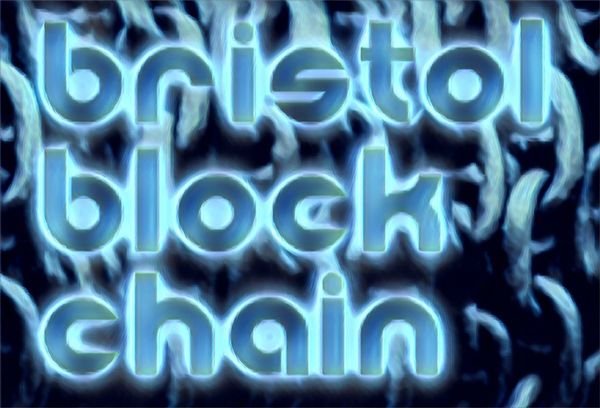 Source
Held in Bristol, a vibrant fin-tech and artsy city, it aims to create a TedX style feel allowing for up to 8 speakers to fill the 3-hour session. It's a great space for individuals to test their project foundations as well as to receive constructive feedback from an engaging audience. An environment was privileged few listen to brand new ideas shortly coming onto the market.
The four main speakers at last nights event brought to the room's awareness blockchain's potential and veristily. Tackling the fraudulent food industry,connecting artists to fans bypassing fat 3rd party suppliers, and a way to store your history for future generations.
The fourth speakers where Nick and I introducing the cryptocurrency documentary, explaining our strategy to engage the everyday person (the normies) to understand the value of this technology. Over the month of traveling and connecting with people we have noticed that when asked "What is money?" and "What gives money value?", people, and even economic students end up with perplexed expression on their faces. Most people don't think, don't question the current system. It's taken for granted. For this reasons, we decided to start with the obvious.
Centralization
Our first chapter in the documentary. This is a key part, as it begins to ingrains the difference not only between the current system but also between the two cultural systems.
Decentralization
Is the second chapter that was birthed as a result of the financial collapse in 2008. Like a lotus flower, this technology stemmed out from the shittiesest moments in our economical history presenting its self as an opportunity for change.
Regulation
This third chapter is here to highlight the risk that we might face. All civilizations and revolutions start in a decentralized way, the then get regulated, and finally they become centralized. We are in the area of centralization and if we do not act quickly we might loose this lotus flower to a corrupt centralized culture.
Prospect
Is left as the final chapter. A moment to let crypto enthusiast and not express their thoughts on the future. We noticed that all agree that the current system is broken and needs mending. They all express that people should have more control over their money, and all express the need for more transparency.
This technology is a manifestation of our desire to freely connect and exchange with on and another. Inherently, whether we like the idea of cryptocurrencies or not, we do want financial independence. Which to me is provided by the indivisible relationship of blockchain and cryptocurrency.
To my surprise at the end of the presentation, the reaction from the audience was an eager "What is your next project?" to which I belched out laughing as we have essentially just starting putting all of the peaces together and we have a long road ahead. Overall it seems that the community likes where we are headed and we are excited to let it take its course in the most organic and natural way. For example, when we started we did not think of making a podcast on the go. However, since we are connecting with a number of amazing individuals which voices would not be fully heard if not through a podcast format, we now are. Today we recorded our second podcast and tomorrow we are recording our third. I aim to upload the first one early next week on DSound.
I really would love to disclose the other 3 projects, however until they are become more establish I cannot say more than I am eager to see their roadmap becoming a reality.
If you have any questions or ideas please do comment and I will get back to you as soon as I can. Traveling to London tomorrow morning for the next two day for podcast, interview, and a blockchain mining conference.
Stay tuned for more updates on the documentary and on the new podcast called "The Greedy Podcast"