Hello dear steemians today i want to show you some interesting things, that every book lovers would love to know about it.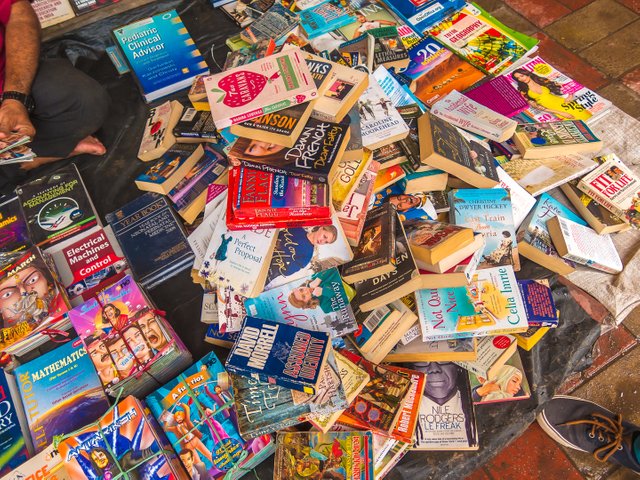 so i went to this place called daryaganj in Delhi to buy some books that i needed to read, i went on a sunday morning to explore this place as well. you wont believe me but its true, that books at this market are cheap as hell i must say. If you dont believe me check out the price tag that is placed with a small board near the books, that says 20rupees fixed price.
if you think that is a lot than buy me some good novels and fantasy books like this with less than 20 rupees, i bet you will lose the challenge.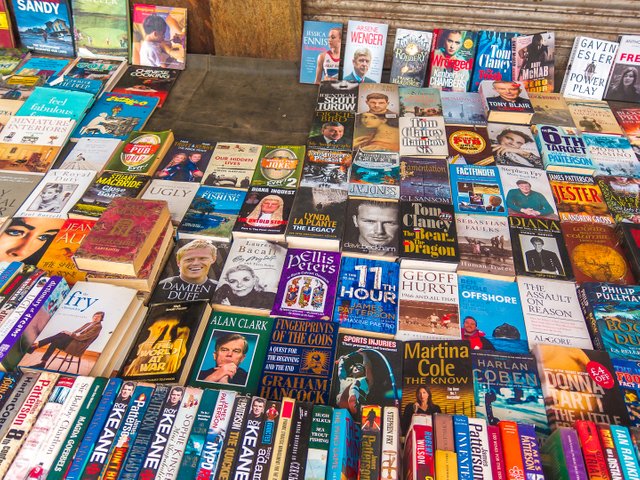 over here you will find varieties of books from fiction to non fiction, and with really cheap price as hell, if you can find good books like this with as cheap as you think, why would you even want to buy from amazon right? i would suggest you to go explore and take a look at this place on sunday, because it only opens on sunday. Iam sure you will buy lot of books you love.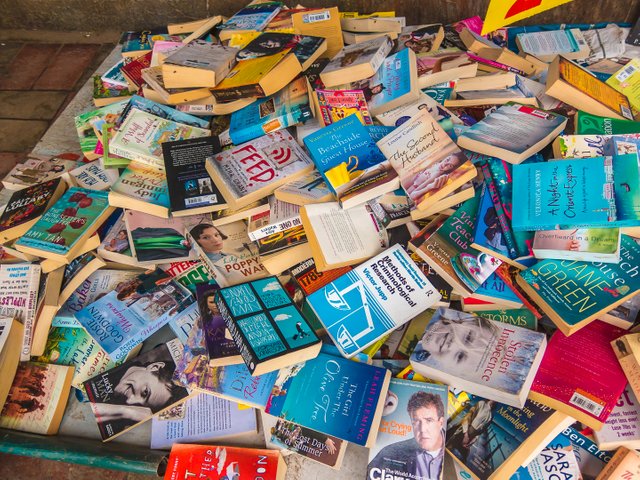 for the past few months i wishlisted some books on amazon as they were really expensive, and thought that when i have enough money i would buy them all, but luckly i went to this market and found all these books at very cheaper price than amazon. I got it atleast 85% cheaper than amazon, now you can imagine how cheap it is.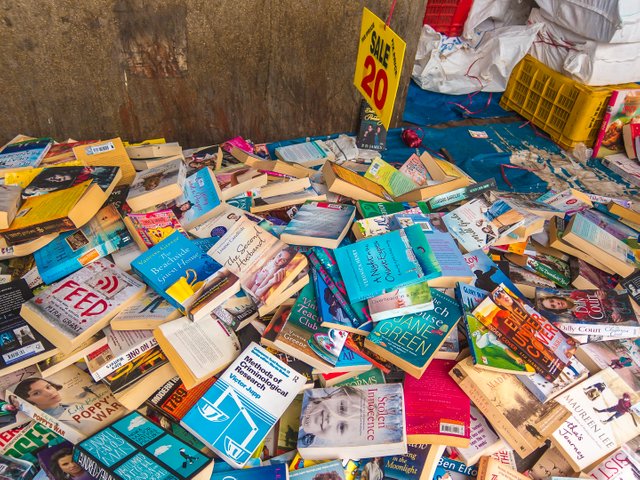 seriously guys for book lovers this is heaven, you dont even have to buy from amazon or any other site anymore, just go to this market (sunday market) in delhi and buy your favorite books of all time, whether its thriller, comedy, biography or any other genre that you prefer.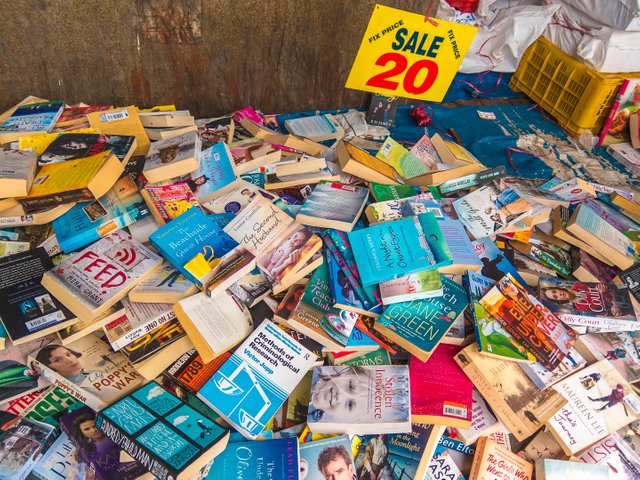 guys you can see the price Tag give thats the real price that you will get per book, 20rupees what!!!!!!!!.
Book lovers will be so happy if they would know about this place.
GUYS DOWN ARE SOME BOOKS THAT I BOUGHT FROM THIS PLACE, WHICH I ALWAYS WANTED TO READ THEM.
CHARLES DUHIGG
MARK MANSON
ELON MUSK
THESE WERE ONE OF MY FAVOURITE BOOKS I WISHLISTED ON AMAZON, BUT AS SOON AS I BOUGHT THEM FROM THIS PLACE I REMOVED THEM FROM MY AMAZON WISHLIST.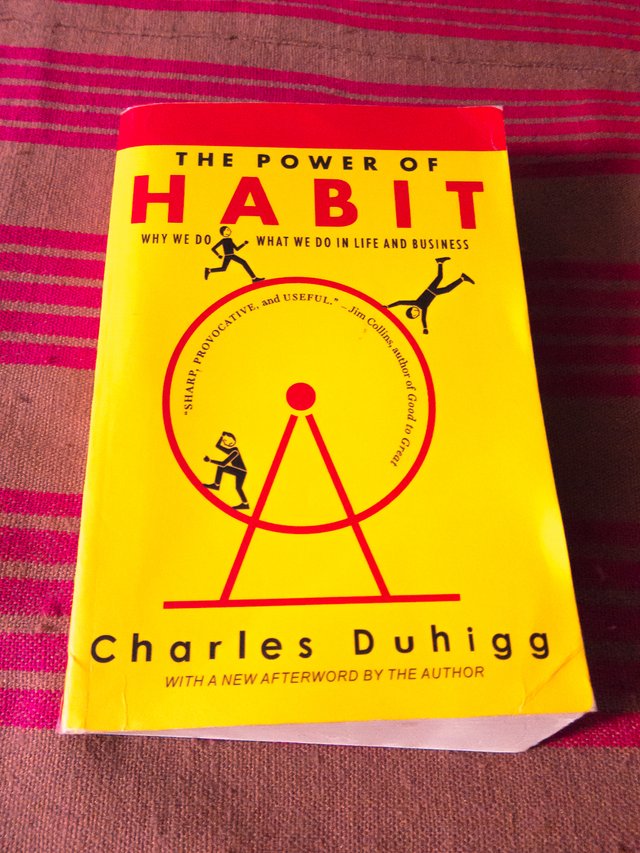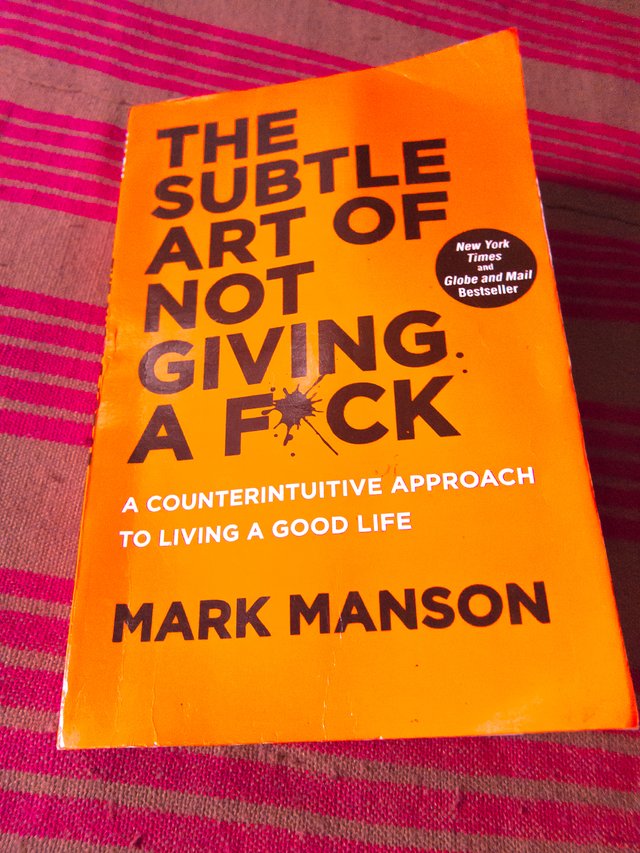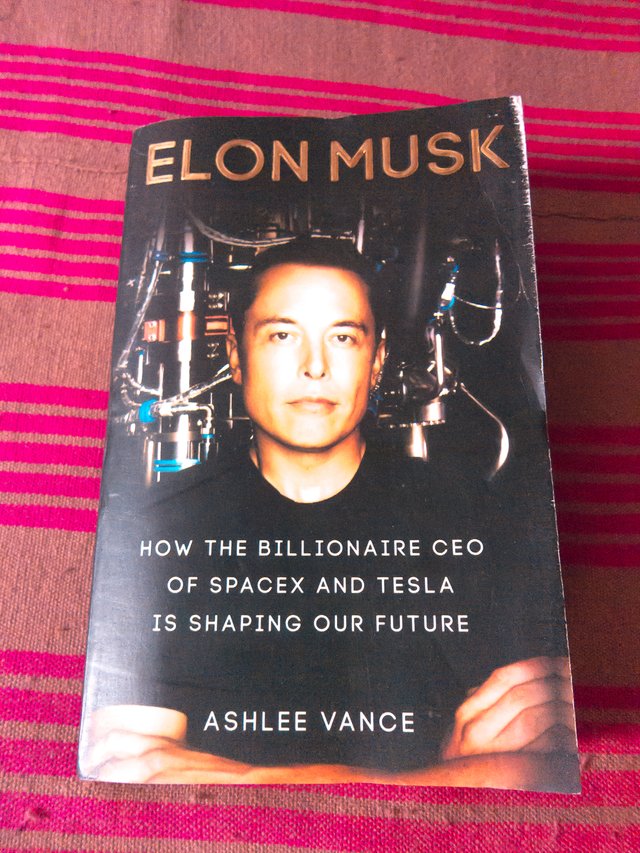 hope you all like my blog.
please do make a comment what do you think about it.
i will be happy to interact with you and reply back to you.
till then bye.
Thank you all.
@tennysonck