Inactivity and Roadmap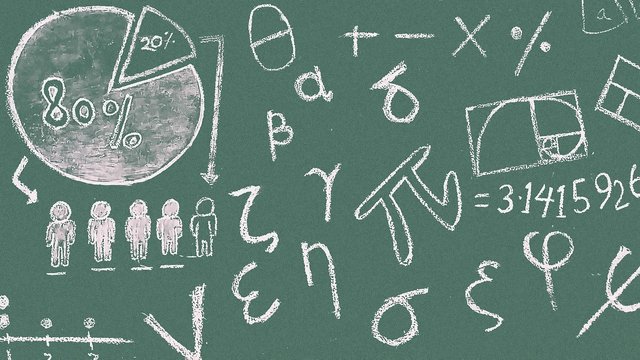 Image Source
Deutsche Version unten.

Hello fellow Steemians,
this is just a little update to let you guys know, that I haven't just gone silent or lost interest.
I have two very hard exams coming up very close to one another, so studying is a priority right now. Until those are done in about one and a half weeks I will probably be rather inactive. I do have quite a bit planned for after that though, so let me give you a sneak peek on whats already in the making.
"So you want to learn programming, do you?" a not-so-small guide to where to start and what to expect if you want to learn programming.
A project with another Steemian about something nerdy, musical and completely unnecessary but fun. (Not gonna tell you what it is yet but it's delicious.)
There are more topics in my idea list, but those will be disclosed at a later date.
So stay tuned and I'll be back with full efficiency in a little under two weeks.
Until then, stay curious,
Yours Targodan

Hallo ihr Steemians,
ich wollte euch nur kurz wissen lassen, dass ich nicht einfach verstummt bin und immer noch Spaß am schreiben habe.
Ich habe jedoch zwei schwere Klausuren ausstehend, die auch noch nah bei einander liegen. Lernen steht gerade also an oberster Stelle. Bis ich die zwei Klausuren in etwa anderthalb Wochen hinter mir habe werde ich also wahrscheinlich etwas inaktiver sein. Aber keine Angst ich habe schon Dinge für danach geplant. Hier ein kleiner Spinkser, was ich schon begonnen habe.
"Du willst also Programmieren lernen?" ein nicht-ganz-so-kleiner Guide darüber wo man anfangen sollte und was so auf einen zukommt, wenn man Programmieren lernen möchte.
Ein Projekt mit einem weiteren Steemian über etwas nergides, musikalisches und absolut unnötiges, aber lustiges. (Noch wird nicht verraten worum es geht, aber es wird lecker.)
Auf meiner Ideen-Liste gibt es natürlich noch mehr Themen über die ich schreiben möchte/werde, aber die verrate ich euch noch nicht.
Na dann, bleibt gespannt und ich werde in knapp zwei Wochen wieder mit vollem Einsatz dabei sein.
Bis dann, bleibt neugierig,
Euer Targodan

English version above.