The World's Largest Social Network Is Not Facebook - Part 1
Picture Yourself in the Late 80's and Early 90's.
---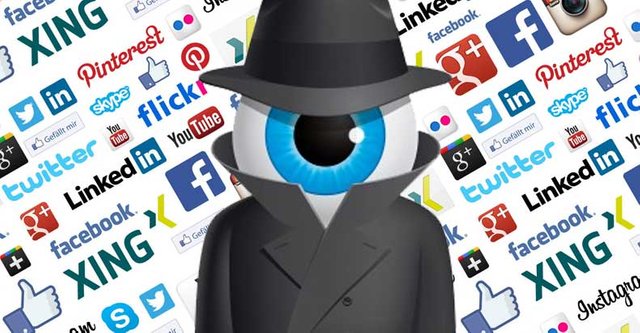 ---
It wasn't just about Madonna and Guns N' Roses.
We were introduced to the cell phone, while Gorbachev promoted Perestroika and Glasnot, and before we know it the Berlin Wall (and USSR) came tumbling down.
Soon, Tim Berners-Lee began experiencing labor pains as he gave birth to the internet, and in the blink of an eye - the Cold War ended.
Phew, that was quick - thank goodness we survived the imminent nuclear holocaust that had been predicted to wipe out the human race.
More importantly we defeated those dastardly Ruski's.
Let's all catch our collective breaths for a minute as we allow ourselves to be swept up in a brief moment of universal euphoria! It's time for us all to bunker down in our nuclear fallout shelters for the first time and celebrate this historic moment.
There are no more enemies - it's all over - the world is united and for a brief moment in time we are unified, focused and collectively celebrating our commonalities.
---
What Now?
---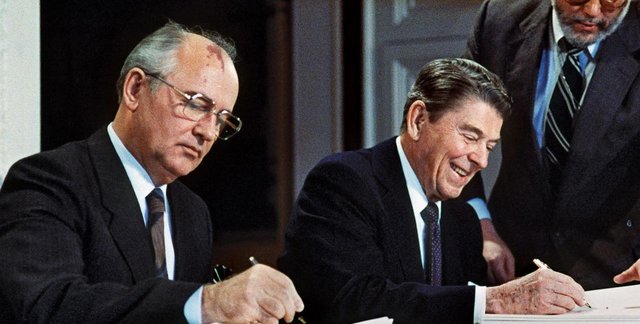 ---
The enemy has been defeated - what shall we do with ourselves and our huge military budgets they asked? How can we justify our very existence? If we don't find a new, a more permanent enemy, soon, we will all be out of work.
During the course of the Cold War we developed a global network of data collection mechanisms. We have thousands of employees and informants on our payroll. Our efforts cannot have been for naught just because some stupid wall on the other side of the world came down.
---
We Need a New Plan!
---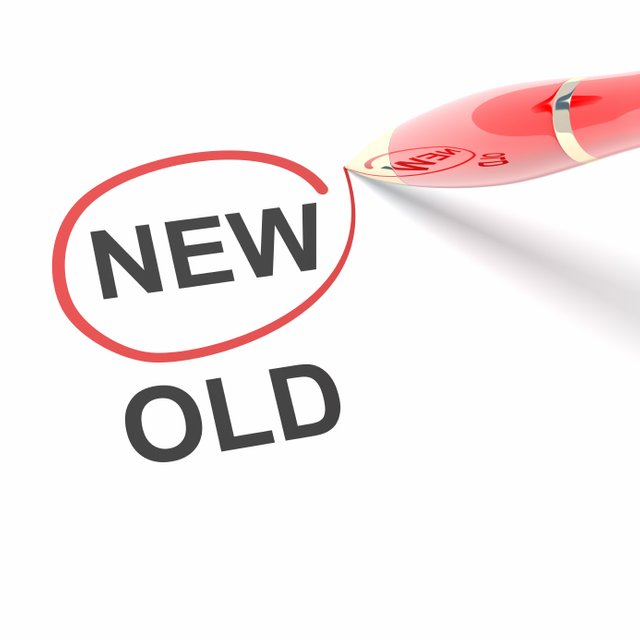 ---
The most critical issue that we now face is finding new roles for all of the people that we have on the payroll. We also need to keep feeding the military industrial complex and keep the publics attention focused on the enemy - only one problem - we don't have an enemy.
Johnny quickly chimed in and suggested - if we can't find an enemy - we may as well create one. Johnny was immediately lauded for his brilliance.
Now that we've solved the 'enemy' problem what are we to do with the sheer volume, velocity and variety of data that we are collecting daily? It's simply too much information, and it's moving too quickly - we need a solution and we need it fast.
We already have way more data than we can handle but we can't turn off the tap now - we need to keep our foot on the accelerator - we need more data they concluded.
More data the better is our motto they reminded themselves - we love data and we want all of it. Let's collect as much data as we can and try to figure out what to do with it all later.
---
SARC - SIGINT Automation Research Center
---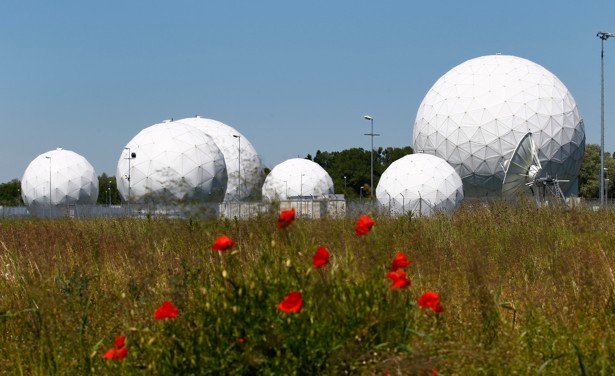 ---
Fast forward to 1992 and the creation of SIGINT Automation Research Center [SARC].
Let's grab raw data directly from the telecoms and ISP's cable, satellite and fiber networks.
Now that we've got the data collection issue sorted, let's now turn our attention towards processing the data and building the worlds largest social network/graph.
What does one do with the tens of terabytes of data that we are collecting per minute they ask themselves? We don't have enough staff to look at it, digest it and connect it. There's just too much data. There has to be a better way!
Johnny chimed in once again - he had recently been promoted to be the head of SARC, the newly created top-secret data gathering program.
He proposed that they should use the metadata that is already embedded in the raw data, that they were already collecting, so that they could more easily identify who communicated with who.
Let's build social networks all around the world - about every human-being on the planet, and identify who communicates with who, and when.
We can then isolate all of the bad guys e.g terrorists, drug dealers and money launderers etc by their social networks.
Johnny told the mainstream media to spread the message that - if you've got nothing to hide, you've got nothing to be worried about - the masses understood the message, they complied and they thought that it was a brilliant idea.
Johnny would never lie to them - we must all unite and stop the common enemy - but we still don't have an enemy some people said.
Johnny reminded his inner circle that they will create the enemy later and when they do, they will share it with the public - he told them to remain focused on their mission - collect more data.
Johnny got another promotion, and once again - he was lauded for his brilliant mind.
---
The Church Committee of 1975
---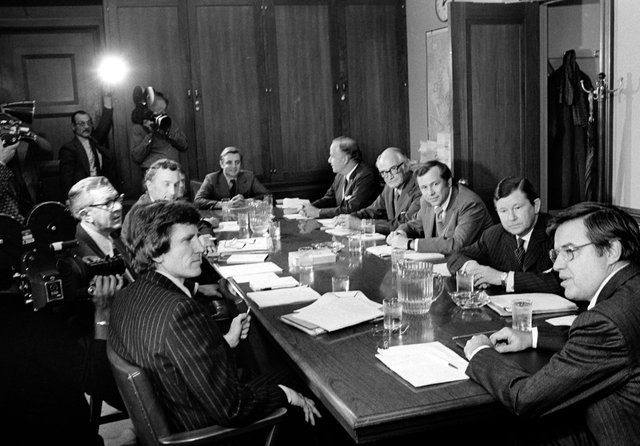 ---
The Church Committee basically recommended - if you collect data that involves a US citizen - you must go through a process e.g warrants, so as to ensure that the collection of the data was not a violation of that persons constitutional rights.
Firstly, how did we collect the data, and secondly, if we do collect the data how do we get rid of the data and purge it from the database and come out looking squeaky clean?
Johnny proposed that we must first acquire the data and that they never want to purge the data - they want to keep secretly keep all of it for eternity.
He reminded them that the worlds largest social network/graph must the built, one way or another.
Johnny got another promotion.
They soon discovered that the communications of U.S. citizens was in the data that they had been collected internationally.
When you collect data from any fiber-optic cable, anywhere in the world, sooner or later you're going to collect the data of US citizens. Some of the traffic may get routed through various POP's (points-of-presence) and US citizens anywhere in the world are soon caught in its trawl-net.
You didn't even need to travel abroad to get caught up in it back in the 90's.
A simple phone call from LA to New York could go to Asia before it is routed to New York - in the telco world that is called Least Cost Routing (LCR). If you're already collecting data in Asia you are going to collect the data that is being passed across those fiber lines and you will collect the data of US citizens illegally, whether you intended to or not - they secretly intended to.
If you really wanted to alleviate this issue - you only need to be able to recognize the POO (point of origin) of the phone call (or email), which, by the way is very easy to do, even back in the 90's. Any call or internet traffic originating from the US could have been very easily purged before it entered the SARC databases. That seemed to too simple, and legal - let's just keep collecting US data as well they surmized.
But how do we legally collect the data of US citizens (and everyone else in the world) and get away with it they asked themselves?
Johnny had another ah-ha moment
Seeing that we are targeting groups it makes sense that we only target known groups and encrypt the data of US citizens so that it is not recognizable to anyone. We will tell everyone that when we encrypt data, it's like it was never there to begin with.
Brilliant idea Johnny - let's encrypt and suppress all of the data of US citizens - problem solved.
Or was it?
Now we are only were dealing with the metadata that is left behind he proclaimed - we have filtered out all of the data that we don't need, and the data of US citizens is encrypted and stored away in a safe place - now we can focus on the 'bad guys' - but now that the Cold War has ended and the Ruski's have been defeated who are the bad guys again?
We will create the enemy later Johnny reminded them - don't worry about that for now - let's just keep collecting as much data as we can about every human-being on the planet.
Yes sir they said - Operation ThinThread was now in play!
Their data collection practises were constitutionally acceptable and they passed the FISA [Foreign Intelligence Surveillance Act] test.
Or so they thought!
To be continued…
---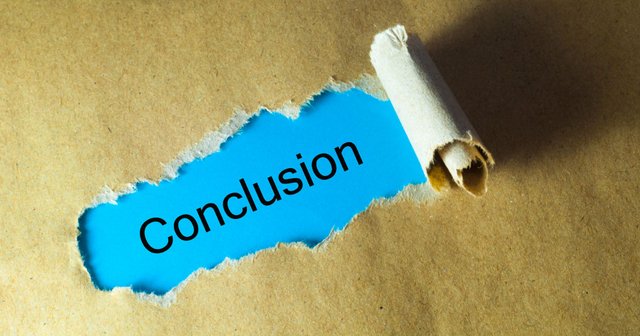 ---
This is Part 1 into the TRUE backstory of how the worlds largest social network was created by SARC and the NSA.
If this true story has tweaked your interest - consider following me!
If you seek truth, you have found a home.
Truth Fears No Investigation!
Till next time…
Love, Peace & Truth
@SteemTruth
---