(source: youtube)
I've watched this movie "The Greatest Showman" for the nth time hahaha (not as many times as Harry Potter, of course) and the very first time that I watched it, I did not pay attention. Not that much because I was doing other things when my Chauncey played it. But when I heard the music, I suddenly stop what I was doing for a while. Then I continued again after the song. So whenever there's music, or song that's also the time that I will stop for a while to watch it. Then after hearing the 4th or 5th song I think, and I finally concluded that its a musical type of movie...hahaha too slow huh! Then I went on to finish what I'm doing. My Carleign seemed to love the songs because na LSS sya sa "Never Enough" ni Jenny Lind. This made me smile to myself. The second time, when I came home after buying durong pandesal, I saw them watching it again. I asked them both a little bit irritated and said "not again!". Well, I tried to watch it this time but not with my full attention because I was doing something (again....you see I don't have time to do nothing bwhahaha). This time, my attention was caught by the song "Rewrite the Stars". It was my first time to finally watch this movie, yeah with this particular scene only. I was amazed by the epic performance of Zac Efron and Zendaya. They're awesome and I really love watching them perform. That's why, whenever my youngest feel like singing "A Million Dreams" also from this wonderful movie, her Ate obligingly prepare her usb and boom we're all watching it....even my nanay came to love the songs too. For the nth time finally I understood and I appreciate the characters because of their awesome talent. This is an awesome movie for me for the following reasons: it is a true-to-life story of P.T. Barnum played by wolverine hahaha yap Hugh Jackman. I was surprised to see wolverine dancing and singing in this awesome movie👍👍😁 I finally had the time to listen to their dialogues and yes mahugot din pala sila ano hahaha akala ko pinoy lang humuhugot.

(Photo source: from youtube copied & pasted it here using snipping tool)
This particular scene I fell in love with these lovely couple in the movie. Not to mention their great chemistry together and with this song, I came across with ay super nakaka LSS ahahaha. Ok parang Carleign lang ano😁 Then I thought of rewriting my own stars. Just a thought played in my mind though. But is it possible? In the song, this question was asked but never given an answer. For me I think it's possible to write our own stars. We just have to let God do the writing, not us. After all, God is the ultimate author of our life.
Good evening and God bless us all. :-) ❤
I am @sashley a.k.a. shirleynpenalosa, a recipient of God's love, mercy and grace. :-) ❤
Have a blessed and rainy month of August 2019 everyone :-) ❤
I am forever grafeful to God every day of my life for giving me everything I need and praise Him all the more for not givinf me eveything I want. To God be all the honor, praise and glory ❤ :-)
Please do check out @paradise-found's posts and you're welcome to join the @gratefulvibes family curation trail. :-) ❤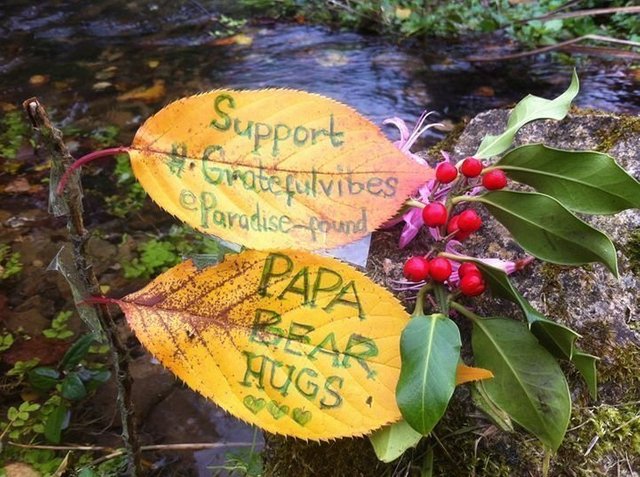 (Photo credits: sis @sunnylife)
Follow us on #gratefulvibes discord channel (positive and uplifting attitude) https://discord.gg/7bvvJG


(credits to @bloghound)