Co-founder of Ripple bets on Elixxir, the new project of the creator of DigiCash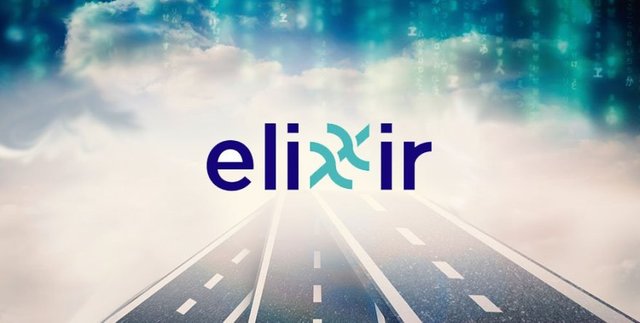 Satoshi Nakamoto is a name that all the people involved in the world of cryptocurrency know. However, another important name that should be known is David Chaum, who created one of the first digital coins in history, DigiCash, which appeared much earlier than the famous Bitcoin.
This pioneer in the cryptographic world, who gave the Internet a native currency in 1989, wants his name to go down in history. That is why, at 63, has launched another cryptocurrency project called Elixxir, which promises to be the "Holy Grail" of the decentralization of the network, the security of Blockchain and the speed of transactions.
Chaum says that the technological innovations used for Elixxir will mark a before and after in the world of digital currencies and the adoption of the block chain. "These advances that I have made change the whole game," he said in an interview for the Wall Street Journal. "We can really meet the requirements to reach the scale of the consumer," he added.
The secret behind such an ambitious project is that it makes a change to the traditional model of the block chain, where transactions are added in blocks and then processed by validating the nodes. Chaum explains that, in this improved version of Blockchain, the blocks will be produced before the batch processing of transactions, which will allow the network to process payments more quickly, even at scale.
However, all these are still only promises. It remains to be seen if this project can really meet the high expectations of its creator.
Although nothing is yet certain, Elixxir has managed to attract the attention of one of the most powerful and wealthiest people in the cryptographic community: Chris Larsen, the co-founder of Ripple.
Larsen has made a strategic investment in this new project, explaining that he sees great potential in Elixxir as a consumer-oriented network. "David Chaum has been an advocate for privacy in the digital world for almost forty years," said the co-founder of Ripple.
"I am proud to be an early sponsor of Elixxir and I hope to see this chain of consumer-oriented blocks open the door to ensure use by millions of people in their daily lives," reports CCN.
This project is extremely ambitious, but much is expected from it as it comes from the creator of one of the first digital coins in history. And now, with the support of Larsen, maybe, in the not so distant future, Elixxir and David Chaum become better known names in the crypto community.