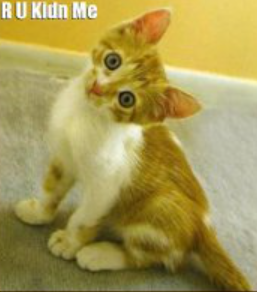 Hello people of the steem community! This is my 1st of many posts on this website. I do run a website of my own which I do plan to connect it to the blockchain with SteemPress soon but for now I just wanna introduce myself.
http://rukidn.me is a blog showing some of the "Are you kidding me?" moments I find during the day. I have had this website for a while now (9 years) but wanna get it going again with a fresh start. A little back story about me is I work 3rd shift with a lot of down time so this is something new for me to do. Most things you will see are just weird things I come across the internet such as:
Actual news from "local" news station - https://rukidn.me/2019/12/17/dairy-queen-sign-calls-out-drug-activity-in-its-parking-lot/
National/World News - https://rukidn.me/2019/12/17/two-men-admit-to-running-illegal-streaming-sites-that-rivaled-the-size-of-netflix-and-hulu/
Political - https://rukidn.me/2019/12/04/kamala-harris-out-of-the-race-for-2020/
Items you can buy - https://rukidn.me/2019/12/23/mtn-dew-body-wash-blast/
That is just a sample of what I post and tend to post when I find anything worth sharing. Expect post from the website to be auto posted here as soon as I get the plugin setup. Thanks for reading and can't wait to hear your thoughts on these "are you kidding me?" moments in future posts.