30 drawings in 30 days….
---
It has been a long time since I made a new post on Steemit. In fact 7 months has passed and I haven't made one single drawing, but it's time for a change! During this summer I have done a lot of different things so first let me tell you a little bit about it.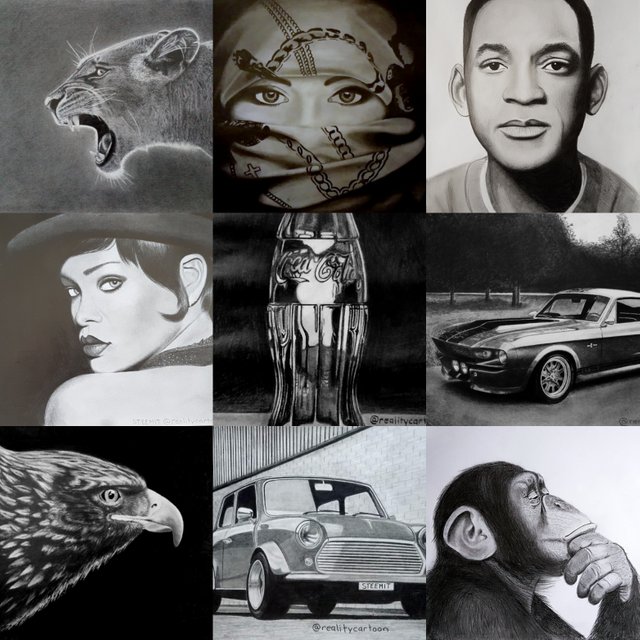 ---
I came back to Sweden in late May. I had been working for a international company located in Athens Greece for a few months but like any other job it wasn't satisfying enough for me. I need challenges and I need nature so I decided to fly back to Sweden to see if I could do something else. A few moths earlier before I went to Athens I was in Portugal outside of Lisbon prospecting for gold on the beach with a friend of mine. He have been digging for gold during the last year with good result so I figured I could try it out in Sweden too.
I found a place in Sweden where the first Swedish gold mine is located. Around this area they have gold panning for tourists since 25 years back. I knew how to pan for gold but I figured I could buy a day pass just to get the skills up to date. I started talking to a German man who have been living in this spot in his RV for the past 3 years. Very quickly we both realized that we are very much alike. We both know how the world works and we both want to be free from the structure of society. This man, we can call him Hans was teaching in this facility plus he had a year pass so he was panning for gold every day. He made pay dirt from the gold he found and earned for teaching and sold it on his web page. This was his way of making money to survive, but he also wanted to do something else.
After my first day I had 0,92 grams of gold flakes in a little tube. I knew that the gold was sprinkled every morning by the staff so it's not deposited by nature. But the year pass was only 300 Euro so if I could find mor than 6 grams of gold I would be in profit. I bought the year pass and decided to stay for a few weeks and try to find as much gold as I could.
---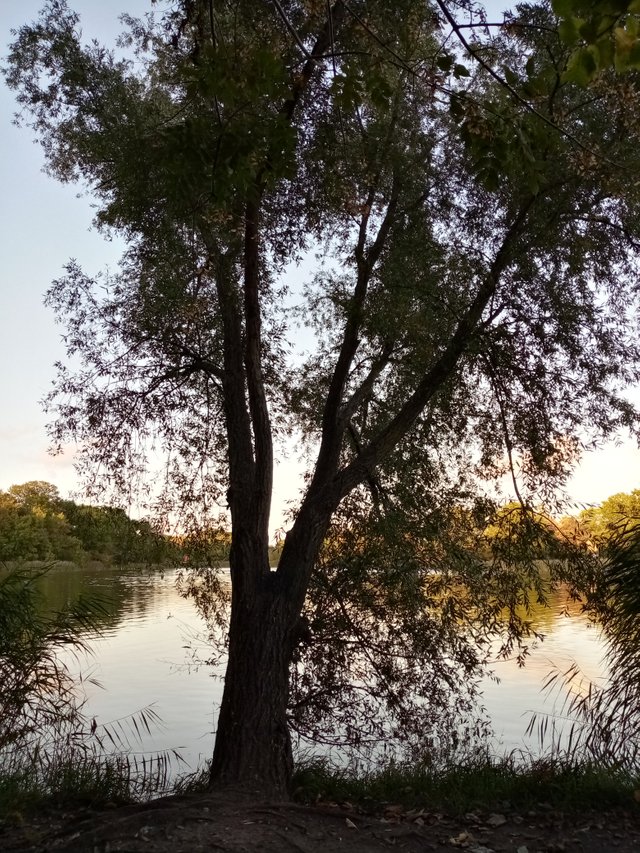 ---
During the days I spent a lot of time talking to Hans. When the day was over around 17:00 we usually took a walk with his dog and talked about everything, usually conspiracy facts and how to break free from our invisible chains.
When I met Hans I immediately got a feeling that he had many pages in his book of life. He speaks English like it was his native language, much better than me. He also speaks Spanish and of course German. I understand why the tourists liked him, most of them were happy to meet someone that talked their language.
When we had our walks with Lucky the dog I got to know Hans and all his adventures during his 50+ years of life. Both good ones and less good ones. We talked a lot about how we didn't want to live the normal life with a 9 to 5 job, a mortgage that we can't afford and how the economic system is about to implode. Both of us have a dream of living free from society, growing our own food, producing our own electricity and purifying our water. Living healthy and in nature.
I learned a lot from Hans and I believe he learned some from me as well.
---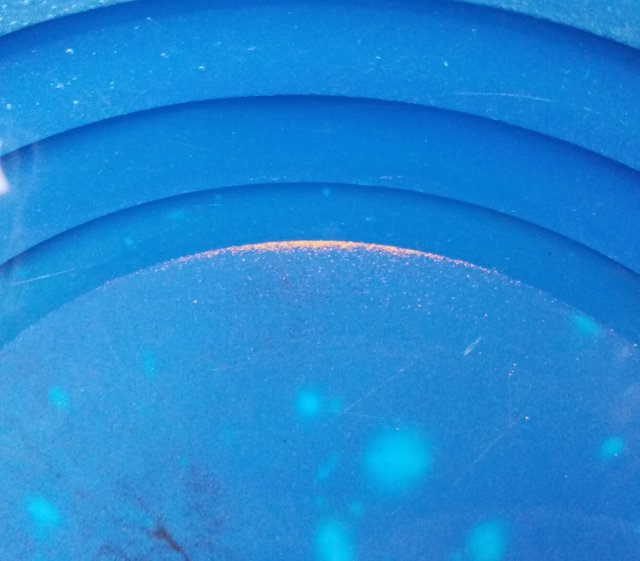 (Fine gold dust)
---
In the area there was natural gold in the ground. There wouldn't be a gold mine if there wasn't any. I found out about a place where they used to crush the material from the mine 200 years ago. I was told that people have been walking away with 60+ grams in a few days, but I knew that you should never trust a gold digger. That was why I wanted to try it out for myself.
I bought a mini highbanker from the gold I had collected and took a hike to the spot everyone talked about. I started to dig a hole where the probability was high of large amount of gold and started sluicing the material.
After 3 days of digging and sluicing I had a concentrate from about 6 tons of material. I was exhausted but I really wanted to know how much gold I had collected. It took me one day to fine pan the concentrates. The gold you find in this area is super fine dust that is very hard to pan, especially because the crushed stone material is heavy and dense.
---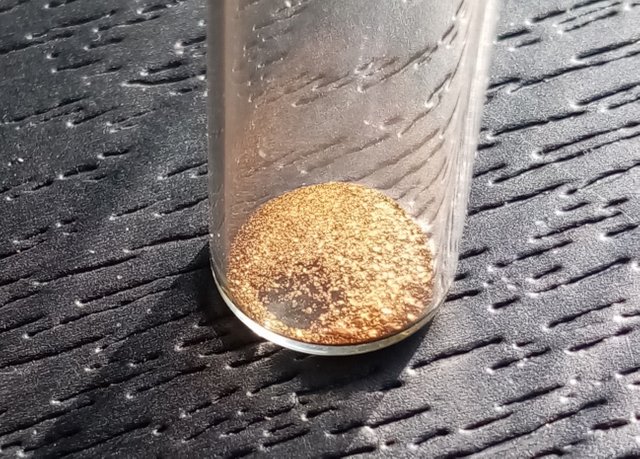 (about 0,3g after 2,5 tons of material sluiced)
---
Unfortunately the amount of gold was disappointing, 0,63 grams of fine gold dust after 3 days of hard work wasn't worth the effort. The rumors of ounces was just rumors…
So I went back to the tourist trap and started panning just to make a little bit of extra money.
A few weeks went by and I was still thinking what I wanted to do. I was enjoying being out in nature but fall and winter was approaching and I couldn't stay in a tent for very much longer.
I decided to sell all the gold I had collected to buy a new phone and a new laptop. I wanted to start drawing again and get my blog here on steemit up and running.
I had a plan this time and felt motivated.
---
---
Fast forward to today… I now have everything I need to restart my blog so why not make it a challenge. It is exactly 30 days to my 33rd birthday and I have promised myself to not celebrate it in Sweden.
When I started my Steemit blog I had a dream about traveling around in a camper van blogging about art and spreading crypto adoption. This was during the parabolic bull market in December of 2017. Unfortunately both Steemit and the whole crypto marked was taking a nose dive towards the bottom and my plans was shredded to pieces.
Now it's a different story and from what I have read the Steemit community is going more towards promoting skilled creators which is a good thing for me. I was furious at a moment when the trending and hot page was filled with garbage from creators with a lot of money and no skills.That is one of the reasons why I have been doing other things than drawing and making posts.
Today I'm going in with a different strategy. I have a little bit of crypto that I'm going to use to promote myself. It's not very much but it's better than nothing.
I also want to build up my SP so instead of withdrawing my earnings I'm going to reinvest most of it. My ultimate goal is to be able to travel, creating art and live free doing what I love.
I may not succeed immediately but I will eventually.
If you have read this far and like what I'm trying to accomplish, please give this post an upvote and a resteem. My 30 day challenge starts today and the first drawing will be posted tomorrow. A little sneek peek is further down
Hope you all have a wonderful day and keep STEEMING
---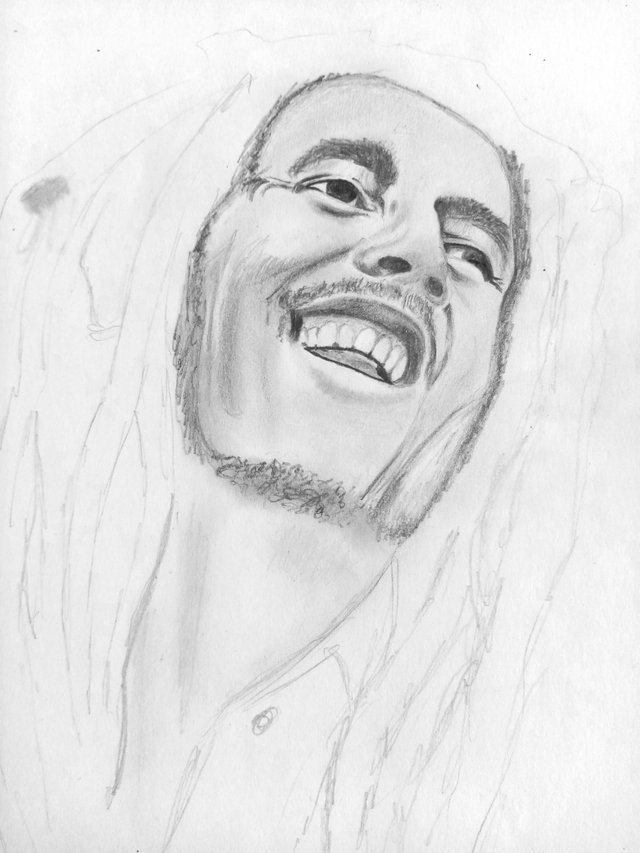 (First who name this guy in the comments gets 3 STEEM)
---