Self Talk The New Steemian Questions?
Hi how are you steemian?? Have a good day
This is my second posting to continue a fun adventures on this unique website steemit.com
There is a saying "do not let you turn tomorrow". We often find that proverb when we are still in school as just an ordinary word. But when we have gone through life until we reach a new phase, we understand how great the influence of positive words and motivations in our lives.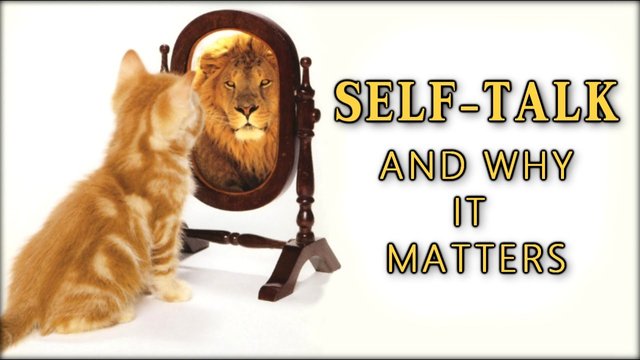 Frequently asked questions by new steemian including me, when entering steemit.com space filled with new ideas and steemian talents, then the question arises whether we will succeed in steemit ?, How far is our success in steemit, or how much money can we collect from steemit ?.
You and I probably mostly ask like that
The answer is how much efforts we want to muster to continue to work and learn new things especially in steemit.com. In the midst of such a tight competition, the fundamental question as we have to be answered by doing a great job and ready to conquer a new challenge. That's the answer with no fuss about how to think about our success.
Use the time of day as well as possible
Without wasting time making great things, do not hesitate because the world will surely support for anyone who moves with certainty. The uncertain future does not have to worry about unreal predictions. Keep working because your success really is when you spawn small works and eventually become great works get the steem award from everyone, upvote that suits our work.
Focus on what is easy and fun
Focus on is the next thing we must find immediately. In this world each person is with his talent. Everyone has advantages over each other. So we have to be ready and stay focused with what we have and we can work with maximum results, indeed sometimes we see something beautiful that we do not have and we want to have it, so we become followers whos have not mastered how the ultimate goal. Be careful it guys is a big mistake of your step. Make your focus in the field you can do and be fun for you.
See how the top whales steemian work
The top whales is for example, how he works professionally whit without copying what he does. Make every step of our work like the top whales steemian so that our potential continues be grow. It's goodness if we have appreciate from everyone with upvote by full of willingness without us having to beg. From the potential that we have, we can give a good surprise to everyone from any hemisphere that you like from your upvote is worth. Of course success is not really from our huge amount of income, but from how much we work to help everyone grow big.
A little self talk of this writing is to motivate myself as steemian. Also may be useful for you all steemian wherever you are.
Regards @Rye.