It's taken longer than expected, but we're making good progress.
Big thanks to Obenetwork AB for all of the help with our Swedish expansion, and the in depth photos from start to finish :)
We thought you guys might like to see behind the scenes
Fully racked up (awaiting cables, drives, and other additional hardware)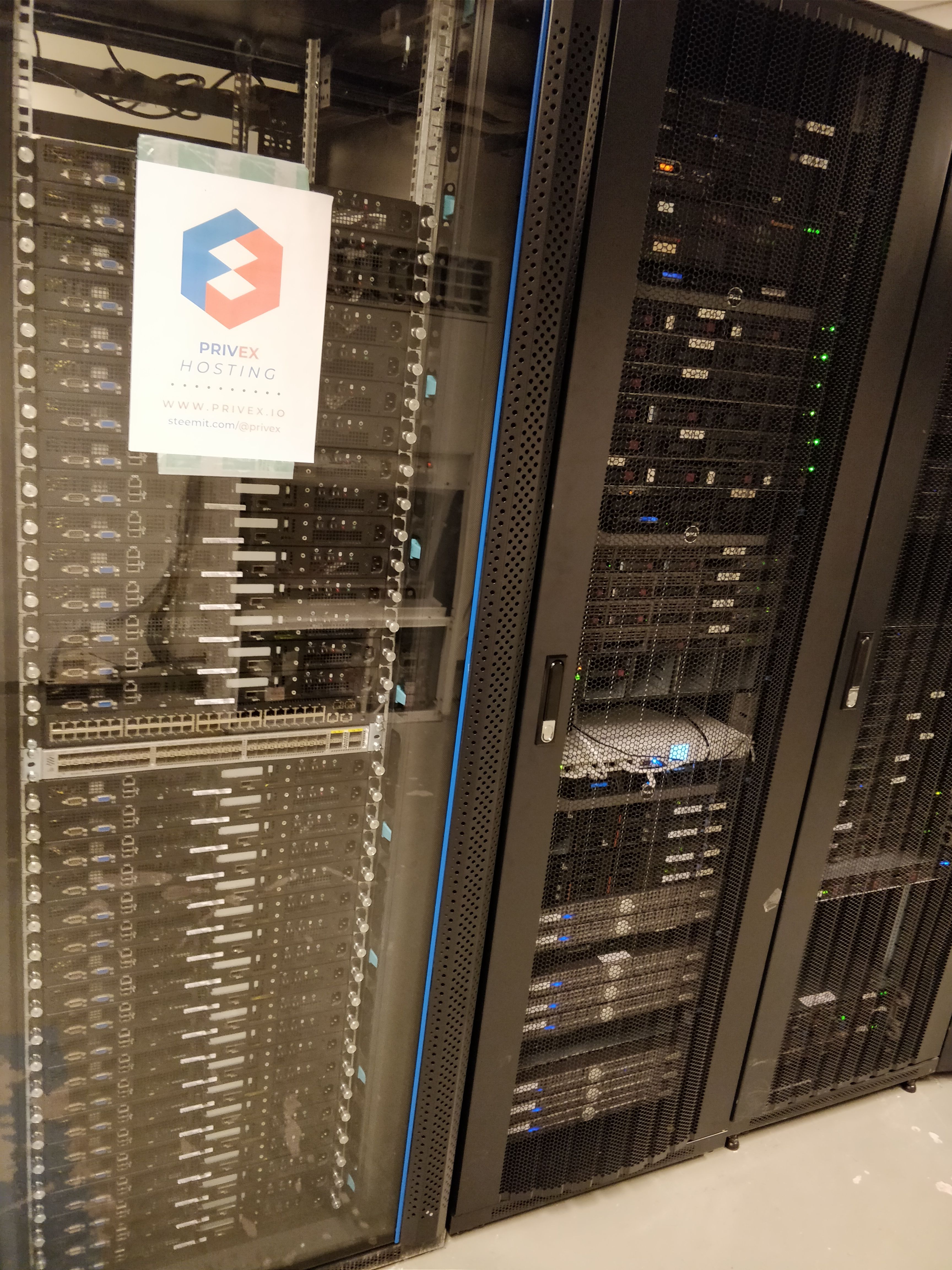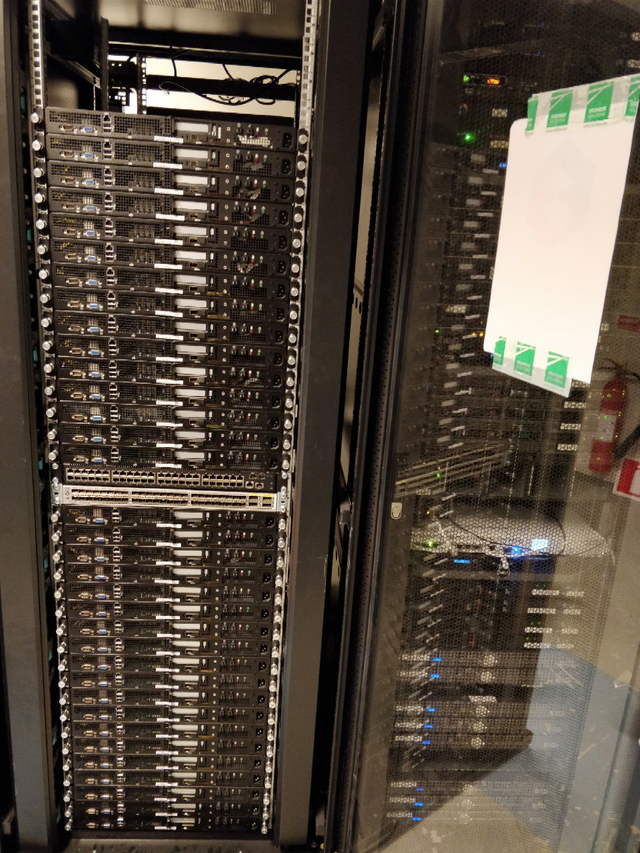 The process
First, we had to purchase and ship the hardware to Sweden. Ordering this many servers at once, and so much hardware meant that this was one of the longest delays (a week to prepare the hardware, another week to test them all, and roughly yet another week for freight shipping roughly 1 ton of servers to Sweden).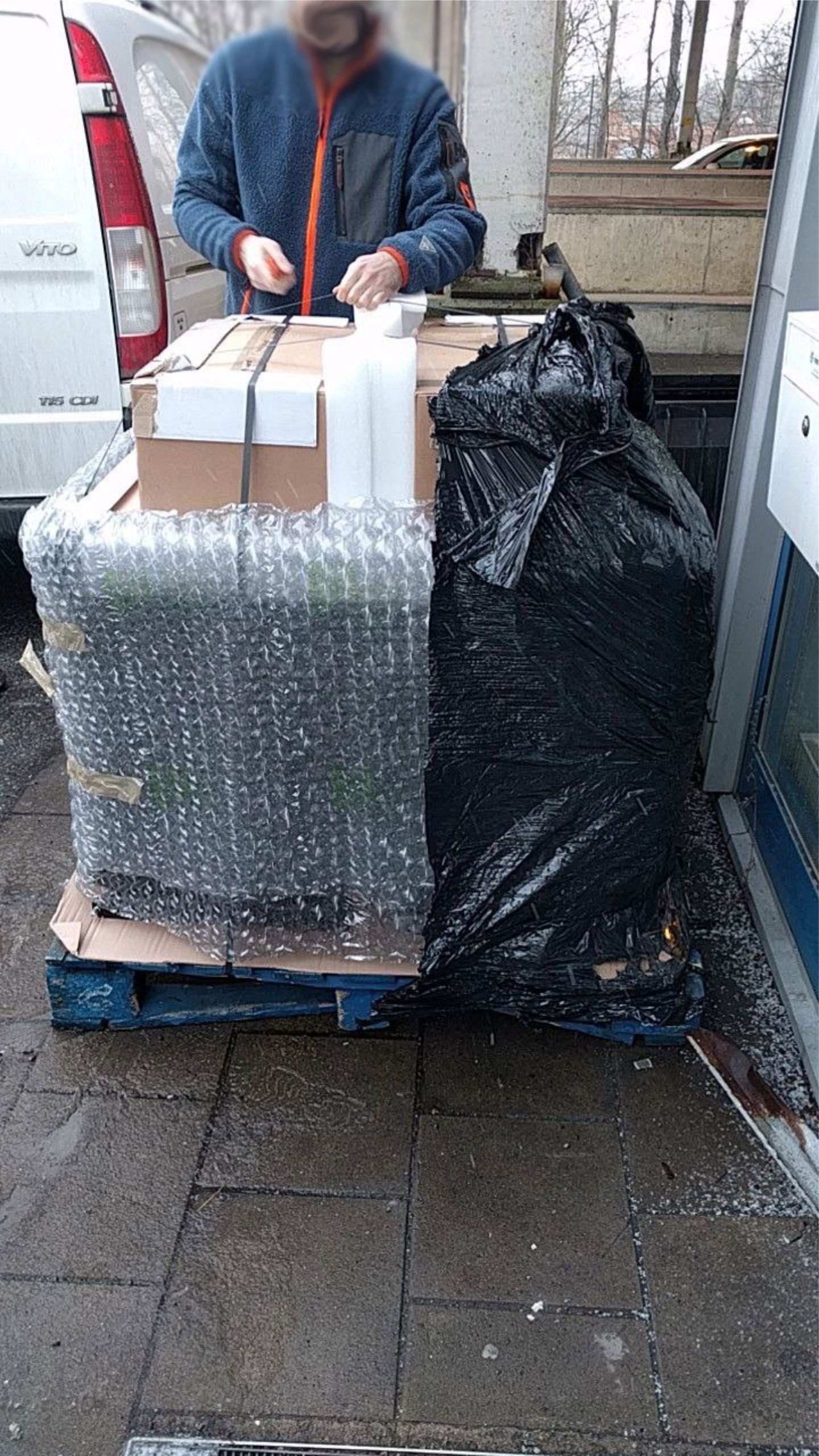 Next they had to be unpacked, checked by the datacenter staff and labelled to determine the configuration, e.g. how much RAM, what CPUs are already installed.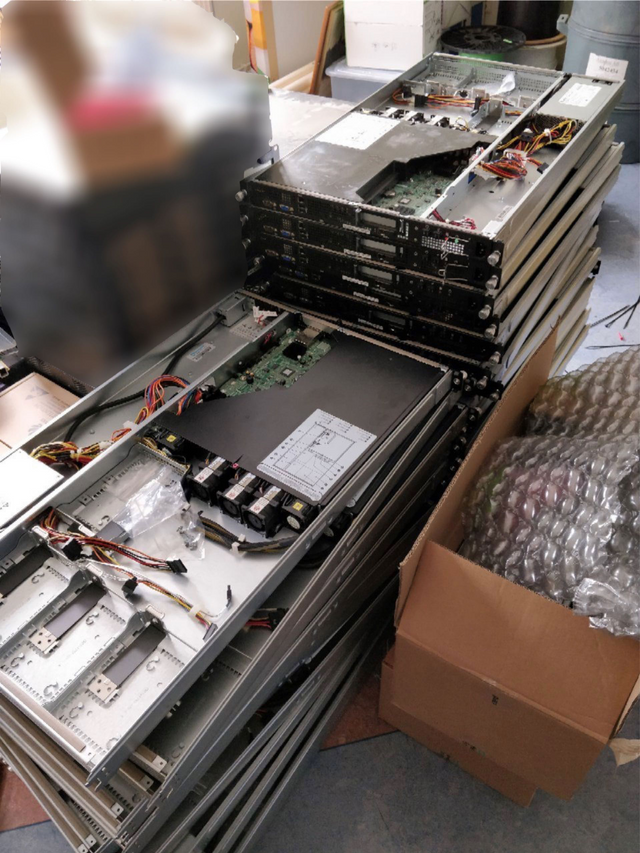 Once fully labelled (which takes like a full day of work because you have to remove the plastic cover and check the RAM modules), they were loaded into a lift (elevator) to be taken to the datacenter level.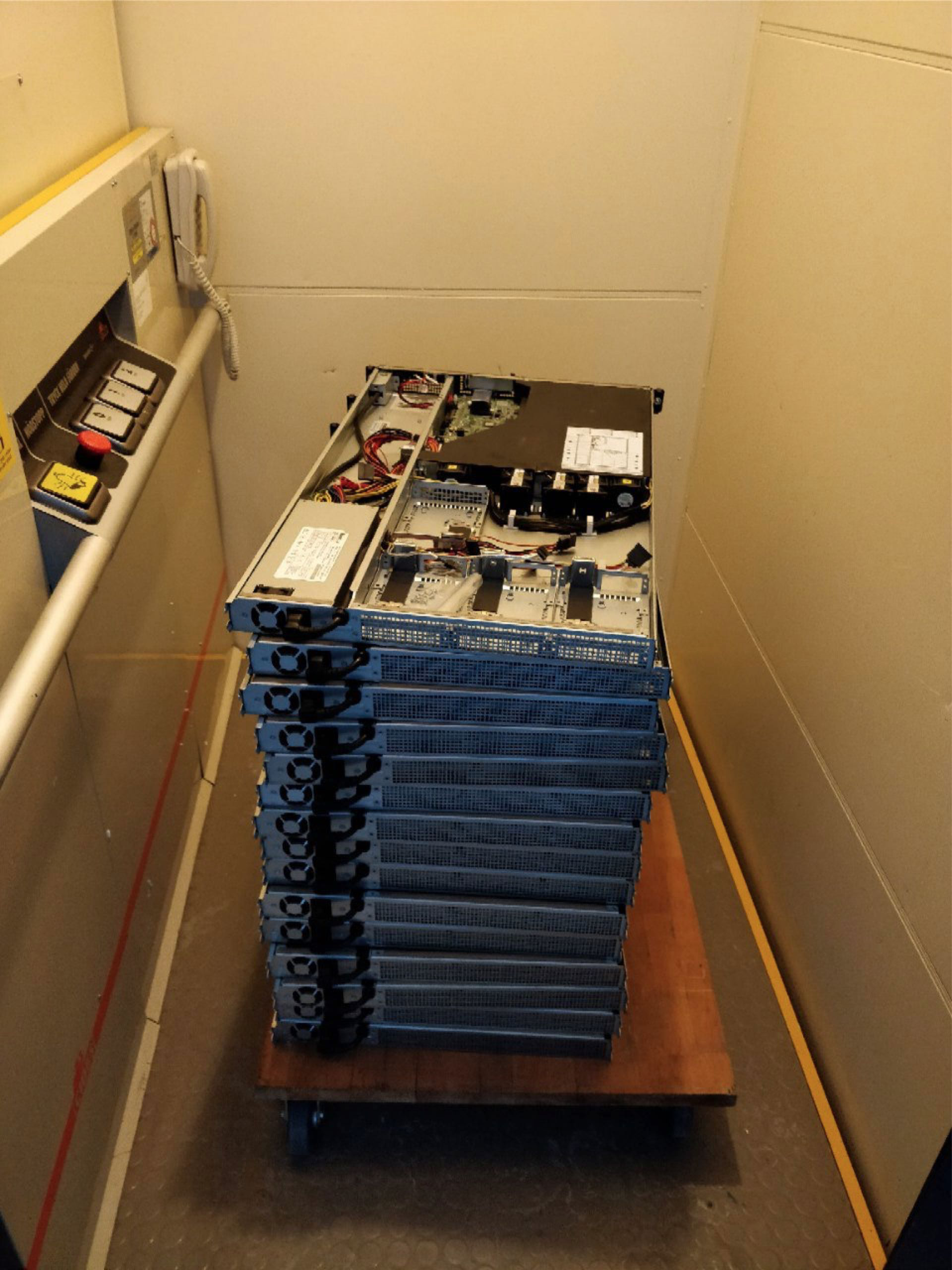 Now that the servers are prepared, the rack must be set up. The datacenter technicians installed the rails for the servers into the rack, to allow for the servers to correctly fit into the rack.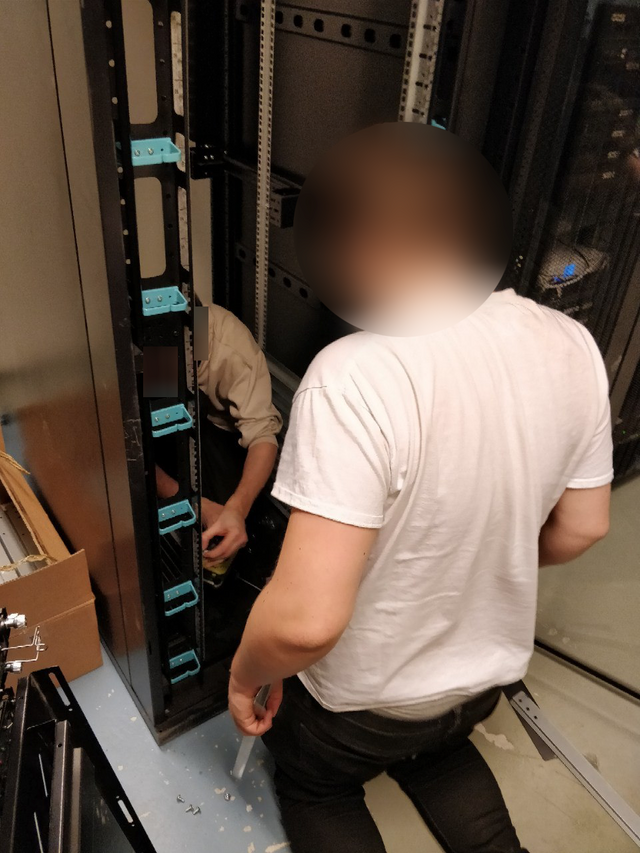 And finally, the servers are installed into the rack :)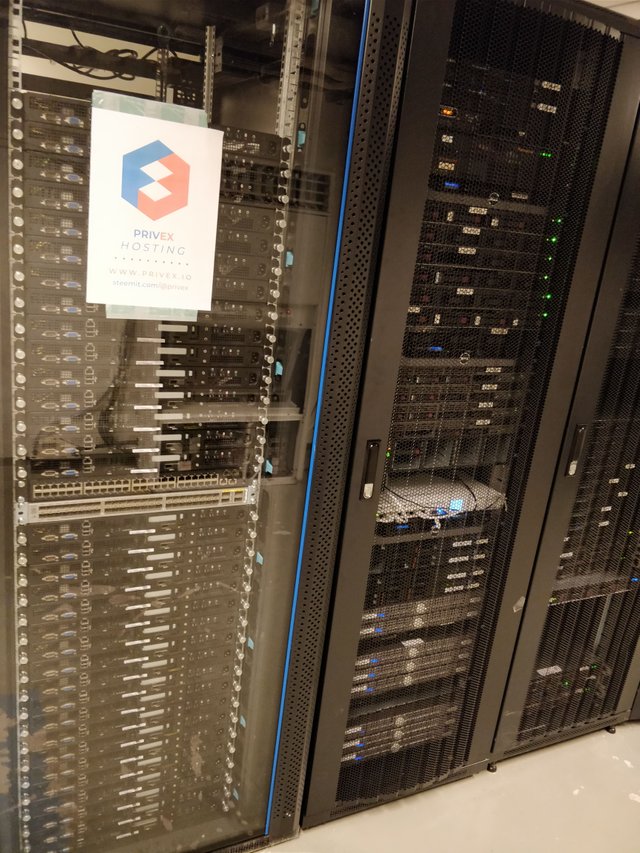 So what's next?
We're awaiting another shipment of hardware containing network cables, drives etc. which should arrive by next week. Then, the datacenter technicians will wire up the servers per our specifications, and install the drives for our base server setups.
Once everything is wired up, our next step is for our networking expert to configure our switches, so that we may have a reliable network to give the best level of service to our witness customers, as well as the more boring but necessary things such as bandwidth and rate limits, MAC Address ACLs, and Quality of Service configurations.
We'll obtain IPMI access to be able to remotely format, power on/off the servers etc. From here we can set up a few servers, such as the first seed for STEEM in Sweden, allowing us to properly test out the network and the hardware for any problems.
Once we've verified everything works properly, and ironed out any potential faults in our network setup, we'll be ready to launch!
It currently looks like we'll be launching Sweden to the public in mid march. We'll be offering our same Zero-Block Miss SLA to customers in our Swedish region, to guarantee you the best possible service.
Privacy and Freedom of Speech
We'll also finally be able to offer truly private and free (as in freedom of speech) servers for the first time, as was our original goal (thus name name Privex). In Sweden, you will be allowed to operate TOR exit nodes, VPN nodes, and operate websites that would otherwise be quickly taken down in most countries. (please do not try to run these things on a server that you have told us is for a witness. we have special networking in place for witness servers to ensure the best possible service. things like TOR exit nodes will have a detrimental effect if ran within our witness network and you will be suspended.)
Of course we will still be tackling real abuse: things such as phishing websites, using our services to attack other systems, and operating services that are illegal under Swedish law (such as Child Pornography).
We will not be performing active content inspection on your servers, nor your network within Sweden. Our Swedish datacenter is a strong proponent of privacy, and follows the same standards. You can be sure that the privacy of your data held on our servers, and on our network will be respected.
Photo usage (copyright)
The photos in this post were provided by Obenetwork for use by Privex Inc.
The photos have been modified to blur out sensitive details, including persons faces, serial numbers, or other party's hardware which we do not have permission to display.
You may not use them without our permission. Please contact us if you would like to use any of these images (support [at] privex [dot] io), and state your reason for the use, and where they will be displayed.
Thank you!
Please vote for our witness to help us fund more infrastructure like this for Steem projects. To vote for @privex, go to https://steemit.com/~witnesses and enter in the box at the bottom "privex", and press VOTE.

Thanks to everyone for all of your support. Without the Steem community, we would have never managed to get so far.
If you'd like to grab a server, just go to our website: https://www.privex.io - we accept STEEM, SBD, LTC, and BTC as payment. We offer both Virtual and Dedicated servers (all the way from 1gb up to 512gb of RAM).