...Only the ugly is missing. Maybe I can figure something out.

I'll start with the good!
So I've been busy working on my designs and the online shops where I sell both the designs and my pictures. I've been working on different sites to try and display it all in one place, without people wandering off towards other sellers too quickly. Also to add affiliate links so if they do wander off to other designs, I'll still get a little cut of the profit.
Then hubby asked me if maybe I should claim my domain name. I've been claiming my name on various social media sites and others, but I never really thought about actually buying playfulfoodie.com.
Yesterday evening, hubby told me someone had already bought playfulfoodie.com. He showed me through a... whois site or something? So I checked out the info there. I told him 'I see this person owns the domain since today, how come they bought it today? Not like they can really claim it's their brand. I've been using the name on many sites for a couple of years now!'. We checked if there was already a site up, which there wasn't. I wondered why someone would buy a domain without setting up a site. I theorized that they could have just bought it in hopes to later sell it to me for more money, but still thought it a bit strange. Besides, I would never go for something as low as that. They could sooner choke on it. Hubby told me 'Maybe all they want is a kiss.'.
...It was a warm day and so I blame that for me being slow to come to the conclusion that hubby is awesome and bought me a domain name.
We now own playfulfoodie.com! I didn't really have a site ready for it yet, but for now, he redirected it to my new Wix site, which I joined after seeing @honeydue's site up there (P.S.: She just released a book with all of her Steemit stories!). So go on, head on over to playfulfoodie.com just to check out my awesome new link! The site isn't much to look at yet. I did, however, add a Steemit icon to my social links. Priorities!
Now on to the bad!
I wear the name 'clumsy' with pride, but I haven't had many clumsy moments. I think the world thought I should stay true to the name though and it set me up for a fall. Literally.
So I was in the bedroom and wanted to look out the window, up at the trees. I leaned on the foot of the bed, but it's not an actual bed yet. It's just a pile of mattresses. Next to those are a couple of plastic containers to store unused clothes in.
My leaning did not go well and I slipped down. I tried to balance against the window frame, but the containers were in the way, making it too far a reach while I was slipping further down. So... I let go and fell, right on my knee! The poor thing is scraped now.
This was early morning. After it, I felt so bad for myself, I decided I didn't have to be useful that morning and just hobbled over to the couch, sat myself down with a cold wash cloth on my knee, and watched Netflix all morning.
It's nothing too bad, I can still walk fine. It just doesn't look too pretty.
Hey, I guess there's the ugly!
---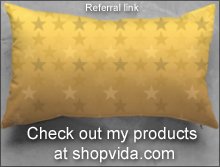 Thanks for stopping by! If you've enjoy this article, try my other sites:
|
Photo shop
|
Designs shop
|
Foodblog
|
Photo gallery
|
Twitter
|
Patreon
|
|
Check out Mannabase to receive free basic income (ref link)
|
---
My own image used as a header for my blog posts.
---
Fair warning: Beggars, copy/paste comments and obvious bot comments will get flagged.