It's only thursday and already I know I'm in for a tiresome weekend.

Not because of anything I have planned. Oh no, we don't have any plans at all for this weekend. No, it won't be anything we do.
This weekend is one of the (if not the) biggest music festivals in the country. And it just so happens to basically be in our backyard.
Okay, that's a slight exaggeration, but it's 1 or 2 kilometers away. It's even closer to us than the amusement park is. Their little music spectacle on wednesdays until 11 in the evening is hearable here, but it pales in comparison to what's in store for us this weekend.
We knew this was coming. We knew this when we bought the house. There's this festival (Lowlands) and there's another one (Defqon), which are very close by, very noisy and very busy. It's no surprise.
As soon as we found out our bid was accepted and we were buying this house, I was wondering how much of the festivals we would hear. This is the first one, seeing as we bought the house a couple of days after Defqon had ended. I wanted to be home for this one. Just to know if we need to plan vacations or weekends away around these festival dates in the future.
Hubby talked to people at work yesterday. They told him traffic would be bad. It would be bad starting today, thursday. The festival doesn't start until tomorrow, but today many people arrive for the camping site. Hubby didn't believe them. Hubby checked online to read about past experiences.
Hubby arranged to work from home today and tomorrow.
Yesterday evening, we shopped for groceries for the entire weekend. It was a good call.
This morning, traffic is already becoming bad. It will probably only intensify throughout the day. We live fairly close to a side-road and I could hear many enthousiastic people. Probably hanging out by their car, waiting for the camping site to open up.
I'm not sure how bad traffic will be throughout the weekend. There's people who have tickets for the whole event, but I think there are also day cards, so people will be coming and going all weekend.
The vacation homes on this and our neighbouring park are probably all sold out too. Normally everything needs to be as quiet as possible on our park after 11 in the evening. It will probably be a little less peaceful this weekend.
Tomorrow, music will start. We'll definitely be hearing that. It will last until 5 in the morning. Every day this weekend. I hope my earplugs are up for the task and I hope they won't hurt me too much this weekend, because I want them in every night.
So, we'll see how much (or little) sleep I'll get this weekend! I'm glad I'm finally able to find out how badly we need to be away from here the next time there's a festival.
Oh, and I also want to go to the amusement park this weekend. Get on up into the ferris wheel and see the festival terrain from a distance!
Have a good weekend!
---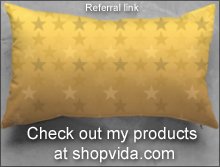 Thanks for stopping by! If you've enjoy this article, try my other sites:
|
Photo shop
|
Designs shop
|
Foodblog
|
Photo gallery
|
Twitter
|
Patreon
|
|
Check out Mannabase to receive free basic income (ref link)
|
---
My own image used as a header for my blog posts.