Chinese cherry
I want to show one of the varieties of cherries, which grows in my garden.
For our region, this is not a normal variety. We call this cherry - Chinese cherry.
The berry is slightly smaller than the usual cherry.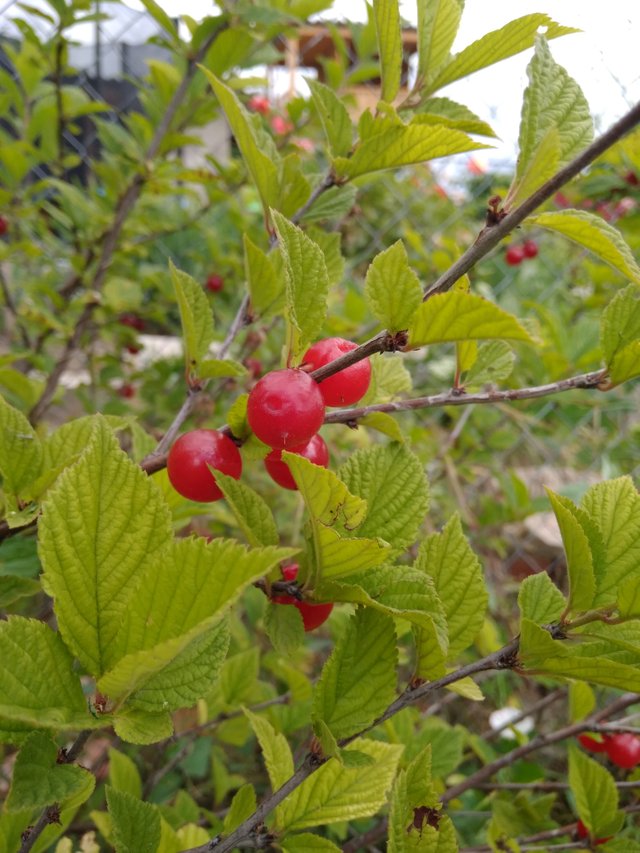 She tastes like a normal cherry, only without sourness and sweeter.
Bone very small, like a large grape.
At us because of heat, berries have already started to dry up directly on a tree