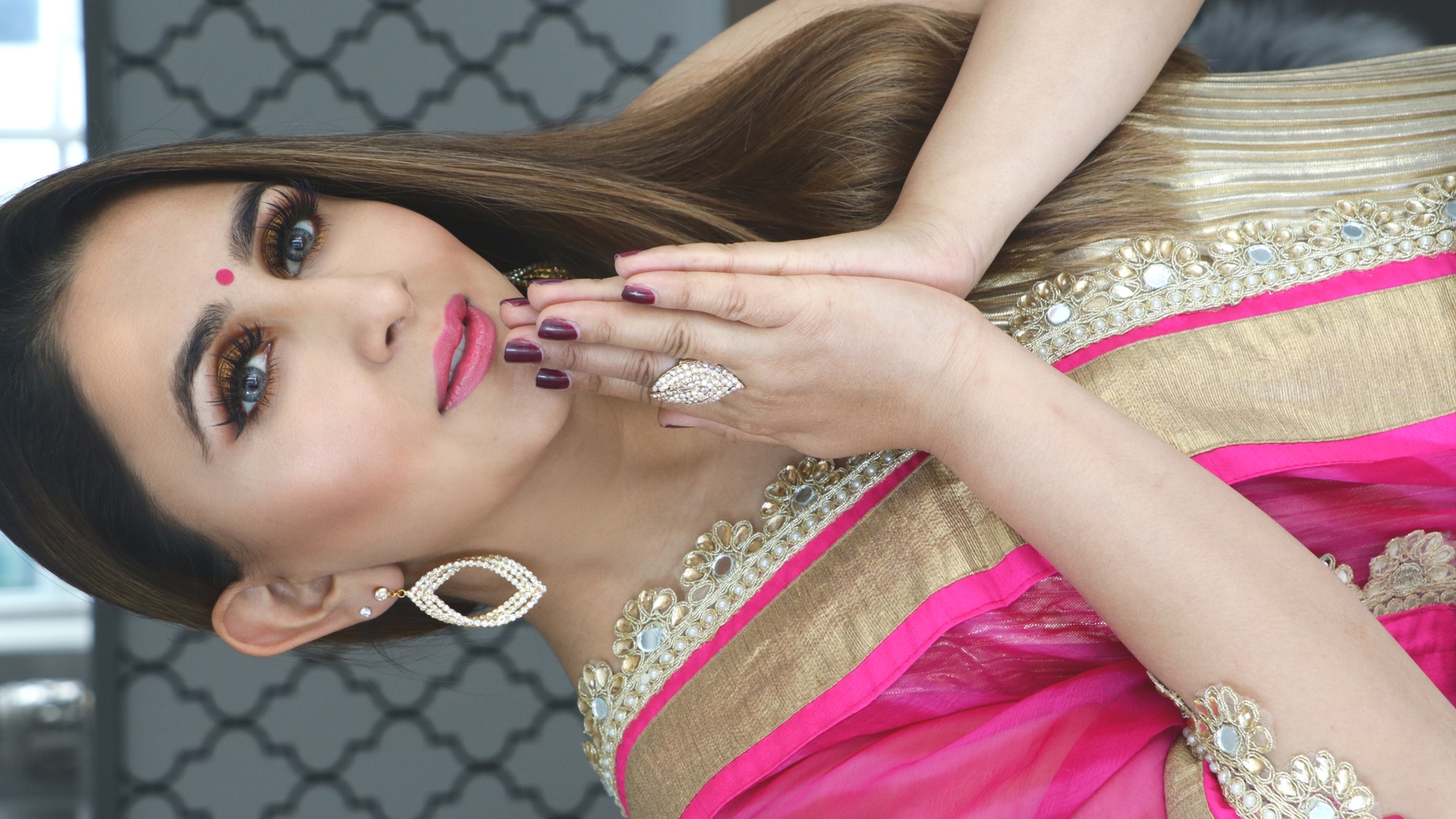 Hello again friends!
This is a makeup look I wore recently, which I also think is a great look for Navratri, which is right around the corner. Navratri, or 'nine nights', is a multi-day Hindu festival celebrated in the autumn every year. It is observed for different reasons and celebrated differently in various parts of the Indian subcontinent.
If you are new to my page here on Steemit, my name is Parveen, and I make videos on YouTube in English, Punjabi and Hindi. Here's the video:
See you all soon!
Parveen