Hi!!!
Meet Gabriel,
Gabriel is a 6 year old kid. At school, he was called a BAD STUDENT for
Not paying ATTENTION
Not listening to TEACHERS
And being in his OWN WORLD.......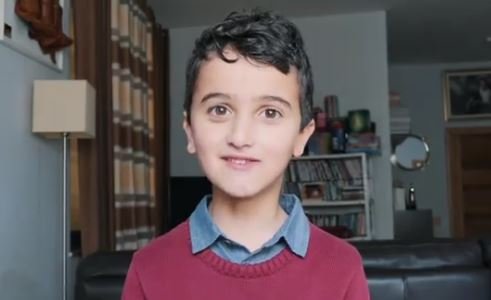 |
|
But back at home Gabriel was close to a GENIUS.
He knows every single country's flag and can even recognize every single musical note with his eyes closed.
And his IQ is 139!! That is just one point away from a GENIUS.
|
|
At school he learned differently than others and that was seen as a problem. That's why his parents moved him away
to a different school.


|
And now he's is not called as a "BAD STUDENT". In fact he is a good one!!
IF IT WAS NOT FOR A SIMPLE CHANGE OF ENVIRONMENT,, THIS LITTLE GENIUS WOULD BE CALLED
A BAD STUDENT FOR THE YEARS TO COME.
|
|
That's Gabriel, see you tomorrow.
|
If you like it follow @pankuvirat, upvote, resteem and leave a comment.