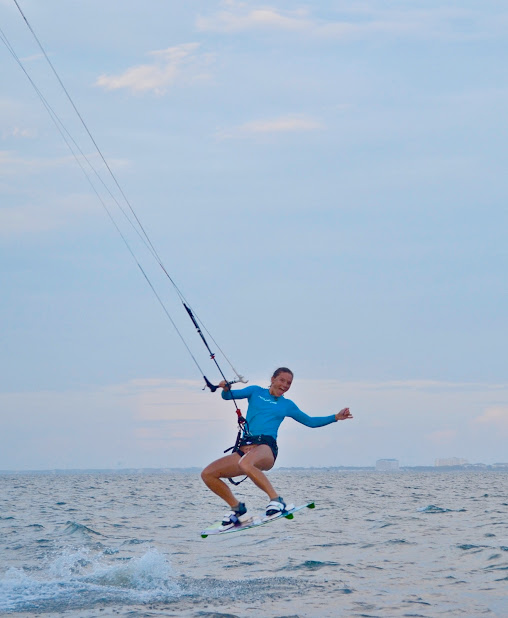 You should expect for the school to provide all the gear. The gear should be in good working order to where you will be safe and secure. When the wind is in a kite that is attached to you there is a lot of power that is being harnessed. If the equipment isn't safe then this power could end up injuring you.
You should expect to go over how to release the kite in an emergency. Having to release the kite is always a possibility. You should be taught how to do this at the beginning of your first lesson, that way you will be prepared in case something comes up during the lesson.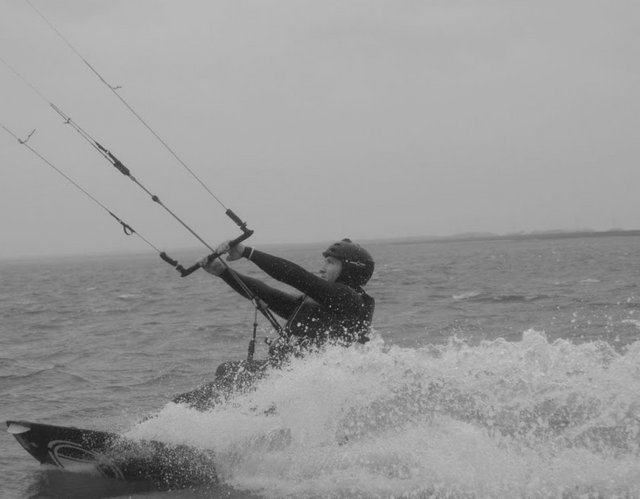 You should expect to fly the kite in a safe environment ideally with out any opportunity to crash onto others or potentially drag yourself into a dangerous situation downwind. When learning how to fly the kite it is safest if you are flying standing in at least waist deep water. This way, if you do crash the kite and it pulls you,… you will only be dragging through the water and not along the beach and shells or worse.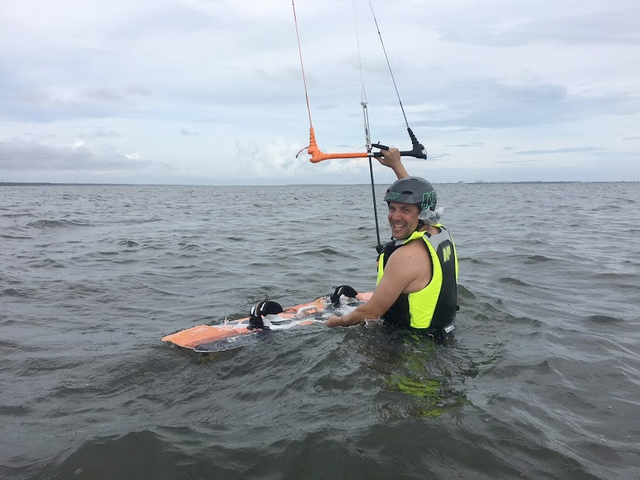 Finally, you should expect the coach to give you a realistic plan for your progression. Most people require between 3-6 lessons total. If the coach is rushing you to the board before you can consistently control the kite safely this is not good. The coach should only start you on riding the board when you have demonstrated safe control of the kite.