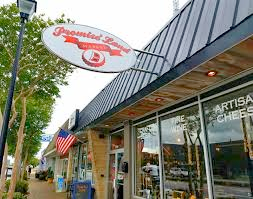 Located on the main street through Morehead City is the Promise Land Market a bottle shop, bar, market and kitchen featuring craft beers and fine wines and cheeses.
Established in 2014 The Promise Land was a much needed addition to the bars and eats offered in downtown and seemed to set the trend for craft beer drinking in the area. Now in 2018 many other establishments have followed suite with relative success.
The Promise Land stands out from the other options for atmosphere. There is comfortable vintage furniture, local art, and low light that begs you to stay a while and truly chill. On the front side of the storefront is a low key wine and cheese type of scene often filled with large parties and social events. They do a once a month private and educational wine and cheese tasting for wine club members. Other benefits of the wine club include discounted bottles of wine and beer, and two select bottles a month for pick up. on the front side of the building. If you are more of a craft beer lover the back side of the building may be more your speed.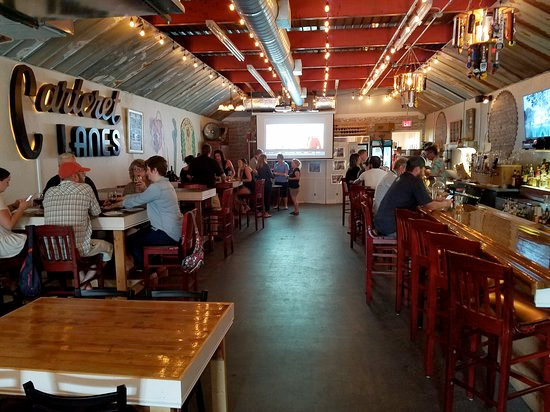 the mullet bar
Affectionately called the Mullet Bar since it's business in the front and a party in the back the back side offers 20 beers on tap from around the world and even more in bottle. The high vaulted ceilings, comfortable furniture, and low light create the perfect chill atmosphere for a mellow night with class. They keep it interesting hosting a variety of different events and bands.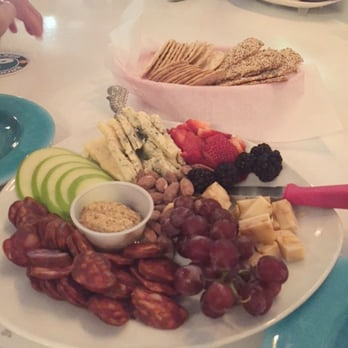 The Kitchen is pretty basic, but is fresh and healthy. And the cheese selection is to die for. The owners are very knowledgeable and will help you pair your bottle to take home with a specialty cheese that you have probably never heard of but will be the most delicious thing you have ever tasted.
All in all, the Promise Land is a great place for the professional classy crowd to get unwind and spend a few hours socializing.