😉 Attention, women on the sidelines! / Внимание, телочки на обочине!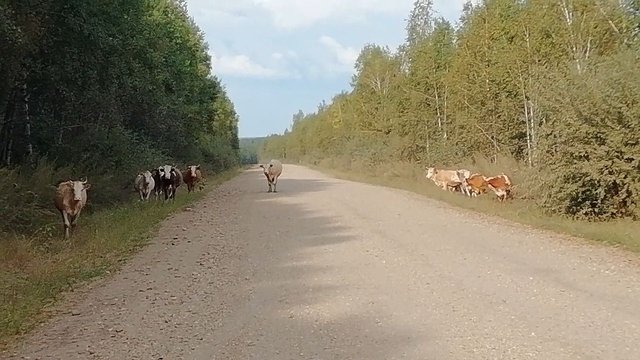 They so synchronously walked along the roadside to the music, that we decided to stop and make a video.
But they, too, stopped. Maybe it's not bulls, but "dancing" bull-calves?
Они так синхронно шли по обочине под музыку, что мы решили остановиться и снять их ... на видео.
Но они тоже остановились, да еще и набычились. Может это вовсе не телочки, а "танцующие" бычки?