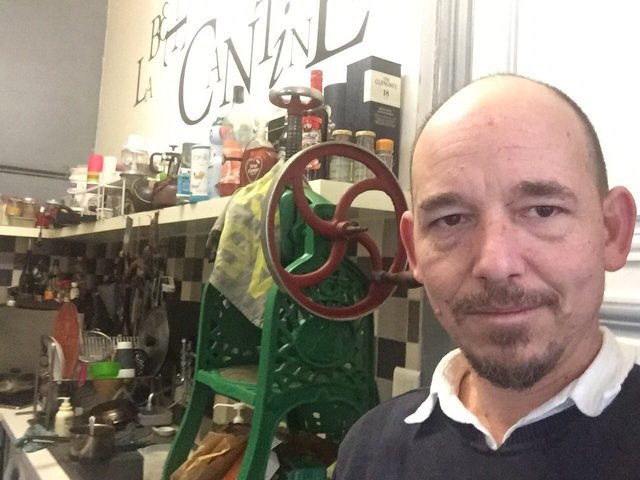 Remember my introduction post, where is said one of my many hobbies is to grow organic produce?
Well for the last 5 years I have been keeping pepper plants in my balcony it is a pain in the ass because those plants are meant to be ecuatorial and like temperatures around 18 20 degrees C and in France during winter the days are short and the temps go way below that, so it is a ballet of supplementary lights and timing the ins and outs along with the seasons.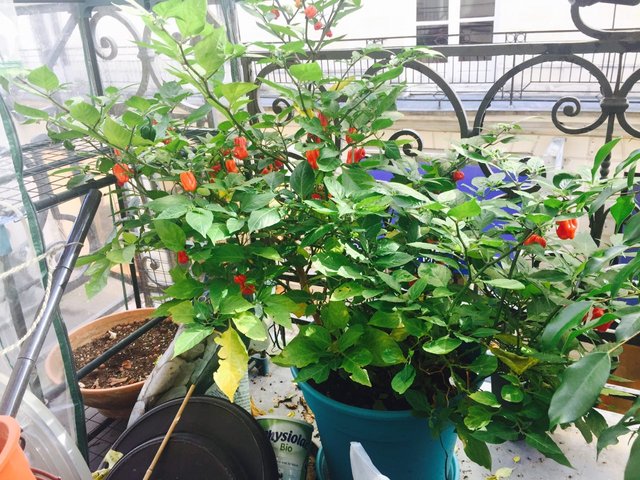 Every year i harvest about 2 klograms of sweet chilly which are them pickled and used to make hallacas in december (Venezuelan traditional Xmas dish) the production is low because of the temps, in my home town you could harvest those plants about three times a year.
I have been keeping 2 plants for the last five years and they are very happy!