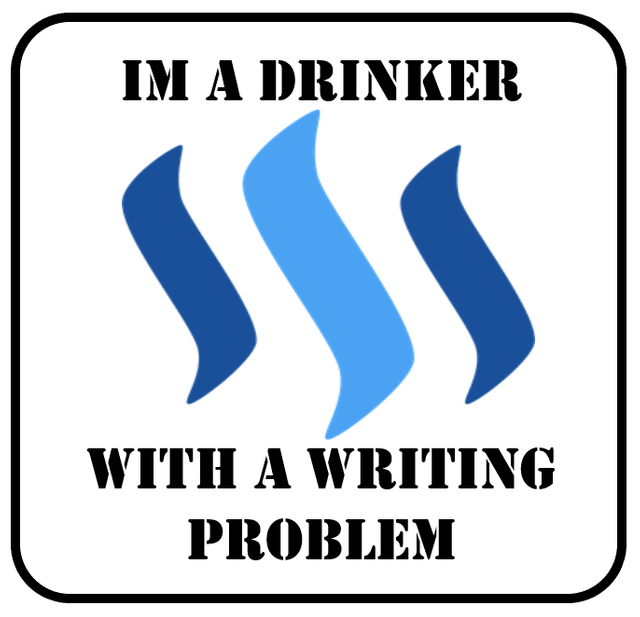 I'm feeling a little bit philosophical today. What is it all about?
STEEM price is hitting the floor and I'm sure that a lot of people are getting nervous. If you look at the posting stats since STEEM has dropped below $2 then you will see that activity has pretty much halved in the last couple of months. Less money, less people.


So does that mean that the dream is over?
There is no profit to be made anymore so we should all power down, sell off and move on. I'm sure that there are lots of people thinking that today as well. It went down as far as 65c, prices not seen since May 2017. That seems like a lifetime ago now and how much has changed on here since.


Time to pack up and leave?
That depends on your perspective really. All the people who have stopped posting and powering down obviously don't believe that there is a future being part of the blockchain. They came for whatever profit could be made when prices were high and now that it's not there anymore they are the first to jump. There will be exceptions to any rule but for the most part the stats are clear on how many active accounts there and that would be my main theory on why the people are not here right now.


Is that the true story of STEEM?
For me it most definitely is not. I can only see a big future for the STEEM blockchain and nothing I have seen in the past couple of months has changed that view. Exactly the opposite really. From active projects like steemmonsters, steem-ua and actifit that already are up and running to some developments that I have seen in just the past few days. After that we need to mention the upcoming SMT launch which should only be about 6 months away.


What have I seen this week?
For starters we have the first witnesses running hardfork 20. I have read today about @ausbitbank and how he is already running the newest version of STEEM on his node. This is one of the big changes that we have been waiting for as it will allow separate apps to join new accounts to the blockchain and hopefully resolve the sign up issue that has been plaguing the blockchain for as long as I have been here. In theory this should bump up the active users substantially and all we need are for a few of our apps to stand on their own feet to make a huge difference to the whole system.
Also today I have seen a post from @futureshock that has given me a nice burst of optimism. They are planning on setting up multiple different applications over the next couple of years that will add a lot of people and projects to the blockchain. From the actual post;
Our Mission & Vision
The Futureshock Incubator, with its talented members, brings futuristic ideas to fruition, by looking towards tomorrow and hacking the reality, grabbing ideas to work on, co-founding and growing them into projects, from concept to the first line of code, to a company and to a brand. Our heart is set on true progress, and making a great impact on your future life. This is how we will achieve our vision, of realizing a futuristic ideology that will be impactful on our future.
Active Futuristic Projects:
Fundition.io (Launched on 2nd Quarter 2018)
Fundition is the first decentralized crowdfunding and collaboration platform built on Steem Blockchain.
SteemSTEM.io (4th Quarter 2018)
SteemStem.io (@steemstem) is an open source web application which aim to offer a space where both STEM professionals and passionate bloggers can freely distribute their knowledge in a social media environment that actively promotes and rewards them.
Teelkee.com (3rd Quarter 2019)
Teelkee is the next-generation, decentralized Dapp builder platform on the Steem Blockchain.
Factit.io (4th Quarter 2019)
FactIt is a decentralized platform dedicated to debate,verify or deny facts in a collaborative way.
Ongame.io (2nd Quarter 2020)
Dedicated to gaming, Ongame is a gaming platform which combines the power of the largest social Blockchain, Steem, and the largest gaming platform Steam.
This is just a summary of what they have planned in the next couple of years. For the full article,
https://steemit.com/steemit/@futureshock/futureshock-and-steem-the-future-is-yours


So, what to do?
Well for me. Not much has changed. The goal is still to grow my account. Grow my following and look to the future. My aims on Steemit are long term and I believe that the future will be bright. All of the markets are poor at the moment so if anything this presents a golden opportunity for people who are looking to the future and think that STEEM will have a big say in it. I think that it is one of the most undervalued blockchains there is. From what I can see, it has more to offer than 99% of what is out there in the market and isn't getting it's due respect. The day that it does, we will all be very happy with where the price of STEEM has gotten to.


Note: This entire article is my own personal opinion. Not all facts may be correct and only invest money after you have researched and can afford to lose.