Journey to rescue dead garbage
Every year, Vietnam has about 15 billion boxes of used paper milk (equivalent to 150,000 tons), while 100% paper milk boxes) can be recycled into a source of useful materials and products.
There are many reasons that they are not collected, classified, the reasons are: too cumbersome, too foul, too dirty, difficult to collect, no purchasing unit or few units with technology to recycle , and most importantly, the price of paper milk boxes is too cheap, not enough to cover the cost of collection and transportation .... At present, paper milk cartons are thrown into the environment or together with other types of waste into the disposal site for burning or landfill. "NHC team" called it dead garbage, and set yourself a mission to rescue dead garbage.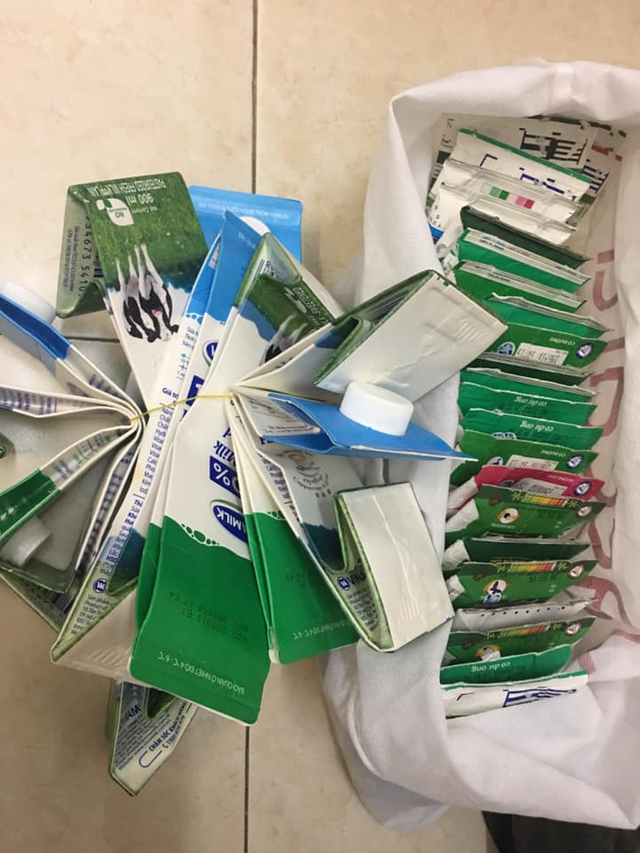 Derived from a group of individuals who have a special interest in the increase in waste and problems caused by garbage for the environment and life. "NHC team" initially only wants to self-members and spread to friends and relatives activities to reduce waste to the environment. However, from the actual conclusions, the group found it necessary to take stronger, more practical actions to solve the daily pile of garbage around them.
Since then, they have learned more about the collection process and recycling technologies, about the problems and the reasons why waste in Vietnam has not been thoroughly classified ... and when "rolled into each pile". garbage ", they realized: Need to limit waste generation, but if forced to use and discard ... give them the opportunity to be collected and recycled.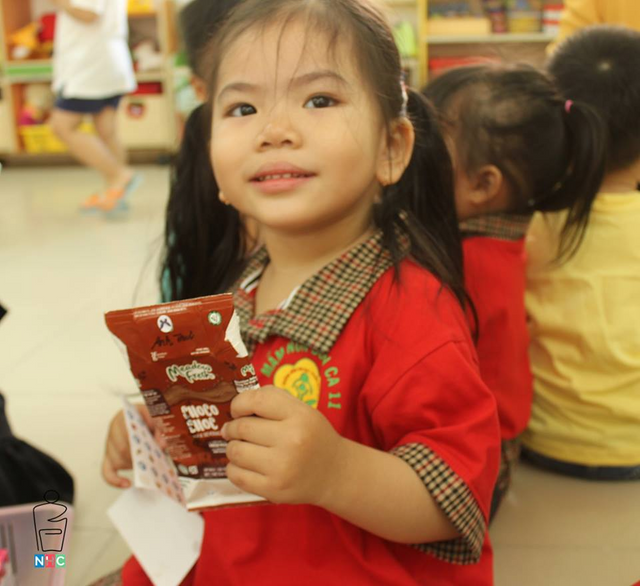 Take the time and enthusiasm to learn about recycling technology, find technology units, and have the interest to work together to find the main sources of milk boxes ... to be Preschools and Primary Schools. and deploying community collection points with diverse participation such as private houses, cafés, apartments, restaurants, offices ...
After 2 months, NHC's activities are spreading rapidly with the voluntary participation of hundreds of schools, dozens of community collection points not only in HCM City but also in Hanoi and other provinces, the total amount Collection exceeds 300,000 boxes. This box is completely clean and neatly sorted by source, not mixed into soil sand or leftover food, other substances if removed from the garbage.
Paper milk cans are collected and transferred to recycling plants to make pulp and aluminum plastic composite for ecological roofing. All proceeds will be paid for the collection, storage and transportation (this cost is very high because the packaging of paper milk is bulky and light, from 100-150 boxes to 1kg. The group also recycles waste This is a sticker to distribute to individuals and collectives to handle milk cans after drinking, to invest in schools to help sort garbage and community collection points and to support fixed salary. month for difficult students to participate in collection ...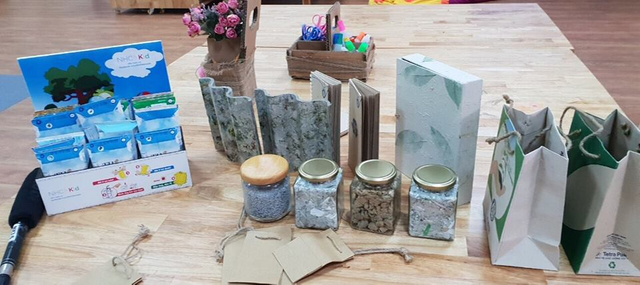 This activity is outside all other projects of agencies and businesses, currently without any revenue or funding. However, "The journey of NHC is still going on. We hope that on this journey, we are not alone, there are also friends and units that care about our environment and our lives" - Mrs Chau Ngoc Cam Van shared.