Forest Essentials Night Treatment Cream Sandalwood & Saffron – Review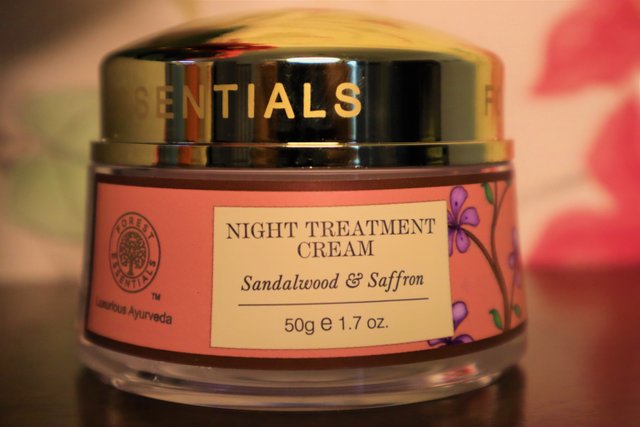 When I wanted to pick a night cream, being a regular use of the Soundarya Radiance Cream from Forest Essentials as my day cream, it was only natural for me to pick something from Forest Essentials for my night care regime and that's how I ended up picking the Sandalwood & Saffron night cream from Forest Essentials.
Forest Essentials describes the product as "A unique night treatment formula that blends the pure oils of Sandalwood and Saffron to nourish Normal to Dry skin. Sweet Almond oil infused with Saffron & potent herb blends is a rich source of anti-oxidants, which help improve skin elasticity and illuminate the skin. The cream has an exceptionally high fatty oil content for extra nourishment."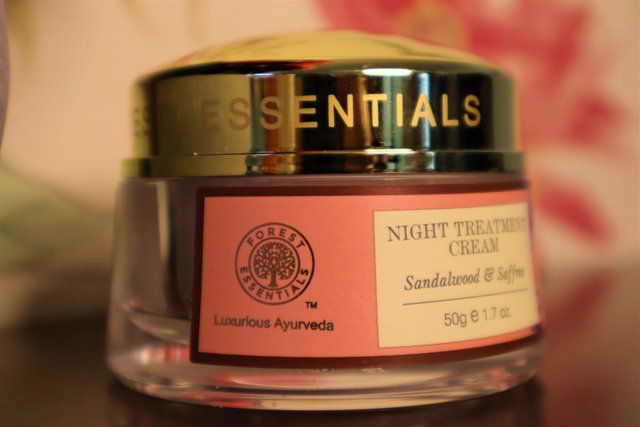 As with any Forest Essentials product, the night cream comes in a magnificent glass jar with a beautiful golden cap. The texture of this cream looks to be of a cream that might be thick however upon application you will find it surprisingly light and easily absorbed into the skin. You only need to pick minimal quantity for application as it spreads evenly across your skin.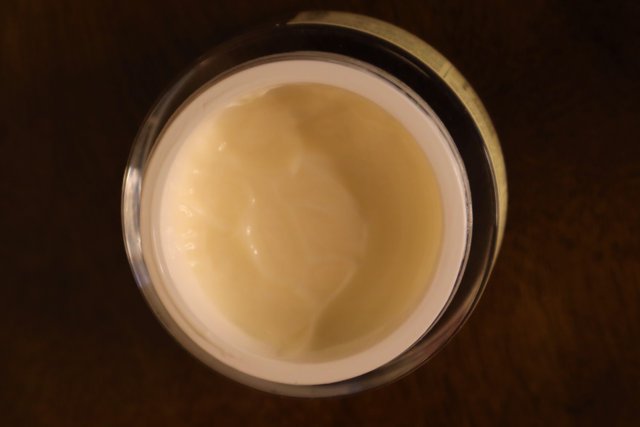 You will find this cream to be greatly nourishing for your skin and evens the skin tone. It helps rejuvenate the skin, maintaining hydration levels and you wake up with a fresh, velvety smooth skin in the morning. Fused fragrance of sandalwood and saffron is a delightful treat that comes in as a bonus.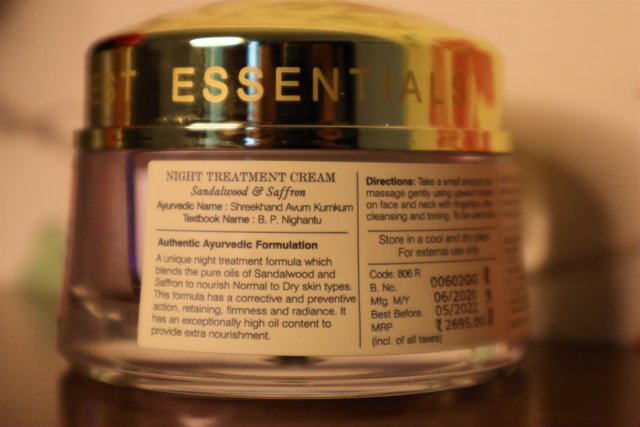 Ingredients:
Anantmool preset in the cream is meant to be a very effective treatment for acne and pigmentation. It evens out skin tone and smoothens the texture of complexion, making you look naturally radiant. Kokum Butter is the cream gets easily absorbed into the skin and helps to regenerate and nourish skin cells. Saffron is a herb which in Ayurveda is categorized under "Varnya Gana" which helps the skin develop a warm, glowing complexion that turns around your skin for a naturally healthy glow. Sandalwood is revered in Ayurveda for its antiseptic, toning, purifying, cooling and soothing qualities. The potent mix of all these herbs and ingredients results in a cream that takes care of your skin as nothing else does.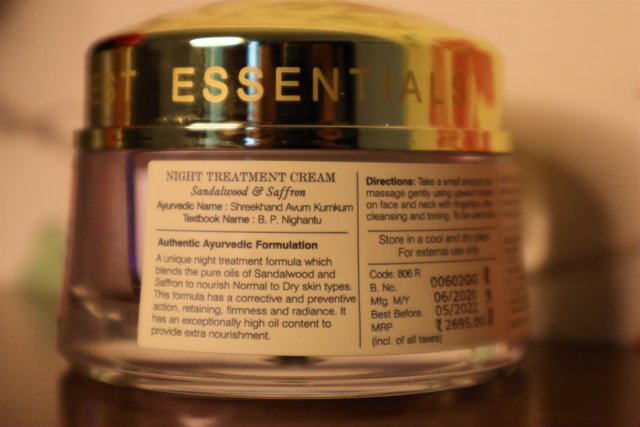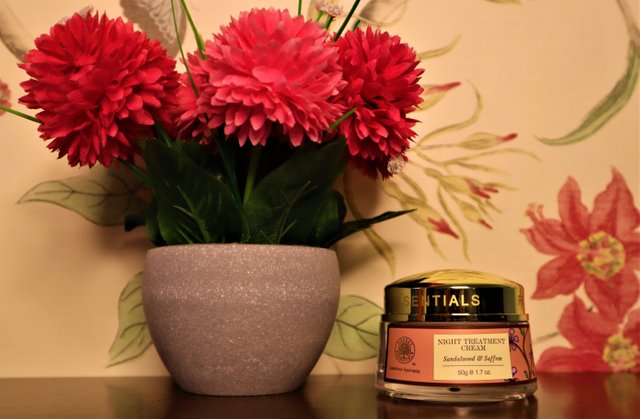 Pros:
Excellent hydration
Makes skin smooth, velvety soft and glowing
Paraben Free
Great fragrance
Cons:
A pump based packaging would have been ideal
Price : 2695 Rs for 50g
Thank you for reading this review and hope it was of help to you.
Do connect with me on Instagram for more :