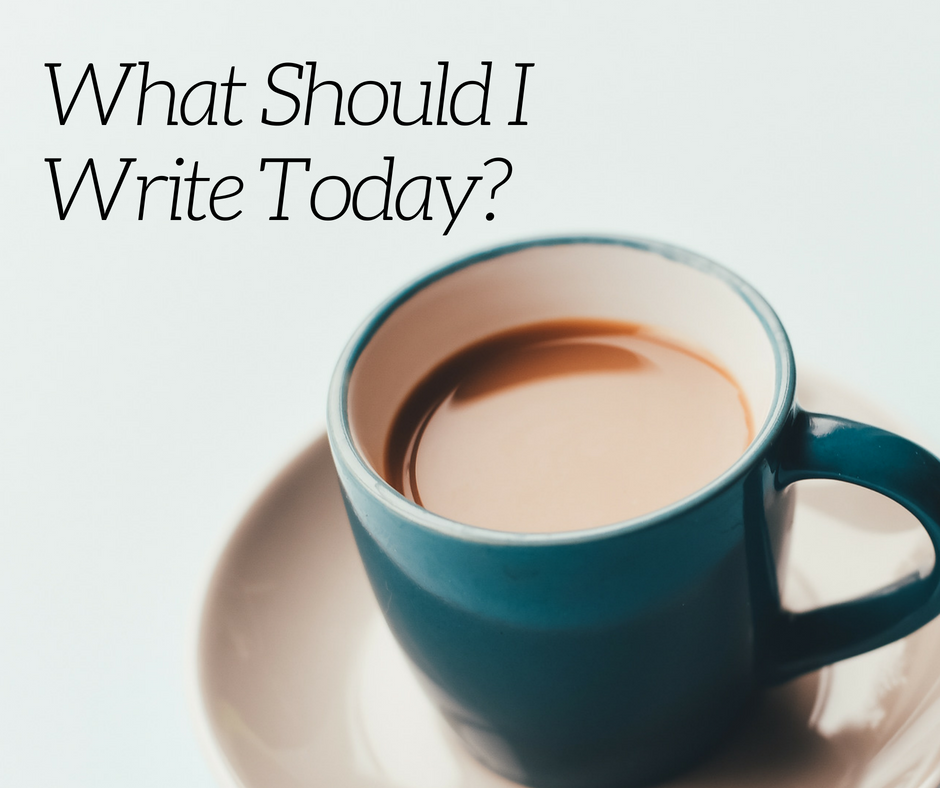 Çalışma hayatımın önemli bir kısmında özel bir bankada pazarlama profesyoneli olarak çalıştım. Pazarlama alanında edindiğim bilgileri Steemit'te blog yazarken aktif olarak kullanıyorum. Daha önce ilgi çekici başlık kullanımı konusunda bu yazıyı yazmıştım. Bugünkü yazımda ise konu seçiminin üzerinde durmak istiyorum.
'Bugün ne yazsam?' sorusu yazarlar için en az 'bugün ne pişirsem' kadar önemli bir soru. Eğer düzenli olarak yazıyorsanız her gün en az bir konu bulmak zorundasınız.
Bugün ne yazacağımıza karar vermeden önce bloğunuzda genel olarak hangi konularda paylaşımlar yapacağınızı belirlemiş olmanız gerekiyor. İnsanlar genel anlamda ne yazdığınızı bilirse yazılarınıza daha fazla ilgi gösterecektir. Örneğin benim iki hesabım var. Bu yazıyı yayınladığım hesapta bilimkurgu öyküleri, bilim, steemit ve edebiyatla ilgili yazılar paylaşıyorum. Diğer hesabım @bilimkurgu üzerinden ise Türkiye'deki bilimkurgu kültürünü geliştirmeye yönelik yazılar yayınlıyorum. Yazdığınız konular bir cümle içinde kolayca ifade edebilir olursa hesabınızın okurlar tarafından benimsenmesi kolaylaşacaktır. Steemit'te açılan her hesap okurlara, takipçilere bir tür vaat niteliği taşıyor. Pazarlama jargonunda 'değer önerisi' olarak isimlendirilen bu vaat ne kadar net ve kolay anlaşılır olursa o kadar iyidir.
Steemit'te paylaşımlar etiketler üzerinden organize edilip sunuluyor. Dolayısıyla Steemit'in doğasında bilgiyi ilgi alanlarına göre düzenleyip sunmak var. Yazdığınız konular hangi etiketlerle örtüşüyor? Eğer odaklanacağınız konu hakkında henüz karar vermediyseniz etiketlerden yararlanabilirsiniz.
Yazacağınız şeylerin "cool" olması için kendinizi zorlamayın. Okuyucuların neyi beğenebileceğine dair varsayımlar yapmayın. En iyi bildiğiniz ve yazmaktan, konuşmaktan hoşlandığınız konu hangisiyse onun hakkında yazın. Insan yazarken öğreniyor. Profesyonel çalışma alanınız hakkında yazmak bu bakımdan mantıklı olabilir.
Belirli bir ana konuya, ilgi alanına odaklanmak mantıklı olsa da pazarlama jargonunda "niche" olarak isimlendirilen bu alan ile ilgilenen yeterli sayıda insan olduğuna emin olun. Akvaryum balıkları ve bitkileri örneğin ilgi çekici bir blog konusu olabilir ancak yazılarınızda sadece lepistesleri anlatıyorsanız okurlar muhtemelen sıkılacaklardır.
Konu seçiminde insanları kutuplaştıran dini inanç, siyaset, futbol gibi konulardan kaçınmanızı tavsiye ederim. Polemik ve heyecanı seven bir yapınız varsa ayrı tabii 😃
Paylaşımlarınızda belirli konulara odaklanmak doğru bir strateji olsa da istisnalar her zaman mümkündür. Kendi adıma bilimkurgu öykülerimi yayınlamak için katıldığım Steemit'te hakkında yazdığım konuların sayısı gün geçtikçe artıyor.
Twitter deneyimimden güncel konulardan söz etmenin paylaşılan içeriğin başarı şansını artırdığını öğrenmiştim. Önemli günlerde o günlerin anlam ve önemine dair yazılar yazmak iyi bir fikir olabilir. Ekşi sözlükte gündemde öne çıkan konular hakkında yazmak da bir seçenek olabilir.
Hangi konu hakkında yazacağınıza değişik konulardaki yazılarınıza aldığınız tepkilere göre de karar verebilirsiniz. Hangi konu daha çok ilgi çekiyorsa o tarafa yönelmek iyi bir strateji olabilir. Her yazınıza sonuçlarını inceleyeceğiniz bir deney gözüyle bakabilirsiniz. Trending ve hot sekmelerini gözden geçirerek sadece kendi yazdıklarınızdan değil başkalarının yazdıklarınızdan da öğrenebilirsiniz.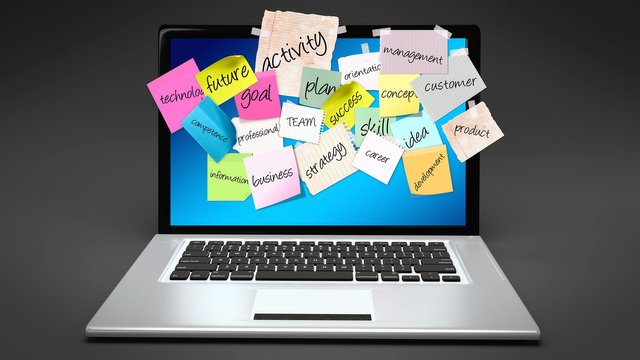 İnternette yaptığım araştırmalar ve Steemit'teki gözlemlerim sonucunda oluşturduğum ilgi çekebilecek konular listesi aşağıda yer alıyor.
'Nasıl Yaparım' İçerikleri
Steemit'in son kullanıcı dostu bir ortam olduğu söylenemez. Bir yazar olarak Steemit'in hakkını vermek için çok şey öğrenmek zorundasınız. Eğer Steemit hakkında derinlikli bilgiye sahipseniz bu bilgilerinizi diğerleriyle paylaşabilirsiniz. Çok da makbule geçer.
Ekosistem Hakkında Son Haberler
Steem geniş bir uygulama ekosistemine sahip ve bu ekosistemde hemen her gün birçok önemli gelişmeler oluyor. Bu gelişmeleri aktarmak iyi bir fikir olabilir. En azından ben denk gelirsem okurum. Ayrıca steemit etiket listesinden de anlaşıldığı üzere kripto paralar, bunların fiyatları vb içerikler de ilgi çekiyor.
Yapılacaklar Listeleri
Birşeylerin listelenmiş olduğunu görmek insanlara kesinlik ve düzen duygusu veriyor. Herhangi bir işin nasıl yapılacağını anlatırken onu aşamalara bölmek, bunu insanlarla paylaşmak, hatta ardından liste içinden gerçekleştirilmiş olanları izleyen yazılarda paylaşmak iyi bir fikir olabilir.
Birilerini Tanıtmak
Bu benim köpeğim Lucy, çok havlar ama hiç ısırmaz. Kedim gümüşün 3 yavrusu oldu. İsimlerini henüz koymadık; gibi tanıtımlar hoş olabilir. Hayran olduğunuz sanatçılar, iş insanları, sporcular ve yazarların da profilini çıkarıp insanlarla paylaşabilirsiniz.
Karşılaştırmalar
Karşılaştırmalı bir tanıtım tekil tanıtımlara kıyasla çok daha fazla ilgi çekiyor. Belirli ürünleri karşılaştırdığınız gibi belirli filmleri, kitapları da karşılaştırabilirsiniz.
Video ya da Podcast
Hep yazıdan söz ettik ama yaptığınız bir video ya da ses kaydını insanlarla paylaşabilirsiniz. Fiziksel görüntünüz ve ses tonunuz güzelse bu seçenekler daha fazla öne çıkabilir.
Kaynaklar
Belirli bir konuda yararlanılacak kaynakları derli toplu bir biçimde ortaya koymak o kaynakları sıfırdan yaratmak kadar faydalı olabilir. Dolayısıyla bol linkten oluşan derleme yazılar yazabilirsiniz.
Daha fazla blog fikri için buraya veya buraya bakabilirsiniz.
Okuduğunuz için teşekkür ederim. 🤠

ENGLISH VERSION
I worked as a marketing professional for most of my career. I actively use the information I learned in the marketing area while writing at Steemit. Previously I wrote this article about finding interesting headlines. In my current article, I would like to emphasize the topic selection.
"What should I write today?" is a question for authors as important as "what should I cook today*". If you are writing regularly you have to find at least one topic every day.
Before deciding what to write today, you need to be able to determine in general what topics you will share in your blog. People will show more interest in your posts if they understand what you are writing in general. For example, I have two accounts. I share this article from my main account which includes articles about science, steemit and literature. On my other account @bilimkurgu, I publish articles to improve the science fiction culture in Turkey. If the subjects you write can easily be expressed within a sentence, it will be easier for readers to adopt to your account. Every account opened in Steemit has a kind of promise to the readers. This promise, which is referred to as ' value proposition ' in marketing jargon, should be clear and straightforward.
In Steemit, posts are organized and offered through tabs. Therefore, the nature of Steemit is to organize and present the information according to interests. What tags do you write about? If you have not decided on the subjects you will focus on, you can use the tags to have an idea on the options.
Don't force yourself to be "cool " of what you write. Do not make assumptions about what readers might like. Write about what you know best and what you like to talk about. We learn as we write. Writing about your professional interests can make sense in this respect.
Although it makes sense to focus on a particular main topic, make sure there are enough people interested in that area, which is named as "niche" in marketing jargon. Aquarium fishes and plants may be an interesting blog subject, but if you only describe the lepistes in your writings, the readers will probably be bored.
I recommend you to avoid topics such as religious beliefs, politics and football as they polarise people. If like polemic and excitement, you can do the opposite 😃
While focusing on specific topics in your posts is a right strategy, exceptions are always possible. In my own experience, the number of topics I've written on Steemit, which I joined to publish my own sci-fi stories is growing day by day.
I have learned from my Twitter experience that posting about up-to-date topics increases the chance of success for shared content. It may be a good idea to write about the meaning and history of spesific important days.
You can also decide on which topic to write, according to the reactions you have received about different topics. Whichever issue gets more attention, it might be a good strategy to turn that way. By reviewing Trending and Hot tabs, you can learn not only from your own writing, but also from others.
Some topic examples are listed below.
How to do content
Steemit is not an end user-friendly environment. As a writer, you have to learn a lot to use Steemit efficiently. If you have deep knowledge about Steemit, you can share your information with others. I'd appreciate it.
Latest news about the ecosystem
Steem has a large application ecosystem and in this ecosystem almost every day we here important developments . Writing about these developments might be a good idea. Steemit tab list shows that the crypto coins, their prices, etc. are also ideal contents.
To do lists
Seeing things listed is giving people a sense of precision and order. It might be a good idea to divide a job step by step, share it with people.
Introducing someone
This is my dog Alfa, he's barking, but he doesn't bite. My cat "Gumus" has three kittens now but we haven't given their names yet. You can also share the profile of the artists, business people, athletes and writers you admire.
Comparisons
A comparative presentation attracts much more attention than a singular one. You can compare movies, books, as well as specific products.
Video or Podcast
I've always talked about writing, but you can share a video or audio recording with people. If your physical image and voice tone is beautiful, these options may be more appropriate.
Resources
Revealing resources to be exploited on a particular subject can be as useful as creating those resources from scratch. Therefore, you can write compilation articles consisting of links.
For more blog ideas you can read this article or this article.
Thanks for reading. 🤠
Image sources: https://www.canva.com/ and https://pixabay.com/