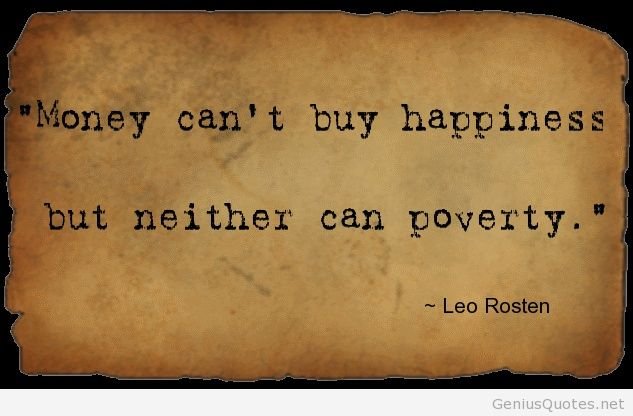 Today I am trying something new and different - stepping out of my comfort zone - hmm. I received this tip in the comments from @botefarm to #freewrite. It is a bit scary because I like to plan. I've had tons of thoughts in my head since yesterday from a Discord chat that I was unable to finish with @burlarj and @imbigdee.
We talked about happiness and poverty. One argument was that money and love brings happiness - another was that a poor beggar can never be happy.
I disagreed about the beggar but it depend on the real situation of the beggar. There are more layers to this and it is easier to express it here on my blog.
I have travelled to many countries and sometimes it was truly humbling to see poverty and how it was handled. People were welcoming to strangers, happy and eager to share. Dignity was apparent - no-one wanted a hand-out. There was a strong sense of community and a close bond with family and friends. I returned home realising that I do not need too many possessions. That the "things" I have are truly to facilitate my western lifestyle but it is not what happiness is about. It re-inforced a concept that I already knew. Could it be that the security of belonging to a close-knit community is the secret?
These people had a level of comfort although poor. All had a "roof" above their heads and something to eat.
What if there is no roof and no food?
What if life itself is threatened as a result?
Now that is a different level of poverty - there is no comfort there. The beggar on the street might be content with his daily collection and he/she might even dance joyfully when realising that there is more than expected. Rich or poor - one can dance. The poor can be joyful when there is a glimmer of hope too. However, the inequality comes with sadness when it is at this level. Being impoverished is no laughing matter.
I am no researcher on this subject - I am just expressing my thoughts as they arise - so please bear with me.
Do you recall learning in school about Maslow's hierachy of needs. Here is a photo for easy reference.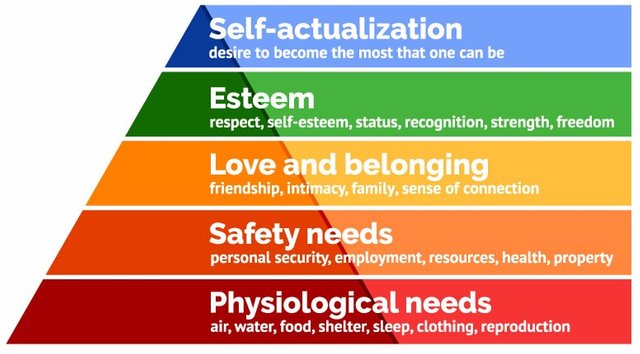 Source:SimplyPscychology.org
If the basic needs such as food, shelter, clothing, sex, sleep, security etc. are not fulfilled - then life indeed is miserable and sadness will persist; it is not possible to be happy then. The poor recognises that they do not have something that they desire and hence know and feel the emotion of lack. Is there inner peace at this level? or is it is all about survival as one lives in constant fear?
What about that rich person who is not happy?
What if he/she apparently has the basic needs met and all the material luxuries the poor might envy him/her for?
What is the issue then?
Could it be that sometimes in the pursuit of self actualizing - the rich forgets about or neglects his/her relationships then miss that element of sharing and caring? or
Could it be that all appears well but some basic needs are not really fulfilled earlier in life and that rich person is still yearning subconsciously for them? or
Could it be something about one's personlity? or
Can the rich also live in a state of lack?
Yes - there are indeed more questions than answers - but I am sharing food for thought.
We all need a sense of belonging - to fit in - somewhere. Maybe that is the answer. For some it is friends and family or any environment in which one feels a sense of belonging.
As humans we will seek solace if basic needs were never met. Gorging on food or buying more things etc. during crisis periods will fill a gap - but only temporarily.
Also as humans we are always comparing ourselves even if we do not realise it. That becomes less so when the basic needs are fulfilled then one can truly relax and be oneself. Seeking approval and recognition from the environment then begins to dwindle. Then one can start to focus on oneself and being an individual. Truly be-ing - not existing.
The impoverished however is only existing - survival is the concern. Actually for the impoverished happiness and inner peace might seem far-fetched.
Even so, the rich can also be as impoverish as the poor.