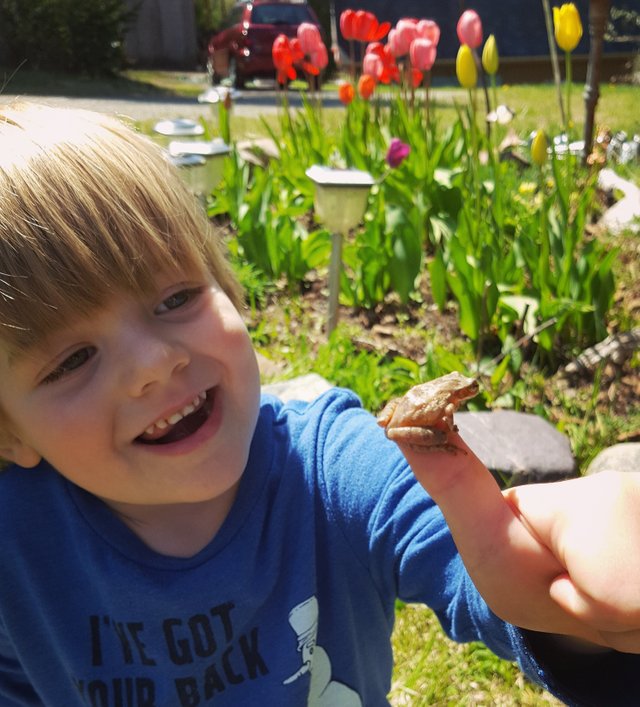 My son has found himself his first frog of the year, this one is a tree frog, we call them peepers around here. So many signs of spring now, we had another taste of winter last night, it was very close to freezing. I could have started a fire today but later in the afternoon the sun got the strength to make things reasonable again. When I put the snow shovels away for the year I like to retire the wood stove!
We have a major repair to be done on the car and do to a miss communication I ended up stuck most of the evening waiting for a drive home from the garage. Wish I had a mac book for times like that, it would have been really productive couple hours of downtime. Rough edit for my video is in progress and I have a short video of my areas hummingbirds to share.
---
---
Our little one is quite the adventurer, he already takes great pride in "walking the dog". Penny is so good when he is holding her leash, just like how she plays ball properly when he's the one throwing the ball for her!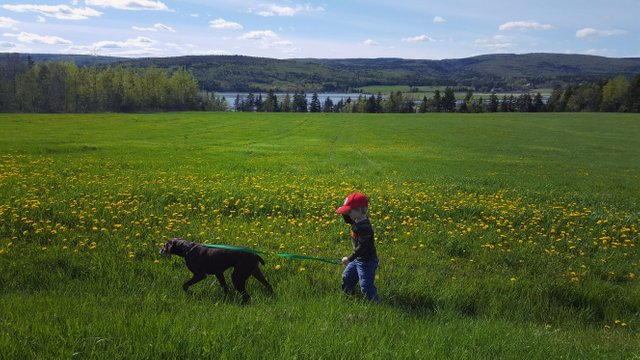 The warmth is back tomorrow, but no sun in the weekend forecast, should help in getting my video done and some new gardening footage shot! Thanks for reading, see you again soon!