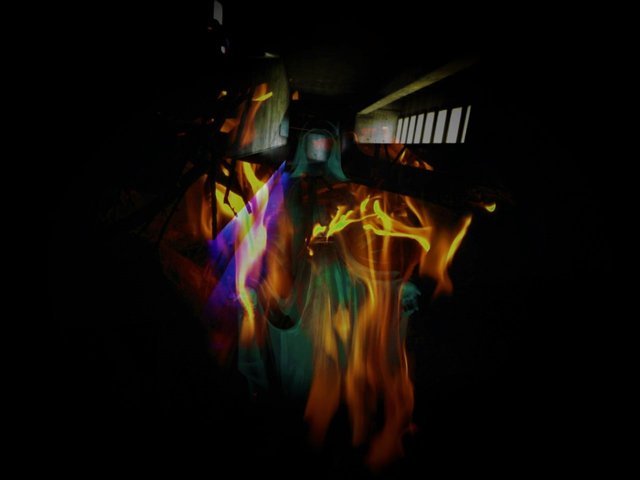 Image by @pink-pineapple
He was writing in the room, where visitors were received, not a leaf moved in the garden, the rumors of the women talking from the kitchen were heard; they were unintelligible murmurs.
On the sheet, Jose scribbled numbers of accounts payable, he felt overwhelmed by the cost of living and the little support received.
Jose was a young man, he was in his forties, recently achieved. Frustrated by so many pending situations that were relegated just 24 years ago by the happy, but unexpected, birth of his son.
He was concentrated when a reflection of light coming from the TV screen made him turn -he focused his eyes to see better- and reflected on the screen of the device, he saw the figure of a woman wrapped in black veils approaching from behind. José quickly turned to see the phenomenon squarely, not finding anything, he felt nervousness and the tremor of his flesh. Anew, he turned to the television and found the dark scene again, and not finding anything once more, he thought he was going crazy.
Totally terrified and bewildered, he tried to get up, tripped on the leg of the table and fell to the ground, dead. He suffered a sudden heart attack.
" They say that the condemned to death of restless conscience, are more likely to see the eyes of the grim reaper."